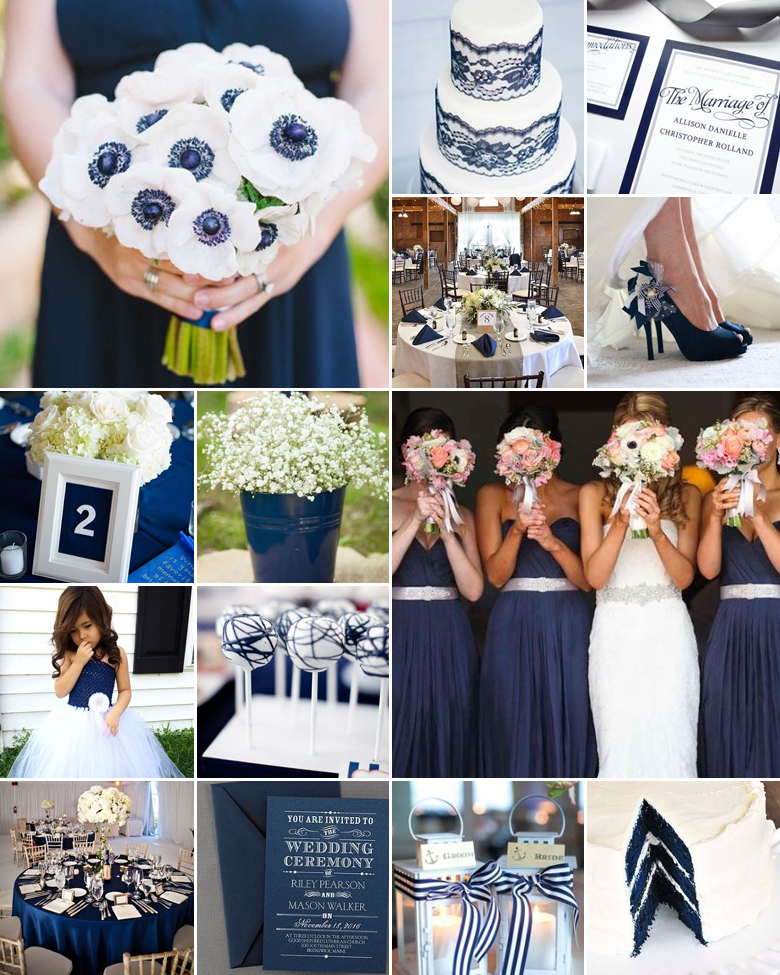 You're bold, dramatic and beautiful – shouldn't your wedding colour scheme be all of that too? This simple yet striking theme is everything a daring bride wants in a wedding, and you can bet your hubby-to-be will be all too happy about the non-feminine approach.
This colour scheme is generally associated with all things nautical and beachy, so there's plenty of opportunity to turn your colour scheme into a full blown thematic wedding. Then again, if you're simply smitten with the combination of light and dark, we've got a couple of ideas to help you on your way.
Dress your bridesmaids in navy and your groomsmen in crisp white suits – or the other way around.
Serve a variety of blueberry treats like cheesecake, pie, tarts and cocktails.
Deck your guest tables in plush navy table cloths to create a mystical ethereal feel.
Add touches of navy to your otherwise white ensemble, for instance navy nails, shoes, belt and hair accessories.
Create a whimsical atmosphere by hiring blue lights and lighting candles in navy blue votive candle holders.
While navy blue flowers aren't easy to find, you can arrange white flowers in striking navy blue vases and bottles.
Original images and their credits available on Pinterest