ABOUT MD ATTORNEYS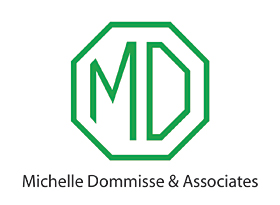 Marriage preparation is an exciting, yet stressful season of your life. Among the many important matters that need to be considered are the legal options available to couples facing marriage. An antenuptial contract is well advised for responsible financial management during a union.
To help you consider the legal options available to you, contact Michelle Dommisse from Michelle Dommisse & Associates for a jargon free thumbnail that explains (in normal language) the advantages and disadvantages of each system, the process and the costs involved in having an antenuptial contract drawn up. It will empower you with the knowledge you need to choose the option that best suits your needs. Michelle will help you to process the business side of marriage in a careful and personal way, and can assist with your antenuptial contract, your wills and she can consider the conveyancing implications, if any.
The process is not a daunting one. Michelle regularly receives the following kind of feedback from clients: "That was really simple and easy." You can sort out this important part of your marriage preparation process today by contacting Michelle today.
Videos
Location / Map
Submit A Review
---
NO REVIEWS
There are currently no reviews for MD Attorneys.
Have a comment regarding MD Attorneys? Submit a review using the form above.