About Marriage Meander KZN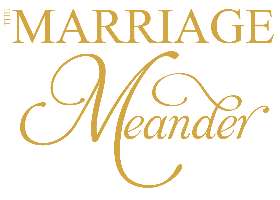 Marriage Meander provides tools to assist you with all aspects of your wedding planning journey.
The Marriage Meander KZN book is full of information, ideas and all the contacts you need for your wedding planning. It can be found at all major bridal fairs, in CNA and Exclusive Books stores and through select wedding venues and wedding specialists in KZN. The digital version is also available on our website.
The Marriage Meander Journeys are specially designed to assist with all aspects of your planning in a relaxed, enjoyable way. Join one of our affordable one day luxury coach tours to view wedding venues and meet professional wedding suppliers, who will share a wealth of information and treat you to demos and presentations along the way. Details of venues and dates can be found on the website. See what our guests have to say and book through the contact form, for the most fun you can have while planning your special day.
WEDDINGS KZN is a free, must-have App for planning your wedding and sourcing KZN suppliers with a proven track record. Filled with practical ideas and tools for all aspects of your planning; you can view videos of venues and DJ's, browse photo galleries for inspiration and keep on track with your budget, checklists and gust lists. Available on Apple and Android devices.
The Marriage Meander Website is updated constantly with wedding suppliers and venues together with useful dates, features and promotions.
Let your journey begin..
Where to find Marriage Meander KZN
Marriage Meander KZN Client Reviews
There are currently no reviews for Marriage Meander KZN.
Have a comment regarding Marriage Meander KZN? Submit a review using the form above.
---
SUBMIT REVIEW