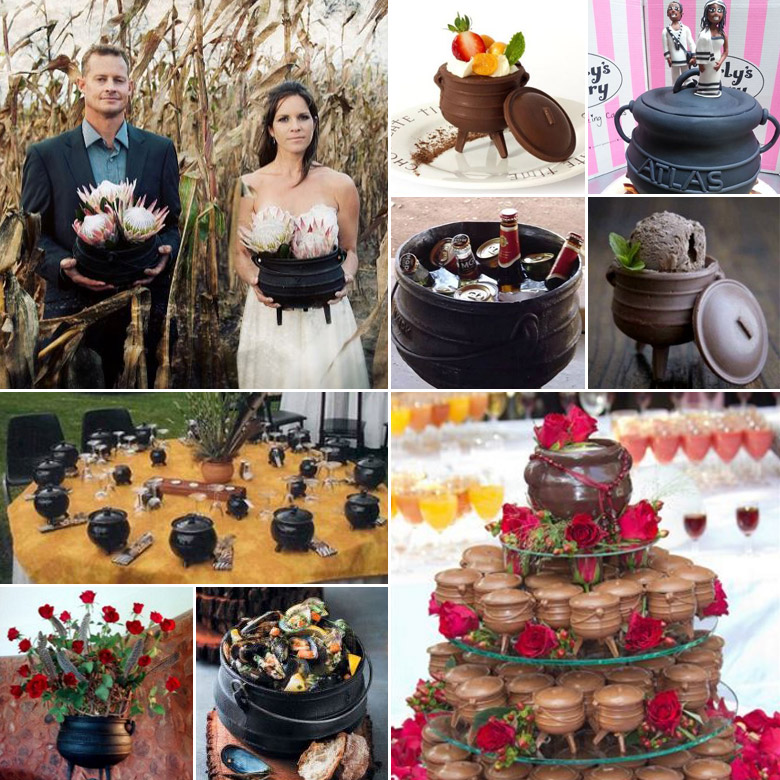 It doesn't get more proudly South African than a lekker "potjie"! Whether you're having a summer celebration or winter soiree, there's always room for "potjiekos" on the menu.
In summer time, we suggest keeping it light and flavourful with chicken and seafood potjies. What's more, the preparation can form part of the celebrations, and you can light a big bonfire for guests to hang out around.
In wintertime, consider serving more hearty fare like a beef, oxtail or lamb potjie. While it will most likely be too cold to prepare the food under the stars, you can ask the kitchen to place the pots on the buffet table so that guests get the full potjie experience.
If you have friends who are known for making a killer potjie, ask them to put their skills to the test on your wedding day. Instead of just one potjie, have them prepare multiple options for guests to pick and choose from – and don't forget vegetarian!
We love the idea of serving individual portions to guests in mini black pots, as it also adds a little character to the table overall. You can also use black pots as part of the wedding décor – overflowing with flowers as centrepieces or filled with your confetti.
Original images and their credits available on Pinterest