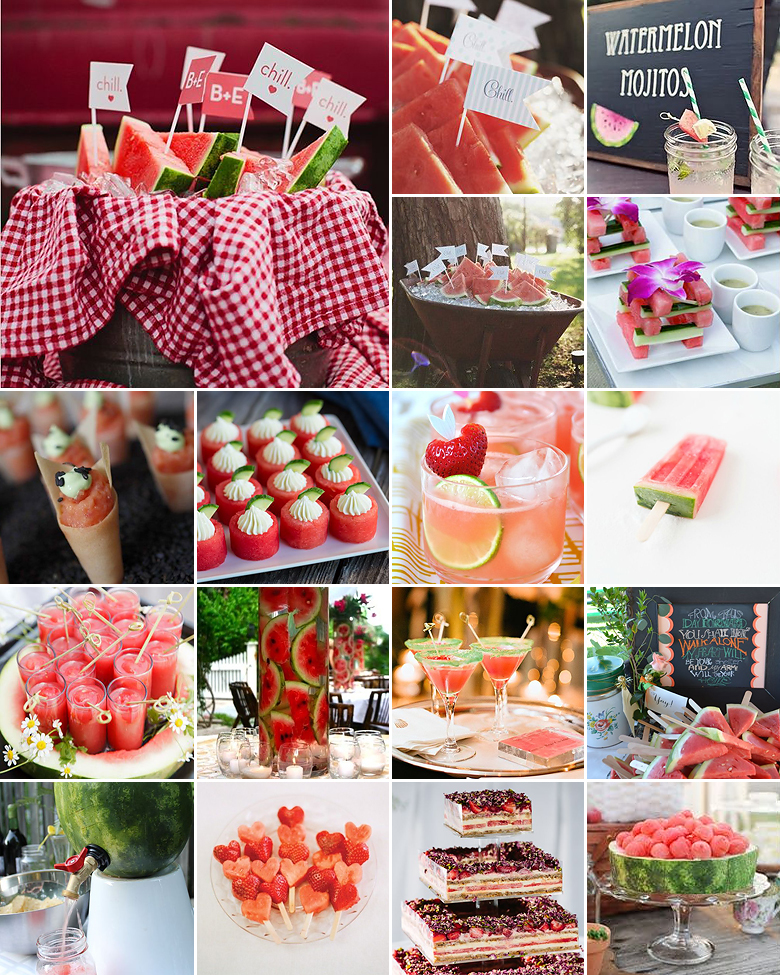 Summer is here which can only mean one thing – it's the season of watermelons! This refreshing fruit is a firm family favourite and the perfect addition to a mid-summer wedding. What's more, one watermelon can feed the masses so it won't dent the wedding budget.
In terms of the colour scheme, juicy watermelon pink will definitely play a predominant role. From there you can take it a step further by including hints of fresh green and white to paint the full picture. Here are more ways to make the watermelon king of the fruit table on your wedding day:
Serve a deliciously refreshing watermelon cocktail or smoothie as welcome drink to cool off hot and grumpy guests.
Incorporate the sweet flavour of watermelon into your menu, setting it off against interesting savoury combinations like cheese and preserves.
Spoil guests with jars of homemade watermelon preserves and biscuits which they can enjoy after the wedding.
Carve your wedding date into a watermelon and smash it when you open the dance floor.
We just love the idea of watermelon pieces on ice cream sticks for easy eating, or cut shapes with a cookie cutter and make yummy watermelon skewers for the dessert table.
Have your wedding photo shoot in a watermelon patch – ever so rustic and a little something different!
Keep an eye out for cute watermelon print fabric or paper and work it into the décor in small bits and pieces – as delightful accents.
Original images and their credits available on Pinterest