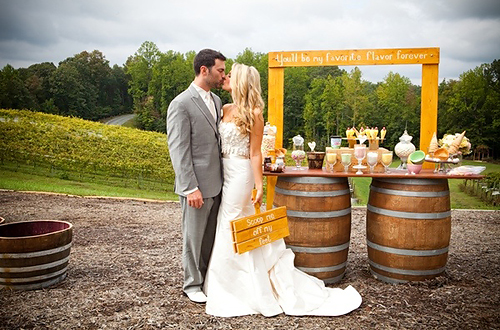 Personal touches are the best way to make your wedding day unique. There are as many ways to do this as there are different personalities. Having a bar at your wedding is a fabulous choice for couples that want a feature attraction without spending too much money on specialised entertainment or unique venues. A bar need not be solely for serving alcoholic beverages. In fact, a bar can be used to serve just about anything. It's a great way to get guests to move around (as they go to the bar, mill around and then enjoy their treat together) and can be tailored to guests that are young or old.
A bar can work for just about any theme or style of wedding; whether formal or informal, indoor or outdoor. While the possibilities are endless, here are some of our ideas for your wedding day bar:
Oysters and Champagne
Celebrate in style with this classic combination. Make delicious fresh oysters and a range of dry, semi-sweet and sweet champagnes (or sparkling wines) available at a central bar. In this way, guests that have a real taste for oysters can really savour them, while others can opt to leave them and just sip on a tasty glass of sparkling.
Wine and Cocktails
For a more traditional approach that takes the discerning tastes of your guests into account, have a really classy wine and cocktail bar. You can decide whether you can pay for some or all of the drinks, or if the guests need to pay for them themselves.
Ice Cream
Offer a range of ice cream flavours with a choice of sprinkles (choc chip, vermicelli, Astros, crumbled fudge, and so on).
Coffee and Chocolate
Hire a professional barista to make cappuccinos, lattes, espressos, macchiatos, hot chocolate, chocolate milkshakes and more for your guests before and after the meal. Include thoughtful extras like cinnamon dust, caramel syrup and vanilla bean sugar.
Juice
Freshly squeezed fruit and vegetable juices are refreshing and healthy; the perfect combination for a wedding, at which people are usually over-indulging.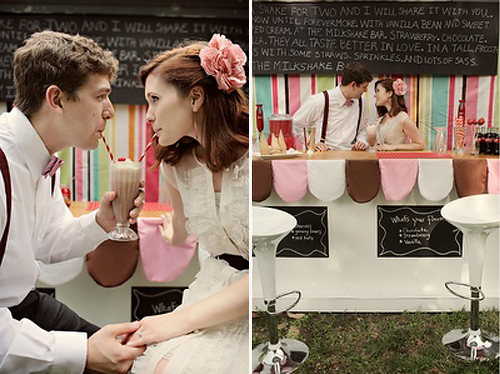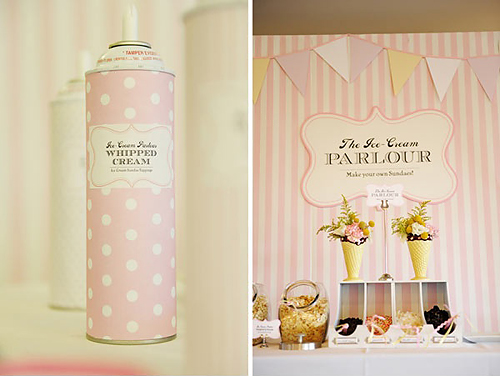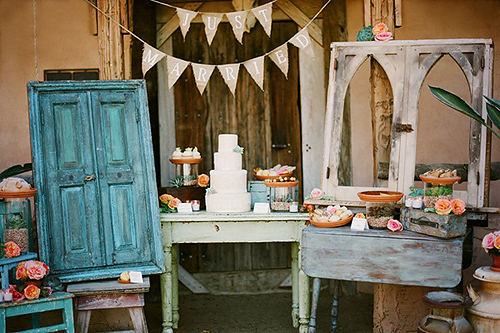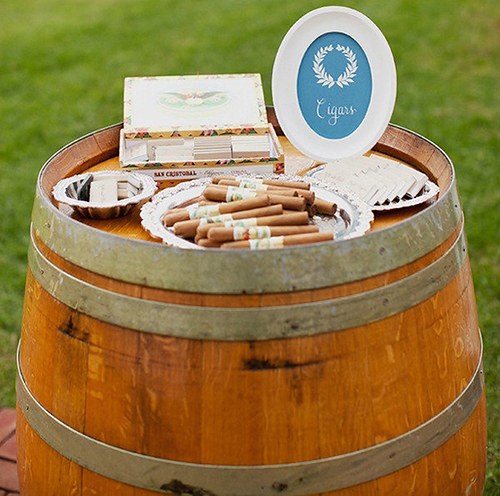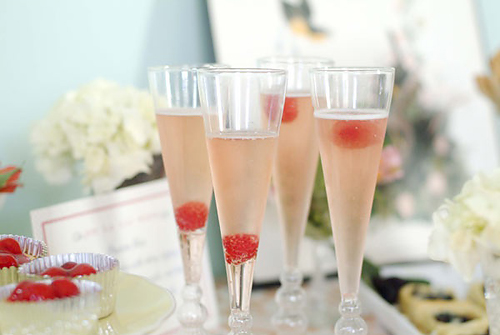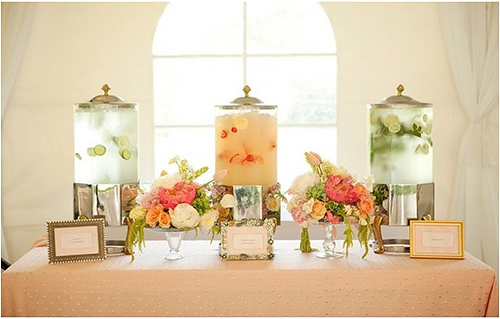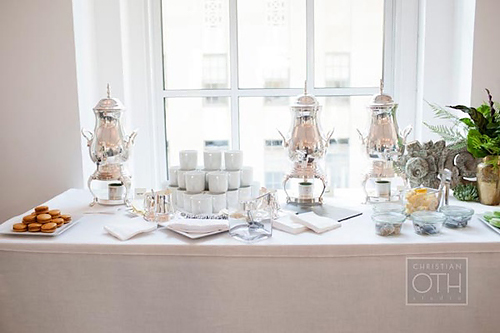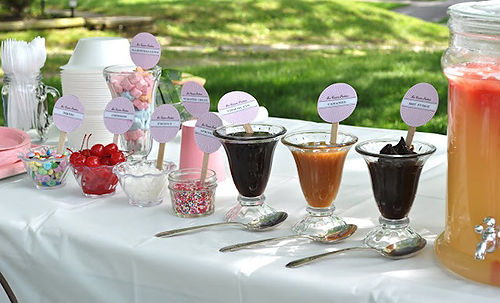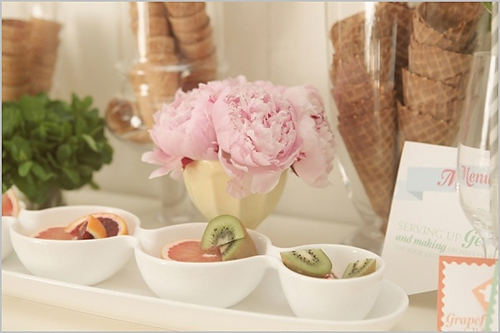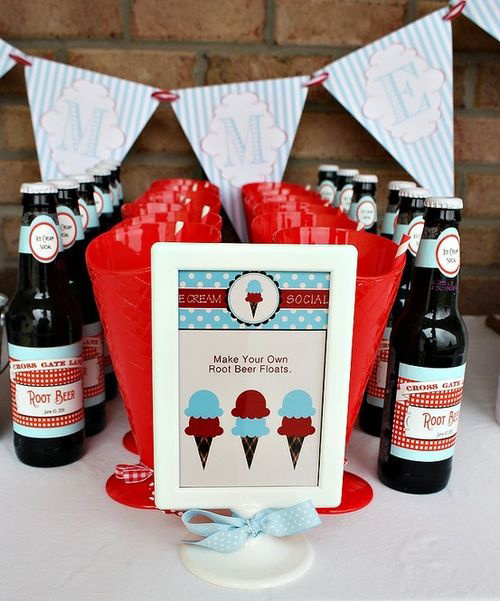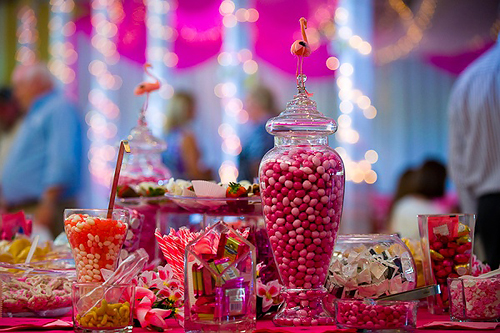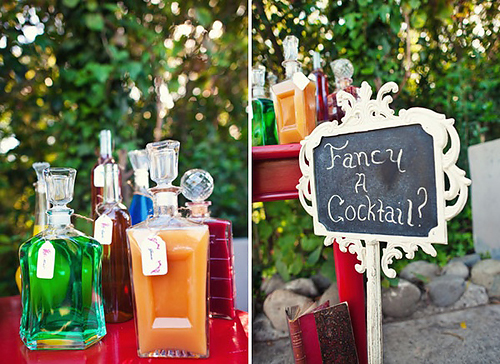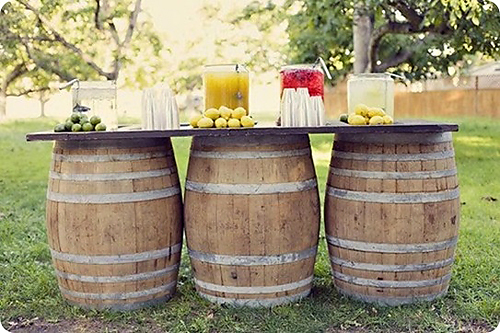 For the original photos from above as well as the credits AND more Wedding Bar ideas, make sure to check out our Bars at Weddings Pinterest Board!