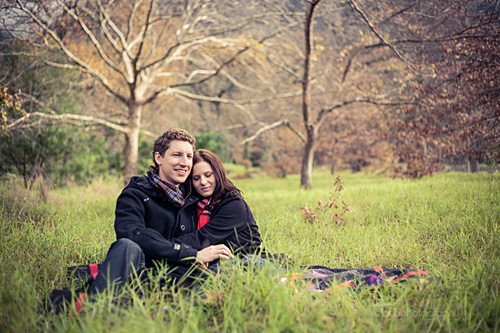 About the bride
Hi, My name is Johanny de Wet (everyone just calls me Jo) and I'm 22 years old. I grew up on a farm and went to school in Swellendam. I've always been interested in art, so I decide to study 3D Animation and moved to Cape Town. I met Simon during my studies. I am now currently working for SIJO studios as a digital artist. I want to get married because I love Simon and want to spend my life with him.
About the groom
My name is Simon Anderson I'm 29 years old, grew up in Cape town,  South Africa. After finishing high school I went on to study Computer Systems and 3D Animation, after working on and off overseas, I recently started up a company called SIJO which make mobile games, and is working on Khumba the game, for South Africa's second full feature animated movie "Khumba".
We started dating, and after a few months I had to go overseas for work. That time apart from her really made me realise that I was missing her from my life and made me realise that she was the one for me, and I didn't want to have to be away from her ever again.
How did you meet?
We met through a mutual friend. we both had studied at the same college, but our friend was inbetween both our years. We had seen each other here and there over the span of 6 months, but it wasn't until our friend's birthday party that we actually spoke and then afterwards started seeing each other often.
How long were you together before the wedding proposal?
One year and 11 days
Tell us about the proposal
Jo had flown over to Australia, and we had gone down to a small town close to the sea, to spend Christmas with my family. The day I proposed to her, I suggested we go for a walk along the coastal path and look at some of the beaches. She had no idea that I was planning on proposing that day. We set off in the morning, starting at the beginning of the path, we came to the first beach which was ok, but wasn't the right one, so we kept on walking. Upon walking into the clearing of the second beach, I walked down to the water and called Jo over to come and see the view. She was standing on the path and said she didn't want to get sand in her hiking boots, (We still laugh about that to this day). After calling for her a few times she came over and we enjoyed the view, I said I needed to get something out of the backpack which she was carrying (at the start of the walk I was going to carry it but she insisted) so she was enjoying the view and I got the ring case out of the bag on her back. I knelt on one knee and called her name. She turned around and the rest is a blur of happiness.
How far in advance did you choose to have your wedding after the proposal? And, why?
After deciding to get married we didn't want to wait more than a year. We chose to have the wedding 10 months after the proposal as my job requires me to move around the world for duration of films, and I wanted Jo to come with me where ever I went.  Also October is a really nice time of year (fingers crossed for good weather) the spring leaves in the trees and all the flowers blooming. We are planning on having our ceremony in a garden so for us October is perfect.
Tell us a bit more about your engagement shoot.
When we were looking for photographers we came across a few really great looking portfolios, but none stood out as much as Kelland Photography, Sean's use of light during the day and night I really liked and the atmosphere he caught the photos was great.
Our engagement shoot was at Rhodes memorial in Cape Town. We had never met the photographer, but upon meeting him he put us right at ease, and just guided us in how he wanted us to stand. Which was great, as you always feel a bit stupid and giggly when you have to try and "act natural".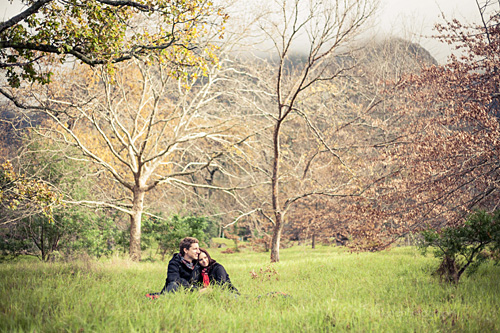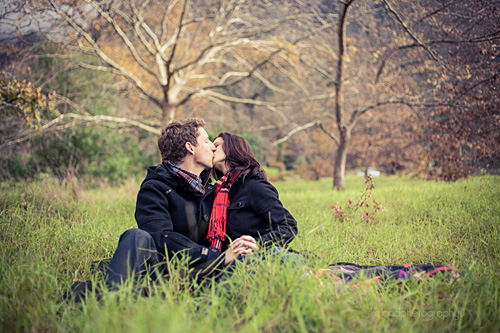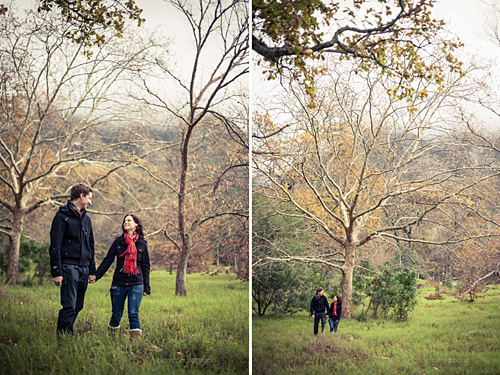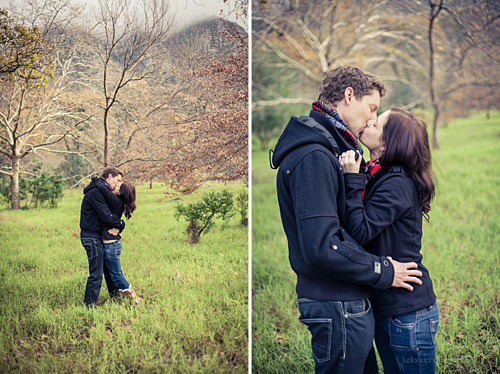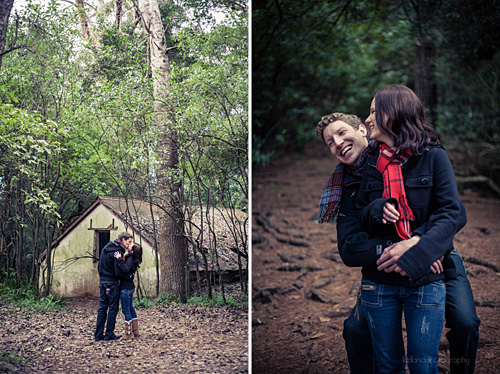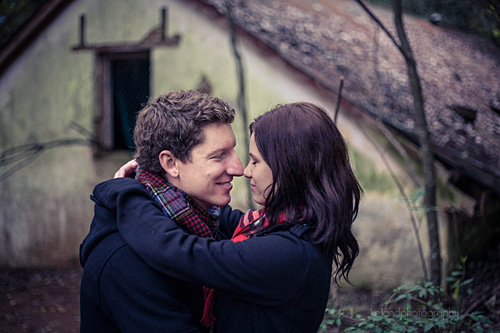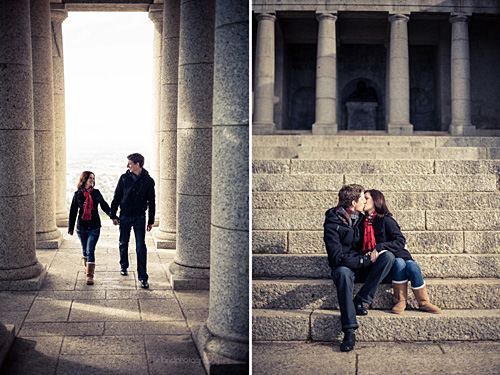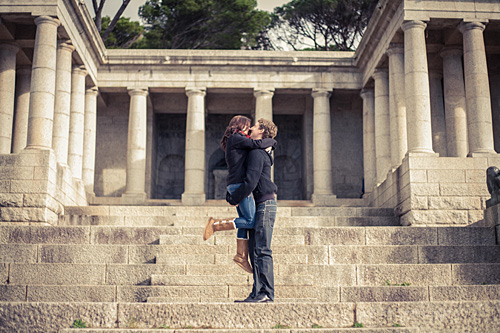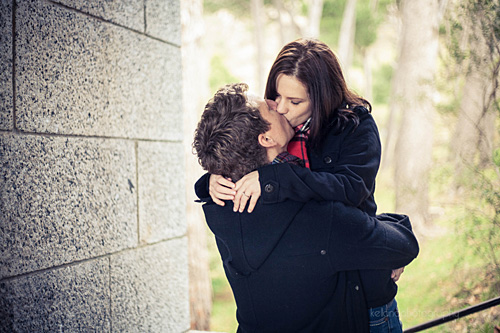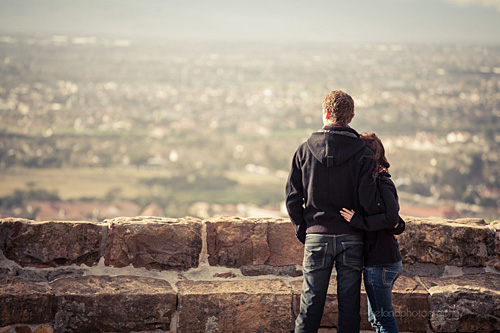 Image Credit: Kelland Photography