Today's engagement shoot is truly something special. Not only did this couple meet on a trip to feed the hungry in Zimbabwe, but the proposal is absolutely "Aw!" – worthy. The couple 's answers below had us in absolute stitches! Clearly this is a fun-loving couple and you can see it in the photos, beautifully captured by Laura Jane.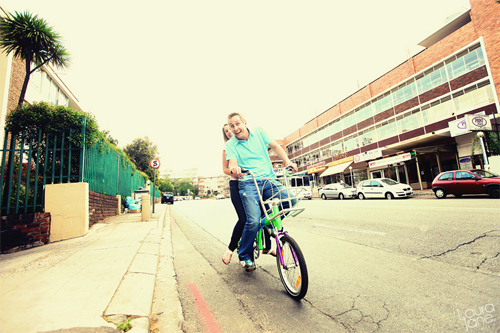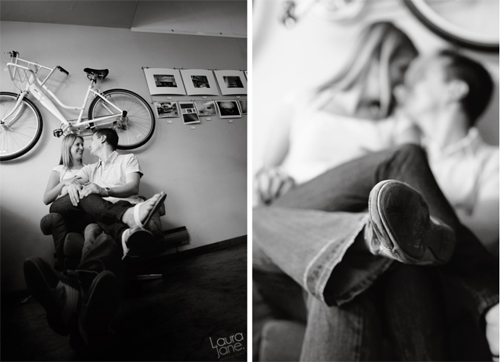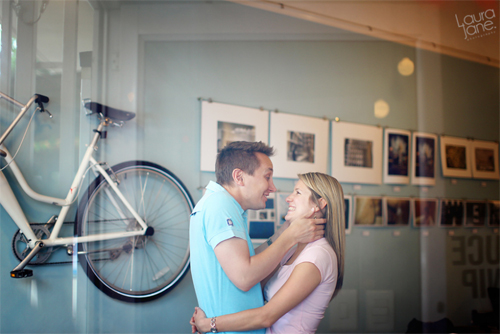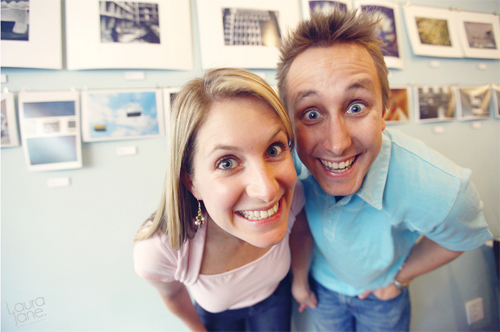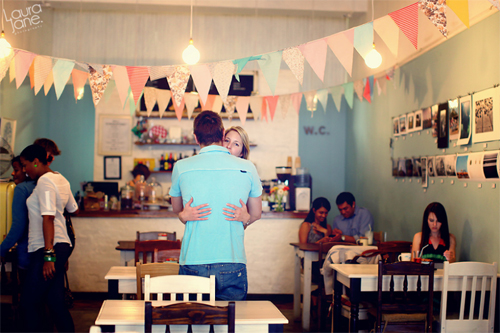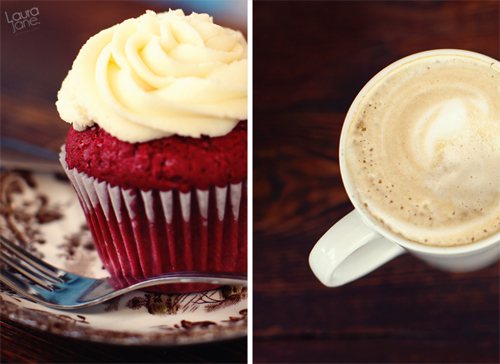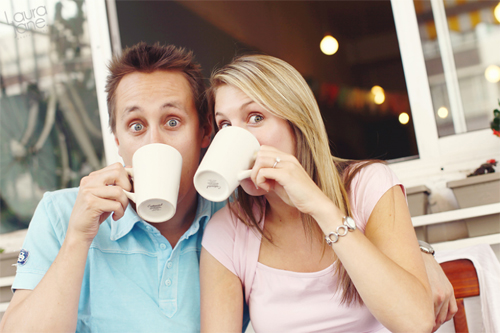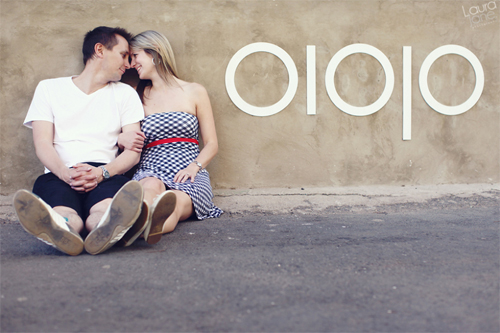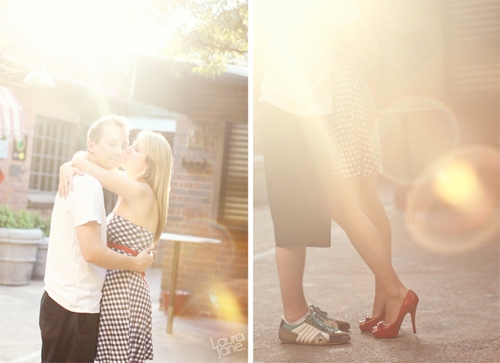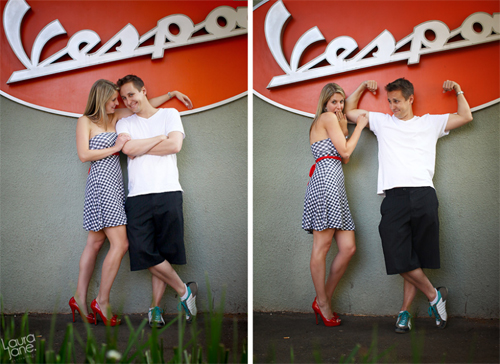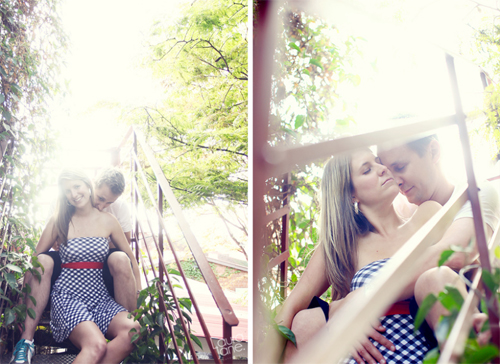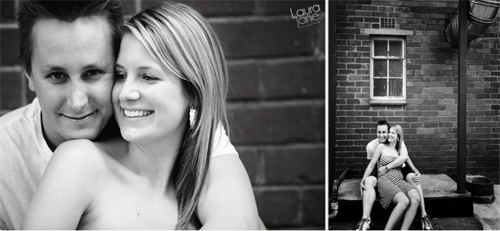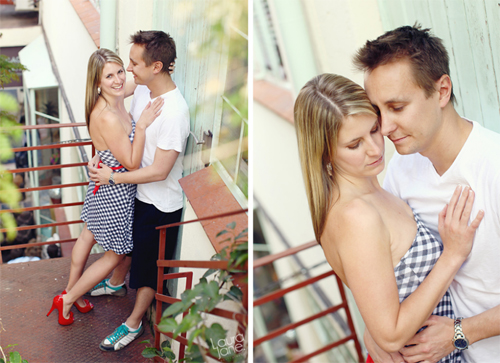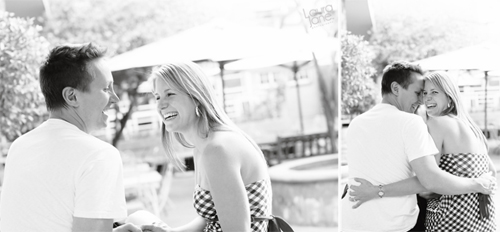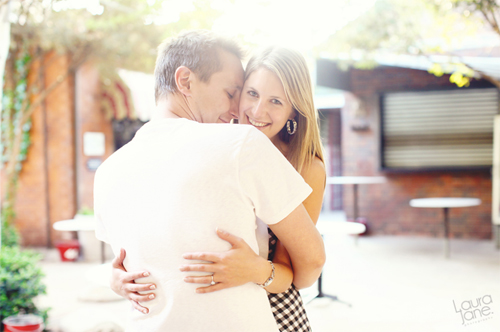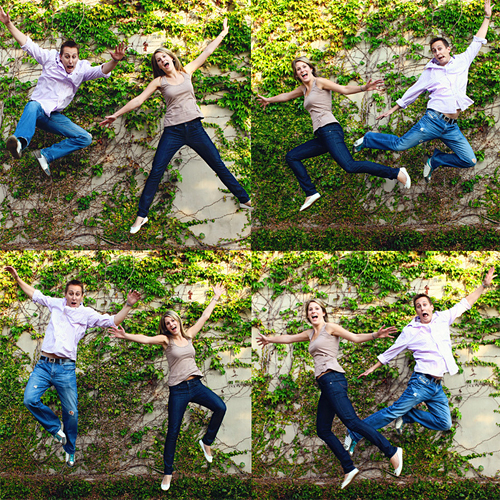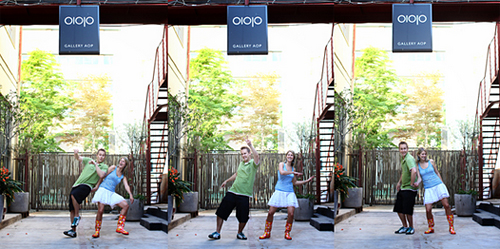 About the bride-to-be
"I am 29, grew up in Joburg and studied in Cape Town to qualify as a chartered accountant. I love that I'm marrying someone who is creative as we complement each other and each have different strengths, but yet share the same faith and a lot of common interests. And secretly I'm hoping Josh will make me a movie star!"
About the groom-to-be
"I'm 33, grew up in Pretoria but studied in the States for 7 years after high school. Currently I work in the film and television industry as a director. It's great to be marrying a planner who's always organized and methodical since I am none of the above. I wanted to get married so I'd have a live in maid and cook who complements me daily. No, really I never thought I'd land up getting married as I've spent so much of my life as a loner, which only serves to prove how perfect Meegs is for me. She's the only woman who could so wholly have changed my heart and entrenched herself in my life so much that I can't imagine not being with her."
How did you meet?
We met through church on a trip up to Zimbabwe to deliver food parcels to hungry people. Megan used Josh's pillow for the 22 hour car ride and when he demanded it back in what he thought was a witty and flirtatious manner, she thought he was a dork!  Needless to say they starting dating when they got home.
How long were you together before the wedding proposal?
About four years. It took Josh that long to work up the bravery to ask such a hot tamale to marry him. That and he had some rough edges  that needed smoothing.
Tell us about the proposal.
It was a complete surprise! Josh was flying to Cape Town on the Monday to film a movie so the Saturday before he said we were having lunch with his parents but that on the way he wanted to look at a potential film location. It was pouring with rain and when we got to River Place he led me behind the restaurant to the river where there was a table set up with roses, chocolates, champagne and a big box with a ribbon! He told me he wanted to have lunch with me before leaving for Cape Town and that I should open my present. I lifted the lid of the box and inside was a teeny tiny kitten! Around her neck was a ribbon with heart-shaped tag that said "I'll be yours if you'll be his". Josh got down on one knee and pulled out a ring! Afterwards we went inside to the restaurant, Il Fume, and I got a second surprise: my entire family and his whole family had been invited to lunch! It was very special, especially since I am crazy about cats.
How far in advance did you choose to have your wedding after the proposal? And, why?
We got engaged in April and our wedding is in November. We didn't want a long engagement but also wanted to get married in summer and have the venue of our choice and 26th November was a date that was available at The Cradle.
Tell us a bit more about your engagement shoot.
It was FUN, FUN, FUN! Lots of laughter and general craziness – having Laura as our photographer made it all so easy since she is very down to earth and game for anything!  We started with cappucinos at Wolves cafe in Corlett Drive and then moved on to 44 Stanley. Laura had scoped out the area the day before so knew all the best spots. It was very relaxed and fun, we changed outfits about 3 times! And the photos are amazing!