Christelle Rall Wedding Photography Workshop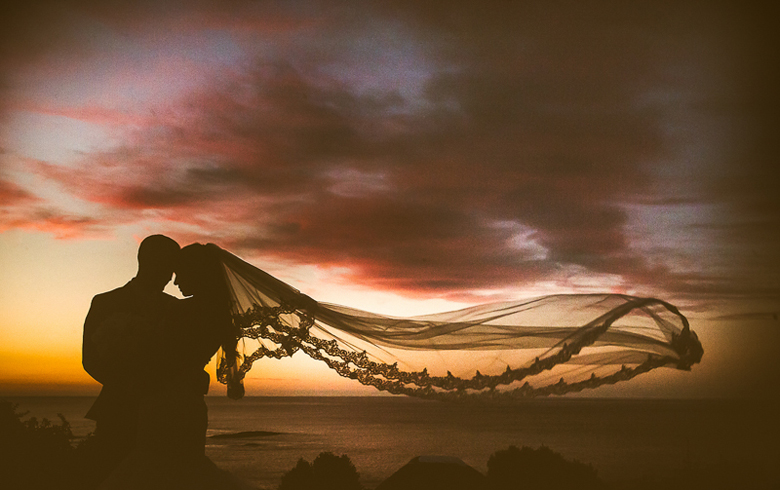 Christelle Rall is one of South Africa's most established wedding photographers.  She has been a professional wedding photographer for almost a decade and has covered more than 400 weddings as main photographer.  She has won several international awards and was recently placed 16th in the world by the International Society of Professional Wedding Photographers, the ISPWP (May 2014).  In 2014 she also placed 2nd overall by the WPS (UK) and won 3 Fearless Awards (USA).  She has covered several international destination weddings including the Vic Falls, Harare (Zimbabwe), Swakopmund, Windhoek (Namibia) as well as Mahé and La Digue Islands in the Seychelles.
About the Workshop
This workshop offers the serious photographer the opportunity to learn invaluable information through personal one-on-one mentorship by internationally acclaimed wedding photographer, Christelle Rall.
The workshop is aimed at the photographer that has shown talent, tenacity and the correct attitude towards growth and mentoring.  A privileged few candidates are handpicked and approved by Christelle herself and will work closely and personally with her throughout the entire workshop.  The focus of the workshop is purely to improve and tone the photographer's skill and ability while also focusing on establishing a marketable brand for the photographer.  This is done through a one-on-one consultation, a full 2 day workshop, 6x photo critiques, shoot assisting as well as access to exclusive articles, workflow and marketing recommendations.
This workshop ensures that you will gain the knowledge to improve your skill and establish your business brand correctly and successfully.  This investment into your career will allow you the opportunity to stand out from the crowd of wedding photographers and to rise above your competition.
How it works:
The workshop will include theory and a practical shooting session.  It focuses on improving the photographer's shooting skills as well as aspects such as business, branding and marketing.  These will be taken further and in depth with each photographer through the one-on-one consultation.
Day 1
Introduction
Use of light
Posing
Composition
Photojournalism/Capturing moments
Styled shoot
Day 2
Feedback from styled shoot &
Photo Critique styled shoot photos
Post Processing
Business
Branding
Pricing
Marketing
Photo Critiques:
6x Photo Critiques are included in the workshop.  This entitles the photographer to submit 6 photos for critique.  The photos will be critiqued by Christelle herself and the focus will be to identify elements that the photographer can improve on.  Feedback is given in a positive, learning curve manner with emphases on the photographer's willingness to adapt and apply the feedback in order to produce stronger images.
One-on-one Consultation
The workshop includes a one-on-one consultation.  This consultation will be conducted directly after the workshop.   The focus of the one-on-one consultation will be determined by the personal needs and progress of each photographer.  Possible areas of focus could be:
Identifying goals and aims
Identifying strengths and weaknesses
Business analytics
Marketing strategies
Recommendations
Branding
Pricing
Post processing
Workflow management
Posing/Light/Composition/Capturing moments
Other Services
Access to exclusive articles, Q & A sessions as well as various workflow and marketing recommendations is available.  These are distributed as needed to the individual photographer.  It contains valuable information that has been accumulated over years of experience and the knowledge it offers is priceless.  These are only available to photographers that are selected for the workshops.  Where possible, assisting on shoots will also be considered.
Investment Costs:
5 & 6 Feb 2015: George, Garden Route – Fancourt Hotel
R1500 p/day OR R2500 for full two day workshop
19 & 20 Feb 2015: Cape Town, Western Cape – Twelve Apostles Hotel
R2000 p/day OR R3500 for full two day workshop
5 & 6 March 2015: Linden, Johannesburg – Gooseberry Guest House
R2500 p/day OR R4500 for Full two day workshop
30 April & 1 May 2015: Harare, Zimbabwe
R3000 p/day OR R5000 for the Full two day workshop
This workshop will ensure improvement which goes hand in hand with a more market related pricing strategy.  IF you are serious about making wedding photography your professional career, then the workshop will benefit you in many different ways.  The return on investment for this workshop is endless.  You will most probably be doubling your asking price on completion of the mentorship programme.  The skills and knowledge that you will gain will benefit you throughout the years to come!!