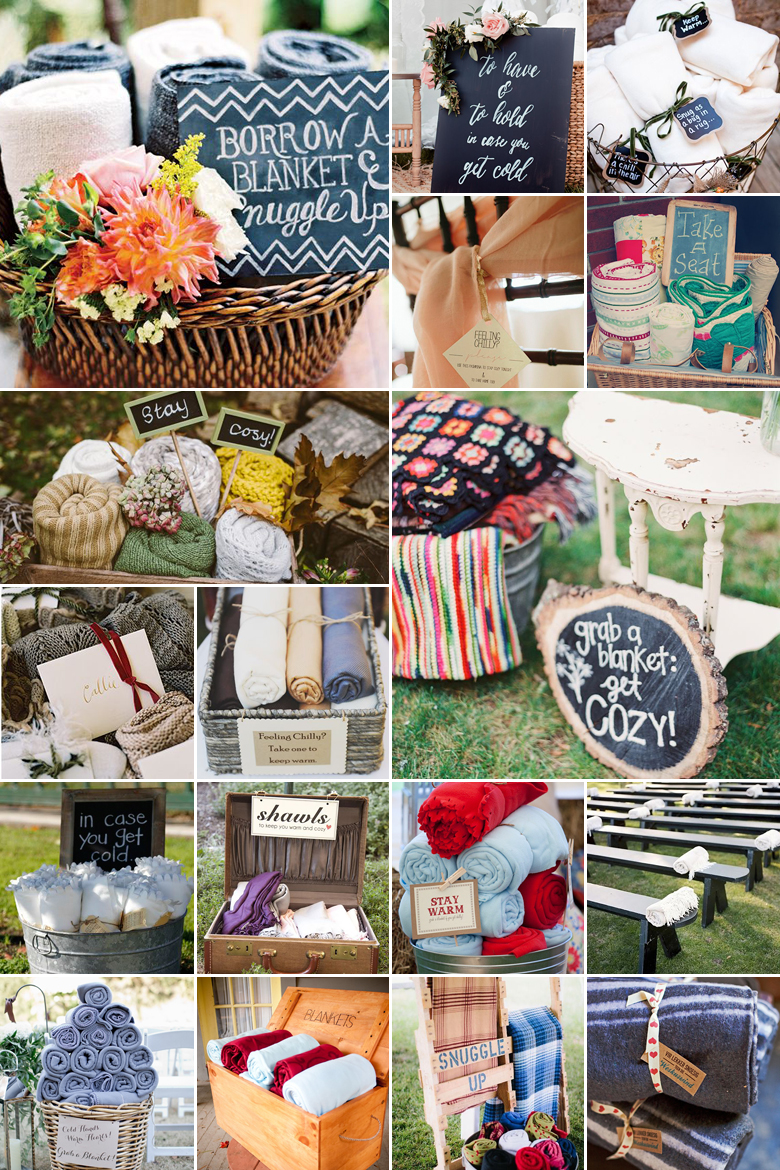 With winter right around the corner, we're once again faced with the dilemma of cold grouchy guests. In South Africa especially the winter can be quite merciless and therefore it's essential that you prepare for chilly weather – even if you're having a day wedding.
Much like parasols under the blazing African summer sun, blankets have become an essential element at winter weddings. This is yet another opportunity to get creative and really add a little personal touch to the event, giving your guests the peace of mind that you have their best interests at heart.
Why stick to one colour blankets? Mix it up by choosing a variety of blankets to match your colour scheme.
Instead of just supplying blankets on a loan basis, give them to guests as guest favours – a reminder of your warm love and caring nature.
Drape a blanket over each guest's chair in the reception venue, adding a splash of colour to the décor as well.
Have the blankets embroidered either with each guest's name or with your monogram and wedding date.
Display the blankets in a big old wicker basket or vintage suitcase, or drape them over an old wooden stepladder.
Original images and their credits available on Pinterest