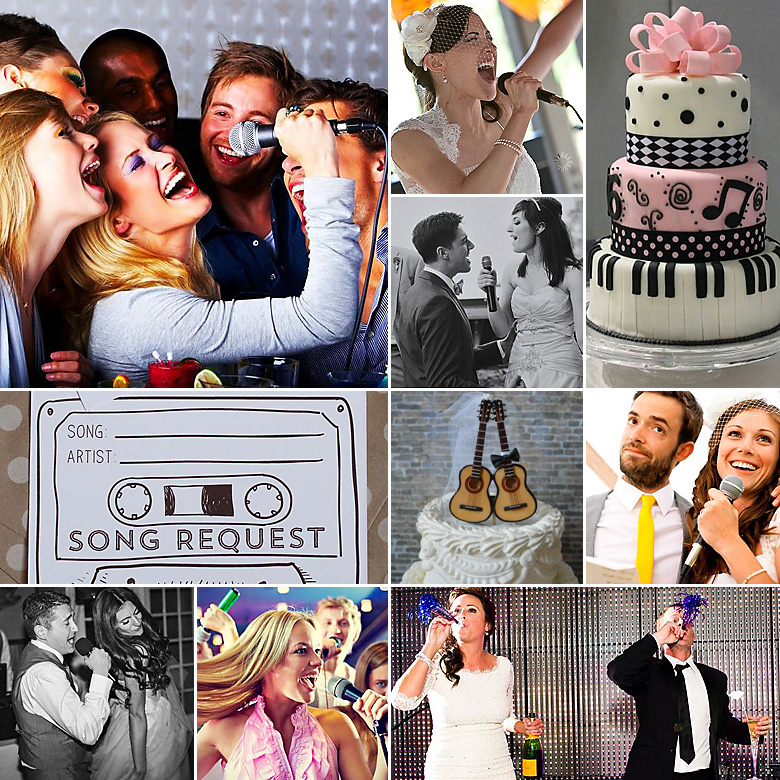 Whether you're an unashamed lover of karaoke or a bit more of a "closet karaokeist" – it's time to make your love known and introduce this not-quite-so-polished art into your wedding day.
Karaoke is quite the ice-breaker, and always guarantees a good time. Even those guests who claim that they think karaoke is "cheesy and silly" will be swept up in the jovialities. Here's how to make karaoke an integral part of the reception:
Set up a karaoke booth where gutsy guests can perform their favourite tunes.
Surprise your new spouse with a wonky karaoke version of a love song to tell him how you truly feel. In fact, why not write a quirky little cheesy love song?
Incorporate music notes into your stationery designs and other décor elements.
Dare your bridesmaids and groomsmen to dedicate a song to the newlywed couple as part of their duties.
If neither you nor your hubby can sing, take the stage together and dedicate a slightly broken song to your guests.
Be sure to assemble a killer love themed playlist, and you can even include a karaoke song-choice list in the wedding invitation so guests can put in their requests well in advance.
Original images and their credits available on Pinterest