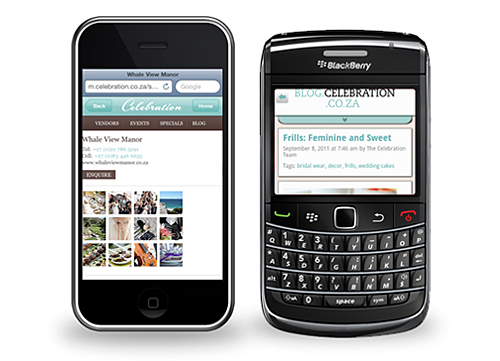 Celebration.co.za, one of South Africa's leading online wedding guides, is proud to announce that they are now even more accessible. The mobi site, m.celebration.co.za, launched today (14 September 2011), is easy to navigate and is interactive. Celebration.co.za is known as the "one-stop shop" for engaged couples, and the mobi site lives up to this renowned reputation. There are tabs for Vendors, Events, Specials, and the ever-popular Blog. Other features include:
Galleries for vendors
A comprehensive contact form for each vendor
Links to Facebook and Twitter
An option to subscribe to the Celebration.co.za newsletter
At Celebration.co.za, we know that planning a wedding is hard work, and we remain committed to making it easier, faster and less stressful than ever before.