Ah… young love, gorgeous architecture and a romantic sunset… what a beautiful engagement shoot by Real Simple Photography.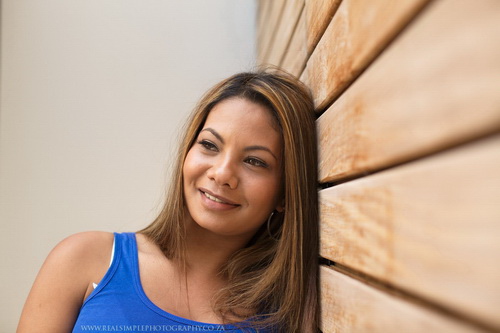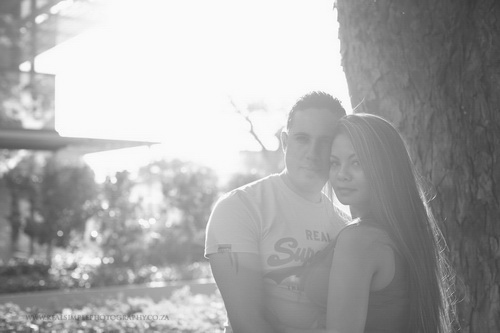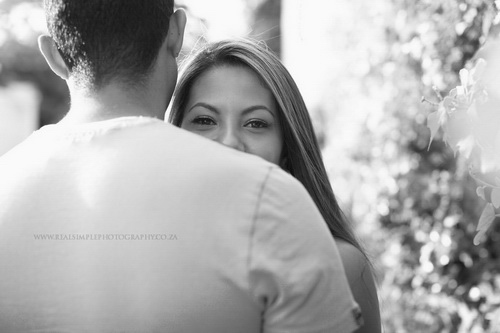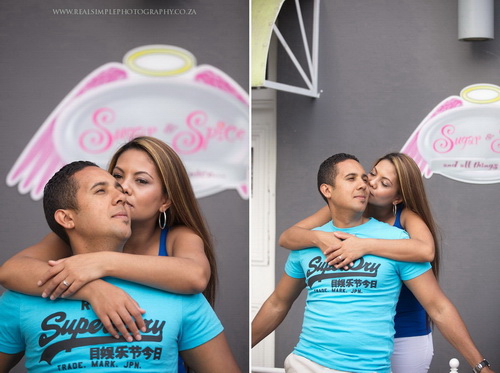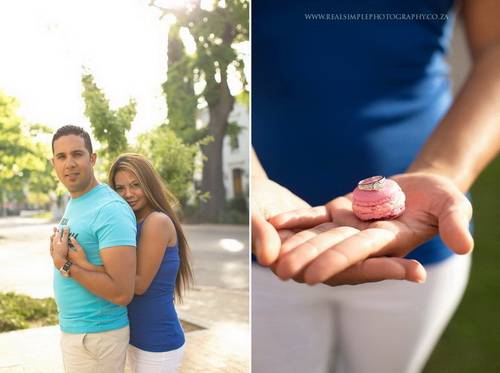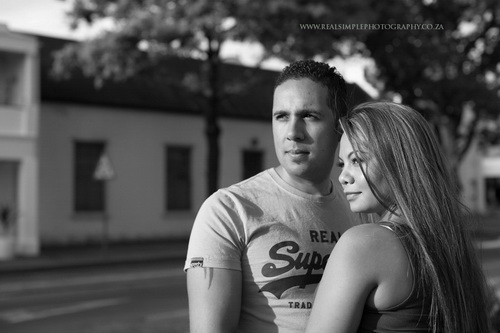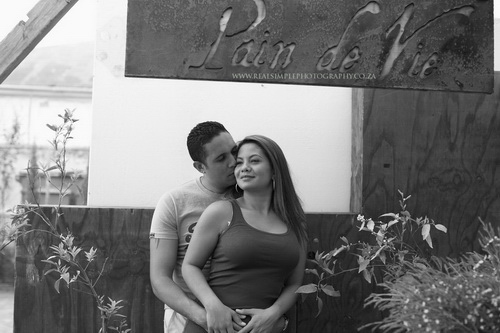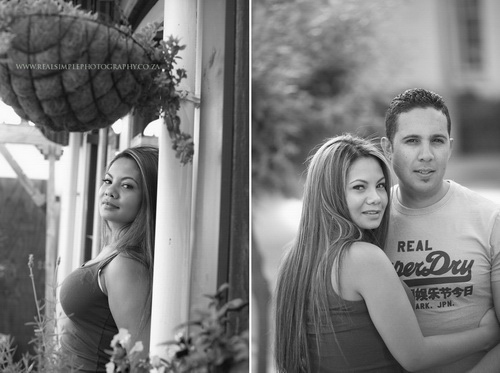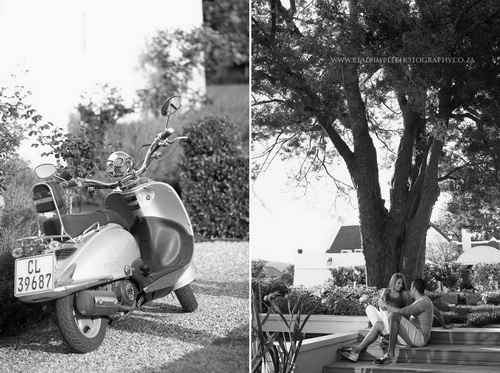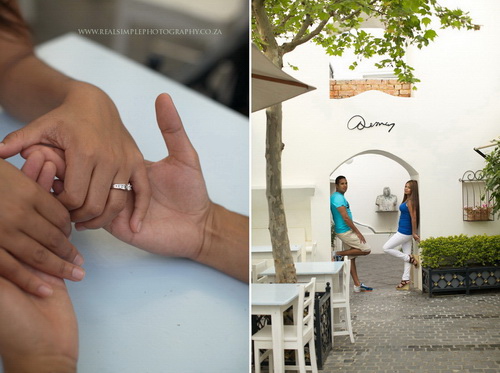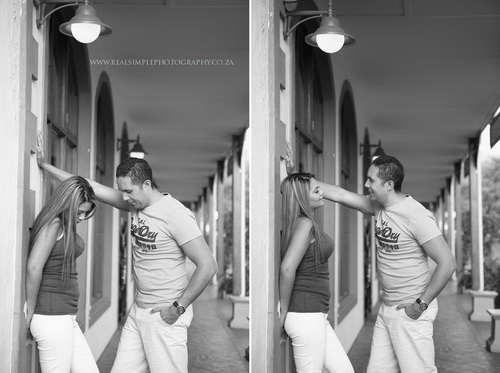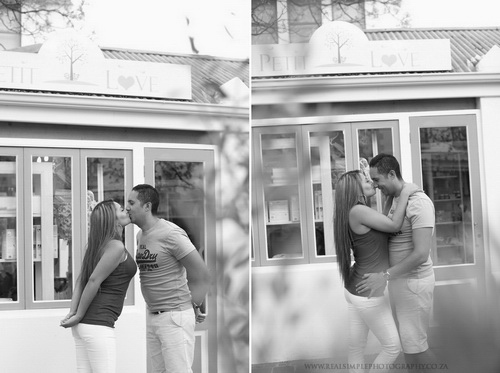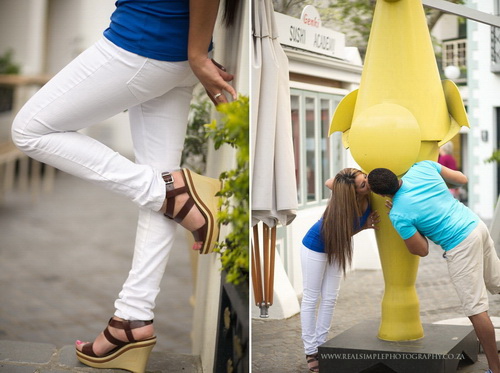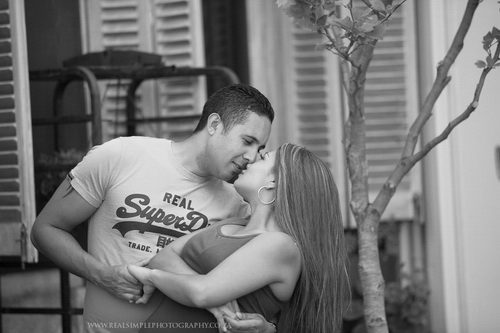 About the bride-to-be
Lynn is 27 years old, lives in Vanguard Estate (the neighbouring area to where Talon lives) and works as a consultant in the recruitment industry. Says Lynn: "Talon is everything I could want for in a man and partner in life and possesses so many good qualities. I have been in love with him for the longest time and the thought of being his wife is the most natural thing in the world for me."
About the groom-to-be
Talon is 31 years old, lives in Welcome Estate and works as a Business Analyst for Vodacom. Says Talon: "Lynn and I are destined to be together. We share a history of crushes from our younger years already and our paths finally crossed at the right time in our lives, and from that point our relationship has grown from strength to strength and finally to the ultimate commitment of marriage."
How did you meet?
"We have two very different views of how we met. As we live in neighbouring areas we have known of each other for many years before we were formally introduced." Talon remembers them being introduced at a popular social club and Lynn remembers them being introduced at a church event.
How long were you together before the wedding proposal?
"We were together for almost 5 years before the proposal."
Tell us about the proposal
"The proposal was so romantic and Talon really put a lot of thought into it." With being in recruitment Lynn is often on the road meeting with clients. Talon arranged with her regional manager through the help of a close friend for her to see a "new client" at the Boschendal Wine Estate (just outside of Stellenbosch). When she arrived, she met with the manager on duty to discuss their recruitment needs. After the meeting the manager wanted to show her around the estate. As they walked to the picnic area the manager said to Lynn that there was someone she wanted her to meet before she left and that person was Talon.
Lynn was still oblivious at this point as Talon said he was having lunch with some colleagues that afternoon and she thought it was just coincidental that he was having lunch there as well. The penny only dropped when he walked her to a picnic spot he prepared for them.  As she was getting the lunch snacks out of the picnic basket she found the ring box and that's when Talon came to her side and proposed on bended knee.
The wedding date was set 13 months after the proposal date as both Talon and Lynn study part time and they needed time after their final exams to plan the finer details of their wedding, also this gave them sufficient time to save for the wedding.
Tell us a bit more about your engagement shoot.
"We decided to have a pre-wedding shoot done as we always wanted to do a couple shoot and this was the perfect opportunity. We also wanted to meet with our photographer before the wedding. Our shoot was taken in the Stellenbosch town area just before dusk, which presented such a romantic setting. The location was suggested by Jacques (our photographer). We loved the idea because there are so many undiscovered little wonders in Stellenbosch. We also loved the old, Dutch style of buildings and other wonderful architecture. We were so comfortable with Jacques and Natalie and had so much fun. The proof definitely shows in our beautiful pictures."