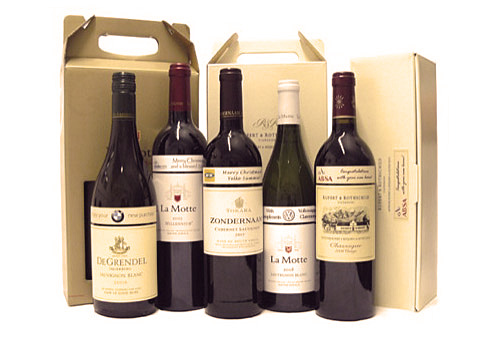 Getwine.co.za is a specialist online wine-sales business. "We focus on offering unlabelled wines where we can get the best wines South Africa has to offer, at unbelievable prices" says Johan Wegner, CEO of Getwine.
When the South African Rand strengthened several years ago, local exporters lost a large portion of their international buyers and as a result there was a surplus of high quality wines available locally. Johan explains that "we simply bought the wine from the local farmers and sold it on to our customers at a huge saving. Our customers know what wine they are getting, it's delivered to them, door to door, in record time, so everyone wins."
Together with the unlabelled wines, the Getwine website also allows customers to design their own personalised wine labels online.  "These personalized labels are hugely popular for birthday parties, weddings, corporate functions and many other special occasions" says Johan. The labels can include a personalized logo and text. The quality of the labels is high and the customer can order as few as 12 labels at a time.
Apart from the hugely popular unlabelled wines, Getwine also sell regular labelled wines for purchase in a mixed cases of twelve bottles.
Have a look at some of their personalized labels.