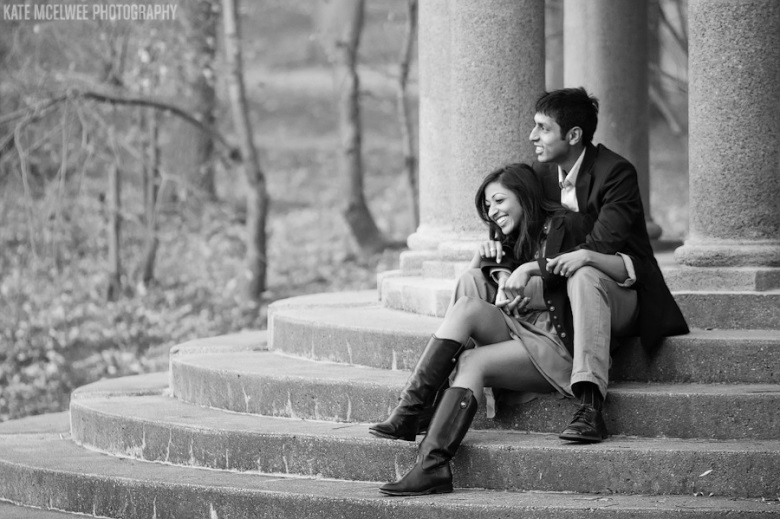 The magnificent dress is worn only once, the flowers wilt in a week, the cake is enjoyed and shared with friends, the celebration lasts your lifetime… and the photographs? There is so much to think about and plan for your wedding day…the dress, the venue, the cake, the flowers, gifts for your bridesmaids and groomsmen, wedding décor, the list is endless! (lucky you have celebration.co.za to help!) You need the perfect photographer to capture all the exacting details and effort you have put into this, the very best day of your life… after all, you're going to remember your wedding day through the eyes, heart and talent of your photographer…
Uncle Jack can take nice pictures – let's get him to take the photos… I chose a beautiful dress with a fabulous train which was meant to be fanned out and shown off in the photographs. We got a 'friend who takes great pictures' to photograph our wedding and needless to say, my train is lying in a heap at my feet in most pictures! BIG mistake… a good photographer would never have let this happen – attention to detail is SO important!
How to choose the perfect photographer for you?
As you might imagine, wedding photography is one of the most challenging types of professional photography – there are no 'second takes'! You will want to select a wedding photographer who has the skills and experience to capture everyone looking their very best and the skills to produce beautiful work. At the same time, your photographer should have the personality to complement you on your most joyous day. Remember, you will be interacting with this person all day in sometimes stressful conditions. In addition, your photographer will be interacting extensively with your friends, family and members of your wedding party. Take your time and follow some of the following simple steps (The 5 P's), and you will most certainly be satisfied with the outcome…
PHOTOGRAPHS – Narrow down your choice of photographer by the photos they produce. You will find a wide range of descriptive terms attached to today's wedding photography; documentary, traditional, reportage or photojournalistic and contemporary are all terms used to describe style and approach. Do the research, look at as many wedding photos as you can and see what you like! In these fabulous days of the internet, this is an easier task for the modern bride, as most experienced wedding photographers have websites you can visit, or websites such as Celebration.co.za give you a showcase of professionals to choose from. Use their websites to study their photographic style and ability. In this way, you can save time doing personal interviews by narrowing the selection before you start interviewing the shortlist! When making the final choice of photographer, ask to see a whole wedding album – complete coverage of a single wedding is a lot more important than seeing a selection of beautiful highlights from different weddings. When looking through the album, evaluate the work by placing yourself in the position that this could have been YOUR wedding coverage.
PERFORMANCE – Undoubtedly the best way a bride can prejudge the competency of a wedding photographer is a recommendation from a friend, colleague or family member in whom she trusts. Recommendations and glowing rave reviews tell you a lot about their experience with the photographer. They will have personal insight and experience of the photographer's personality, style and service which is all very important.
PERSONALITY – Before you book your photographer ensure that you enjoy their personality and style. We are all unique individuals and as humans we get along better with certain types of people. When you interview photographers ask yourself a few basic questions: Do I like this person? Would I choose to spend the day with him or her in a close, personal situation? Will he/she fit into the social environment of my wedding day? If you don't want them turning up in jeans and a T-shirt – say so! If this person is going to be with you all day on your big day, you want to be sure you will feel comfortable in their presence and they will not irk you or put a dampner on the occasion! Some photographers like to 'run the show', others prefer to take a reportage approach – go with your natural instincts and choose a photographer who best meets your style and personality.
PRICE – The old saying "You get what you pay for," is usually true for wedding photography. There are only so many weekends in the year and the number of weddings a single photographer can book is limited. Therefore as a photographer comes into greater demand by developing his artistry and experience the price will certainly go up. The end result is that the best photographers are more expensive than others. So, as you are planning your budget, if excellent photos are important to you don't scrimp in this area. Ten years from now, the photos you bought will be there on your table to remind you of the other details that might otherwise be forgotten. Price is usually the one obstacle that prevents many wedding clients from selecting the photographer who undoubtedly could give them the best value for their money.
 Quite often the difference between the price of the photographer you really like and one who you feel is "within the budget" is miscalculated. Within the framework of the entire wedding day, it makes good sense to evaluate the money spent on photographs in relation to what's being spent on flowers, food and music. Although everyone knows that the pictures are the only thing you have after the moment has passed, some people still feel that they have to put the money "where it shows"…
POST WEDDING PRODUCTION – As you will know from the meticulous attention to detail that is going into the planning and preparation of your wedding, the difference is made in the finer details – are the beautiful pictures which will make up your wedding memory going to last a lifetime? Would you like for the photographer to put together the album for you, or would you like to buy photographs and arrange the album yourself? Some photographers allow you to hold the master CD (if digital) but most photographers would hold the negatives so you can order reprints from them. Ask your photographer what his/her arrangements are with the production of your photographs. Do they print proofs for you to choose your favourites? How long after the wedding will your photographs be ready?
Following these simple steps will ensure you hire the perfect photographer to meet your needs and receive a wedding album to treasure for years to come.
Congratulations on your forthcoming Marriage and enjoy the planning!
Photo Credit: katemcelweephotography.com