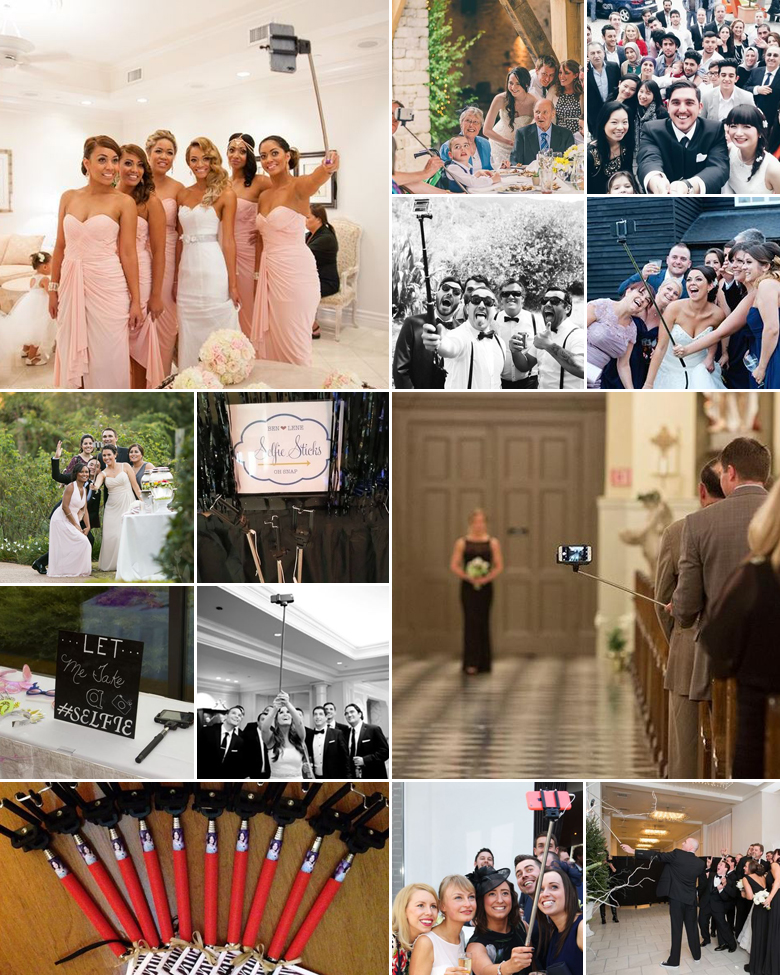 Oh, the good old selfie. Even though it's equally loved and loathed by the world, there's no denying the fact that the selfie stick is incredibly practical. And on a day as special as your wedding day, even the biggest haters will forgive you for pulling out one of these nifty camera extensions to snap memories from a distance.
Nowadays selfie sticks are very reasonably priced and can make for an excellent guest favour – even if you buy one for every couple rather than one per person. Alternatively, consider placing a selfie stick on each guest table for guests to snap away with during the reception.
We also love the idea of whipping out a selfie stick during the ceremony. For instance, after you've said your "I dos" and husband has kissed his wife, bring out the selfie stick to take a picture with all your guests sitting in the background.
Selfie sticks also make excellent thank you gifts for dedicated bridesmaids and groomsmen, and do encourage them to use their presents on the big day. Lastly, keep a selfie stick handy when you're off off and away on your photo shoot to snap those special behind the scenes moments and get some picture-in-picture action.
Original images and their credits available on Pinterest