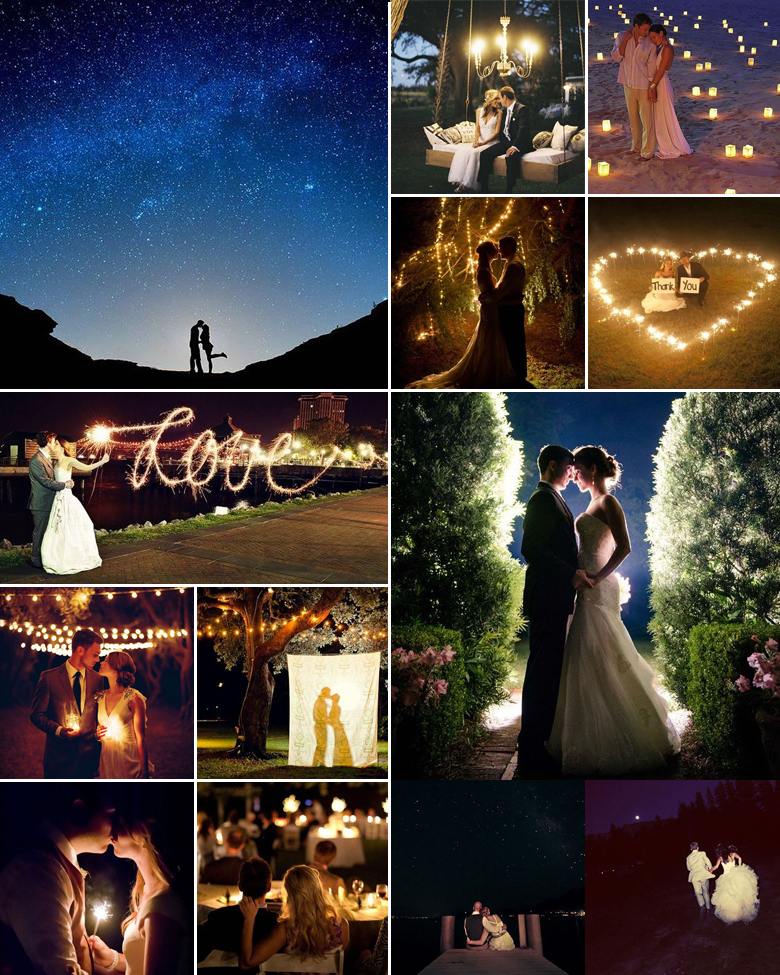 Just because your official wedding photo session might be over and done with in the early afternoon, doesn't mean you can't sneak out during the reception for a couple of romantic night shots.
Night-time photos have a certain mystery and magic about them and, against the stark blackness of the night sky, true love sparkles brighter than the stars in the sky above you.
Here are a couple of perfectly lit photo opportunities that you can grab a hold of as the night progresses:
Light candles and place them on a staircase or along a pathway, and pose in between the spots of light.
Hang fairy lights in the trees and pose nearby or stand behind a curtain of fairy lights to catch the enchanting glow.
Line up your guests and give them all sparklers to light up while standing around you.
Celebrate the start of your new journey by lighting a lantern together while the photographer captures the moment.
If it's a crystal clear night, find a spot next to a lake or pool where the moon reflects perfectly and get a shot in the romantic moonlight.
Alternatively float candles in the water and pose nearby so the camera catches the light.
Original images and their credits available on Pinterest