Liezl and De Wet tied the knot at Galagos Country Estate in Cullinan on the first of April 2011. We absolutely love the dramatic details in this wedding. Gorgeous candelabra, red roses and lots of crystal… beautiful!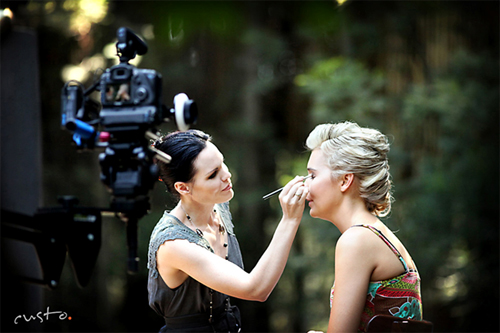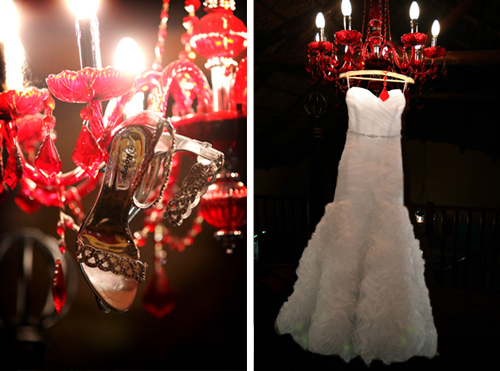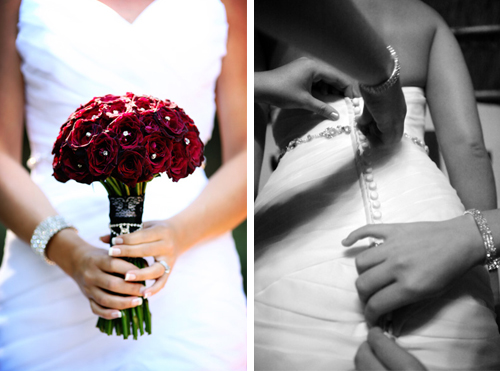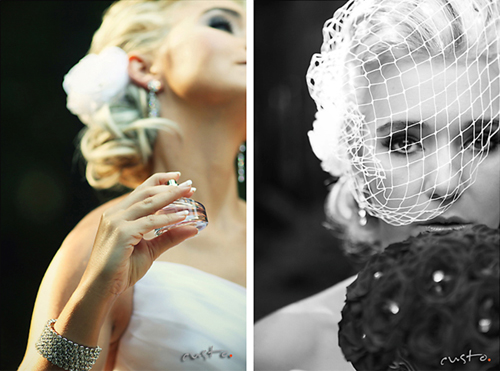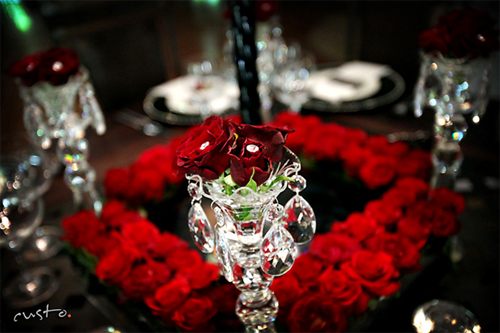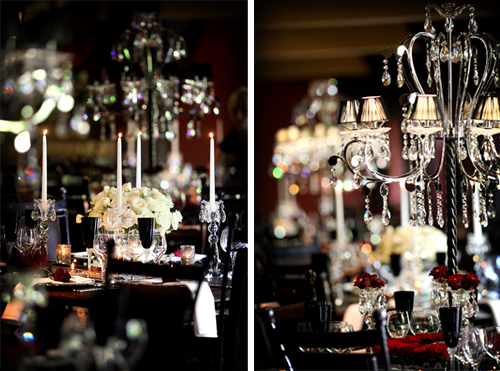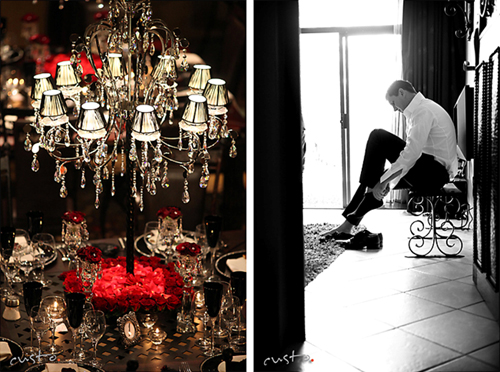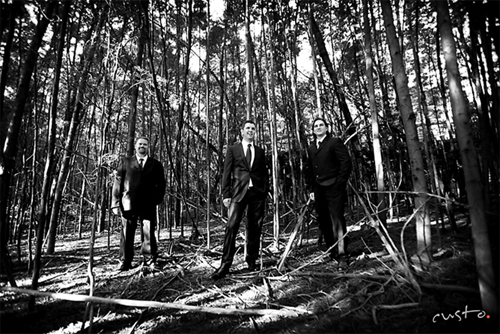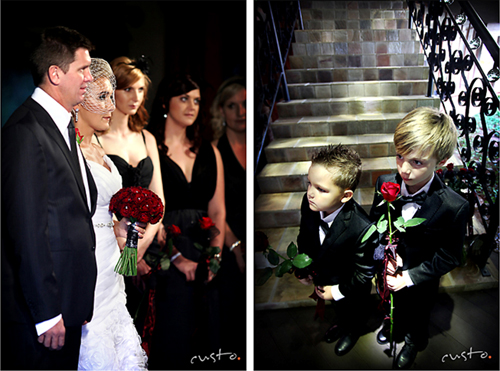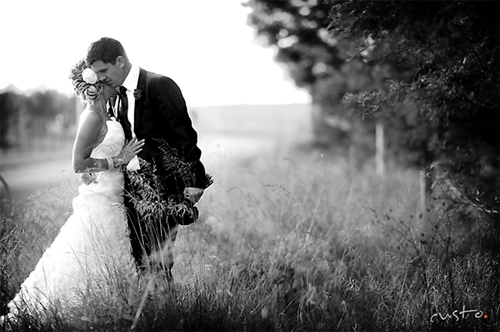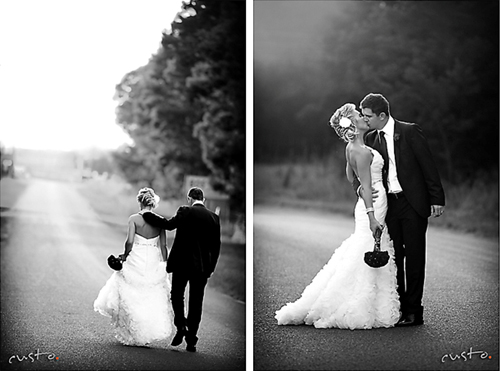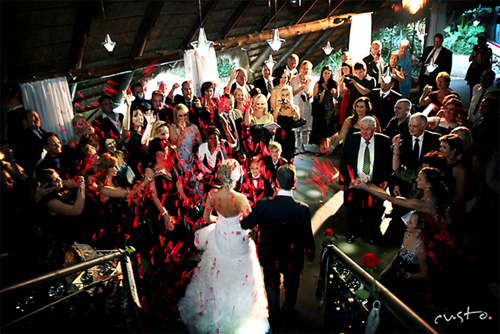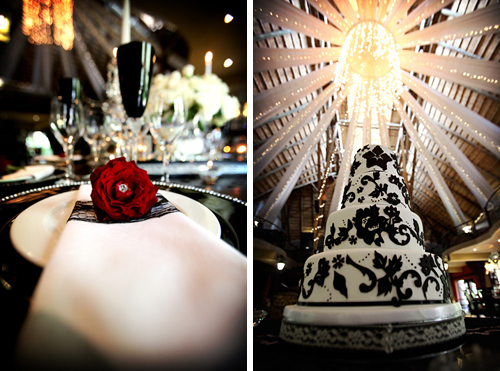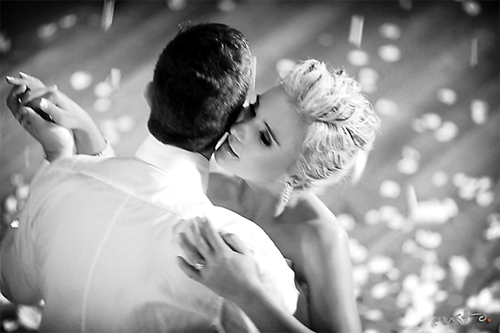 Here are some more details from the day in this video by Johannes Schoutsen.
About the bride
29 years old residing in Bryanston, home executive. I met the man of my DREAMS and I knew that I  wanted him by my side forever and always!
About the groom
40 years old, CFO of mining company, found everything he ever wanted in a woman…
How did you meet?
We met at a party of mutual friends. After three months De Wet phoned me for coffee. Since that day we've just never been apart!
How long were you together before the wedding proposal?
One year.
Tell us about the proposal.
It happened at our very special holiday home in Mossel Bay while we were looking out onto the ocean with champagne.  De Wet asked me to be his wife and be with him forever.
I wasn't expecting it at all  as he led me to believe that he forgot the ring at home and he wanted so badly to propose that weekend…
How far in advance did you choose to have your wedding after the proposal? And, why?
8 months, first available date at the wedding venue and sufficient time to plan our dream day!
Tell us about the wedding planning process.

I immediately consulted Lorraine from Papillio Designs to plan our wedding. She was amazing in planning everything on our behalf!
Did you have a hen party? If so, what did you do and what did you enjoy most about it?
I had a kitchen tea for all the older ladies, family etc. THEN I had a fabulous bachelorette with all my friends… we had a mini bus transporting us to Rhapsodys for dinner and drinks. After dinner and drinks the party never stopped!
Tell us about the wedding.
Our wedding was definitely the most beautiful and perfect day of our lives. Everything was just perfect… from décor to suppliers. There was not one thing that was out of place that day! My biggest dream is to have our wedding day over again exactly like it was.  Candles, roses, crystal… a gorgeous fairy tale wedding.
Any tips and advice for future bridal couples?
Hire Lorrainne from Papillio Designs for your most memorable day!  Make use of Custo Photo for Photos and video definitely Johannes Schoutsen!!
What was the most memorable part of your wedding day?
How beautiful everything looked and felt, from walking into the church straight through the whole evening. I am typing this with a huge smile on my face…
Tell us about the honeymoon.

My husband and I went to the Malidives for a 10 day break and then to Singapore. We chose Maldives as we wanted a real island, blue water, white sand & cocktail honeymoon.
Service Partners
Photographer: Custophoto
Videographer: Johannes Schoutsen
Venue: Galagos Country Estate, Cullinan
Wedding Planner: Lorraine from Papillio Designs