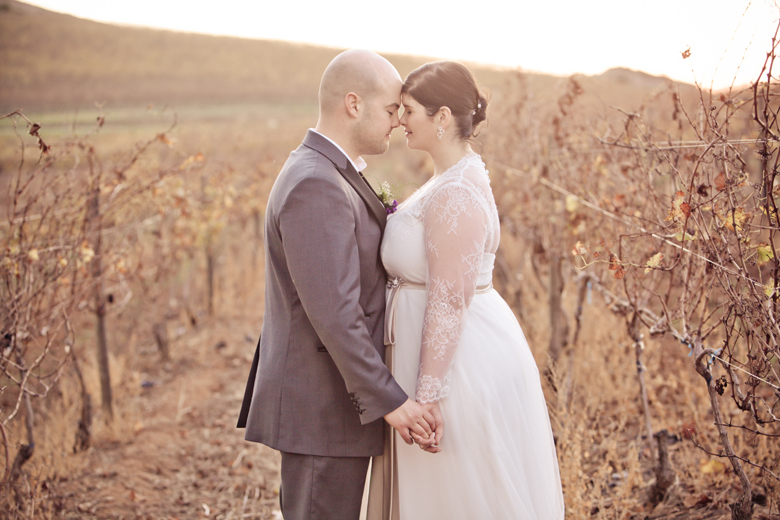 Date and Time: 19th May 2013 at 1pm
Wedding Location: Nitida Wine Estate, Durbanville
About the bride
I am a born and bred Capetonian and I am also a wedding planner by profession, so when the time came for David & I to tie the knot, I thought I would be well prepared! Well, being a wedding planner and being the actual bride herself are two very different things, and when it came to choice, I was totally spoilt as I am in the industry so it made it a little harder to decide what we wanted for our wedding! I met David in High school 14 years ago and we have been inseparable ever since so I knew he was the one. I love and respect the institution of marriage and I have always wanted to get married so to marry the man of my dreams was my dream come true! I am from a big family of 5 children so my wedding was not a small affair!
About the groom
Dave also grew up in Cape Town and works in the Natural Stone & Tile Industry in his family-run business. Although he loves his job, his secret passion is the world of cinema. If he didn't work in the family business, I think he would have pursued a career in Directing. He is very passionate about life and people and when he proposed, I knew he was serious about wanting to spend his life with me – and so the story began!
How did you meet?
David and I met in the summer of '99. I was 17 years old and he was 19 years old and had just finished matric. We actually met for the first time on the 13th December on his 19th Birthday, at a bar where I wasn't supposed to be as I was under age, and even though it was a brief "hello, happy birthday" from me, my heart just about pounded out of my chest. We hung out with friends together a couple of times after that, and it was only a couple of days later, when he asked me to be his girlfriend at Llandudno beach watching the sunset (cheesy I know but hey…we were teenagers!)
How long were you together before the wedding proposal?
We met in 1999 and have been together ever since (except for a little break in 2006 where we needed to part ways for a while to 'grow up' a bit). But when we got back together, it was the real deal!
Tell us about the proposal (where, when, how…all the details)
He whisked me away to Elgin to the Old Mac Daddy Luxury Trailer Park, where we spent the weekend wine tasting and touring the region. I thought it was just a normal weekend away but then on the Saturday night, just as the sun set, he got down on one knee and proposed on the balcony of the trailer as the sun was setting. I was completely overwhelmed and burst into tears. He had organised with the chef for a gourmet braai buffet of all my favourite braai food to be brought to our trailer for us to enjoy! He had a bottle of Moet et Chandon on ice and we enjoyed a romantic dinner together under the stars – while I gawked every second I could at my beautiful engagement ring!
How far in advance did you choose to have your wedding after the proposal? And, why?
We decided to have a long engagement to save for the wedding as well as to give people enough time to plan their travels here from overseas as we have a lot of our close family living abroad. I was also so busy with events and weddings so we had to pick a date well in advance so that I could book it off in my calendar!
How did you go about the wedding planning process? Did you do it yourself? How long was the planning process? How did you find it?
Being a wedding planner I did do it mostly myself but I did have the help of my amazing business partner, Megan, who was also one of my bridesmaids. She is one of my closest friends and knew exactly what I liked so she was able to help me through the process! Even though I do this for a living, it was still a little overwhelming doing the planning for myself! We took our time with the planning and this really helped relieve the stress! My advice to brides-to-be out there…take at least a year to plan your wedding.
Did you have a hen party / kitchen tea / stag night / bachelor / bachelorette party? If so, what did you do and what did you enjoy most about it?
I had a stunning hen night at The Bubbly Bar in Steenberg Wine Estate followed by a night out at Deco Dance (it had to be done!). We got home at 5am in the morning so it was quite a party! I had my kitchen tea for all the Aunties and Granny's the very next day so I was feeling a bit rough. It was so much fun though and I wouldn't change it for the world. My highlight was spending the afternoon with all the amazing women in my life, including my 98 year old granny!
David had his bachelor's party on the same night as me. We even bumped into each other at Deco Dance before he was whisked off to another club. His groomsmen organised a very sophisticated boys dinner at Bungalows in Clifton, and then they dressed him up like Marilyn Monroe with luminous pink stockings and a big afro wig and took him clubbing.
We did this the weekend before the wedding so we had the week to recover!
Wedding Details
After many venue choices, we settled on Nitida Wine Estate for our wedding venue. It was the perfect venue for the wedding we wanted. We decided to have a daytime cocktail style event, which lasted well into the night. A large variety of canapés and bowl food were served throughout the afternoon and the bubbly and wine was flowing!
I wanted white décor with a burst of Radiant Orchid (purple) and the seating was informal with lounge pockets, plinth tables and cocktail tables and chairs. The guests all sat where they liked and we made sure we had a nice big dance floor in the middle for the Hoorahs (the Jewish traditional dancing that is performed at weddings). Although I am in the industry, I did not focus too much on elaborate décor as I wanted to spend more of my budget on exceptional food and beverages.
Because we chose May, I was We had such an amazing day with a beautiful and very special wedding ceremony by Tzilli, a Jewish Marriage Officer. The ceremony started at 1pm where we were married under a Chuppah. Tzilli mixed both our faiths so beautifully – David is Jewish and I'm Christian. The afternoon was full of fun with the Hoorahs, followed by heartfelt speeches and delicious food streaming out of the kitchen throughout the afternoon and evening. Initially, I was a little worried about my guests being cold, but fortunately I was blessed with an incredible 27˚C day so it was sunny and warm!
We had a sunset photo shoot in the vineyards and cut the cake early at about 5:30pm so the dancing could start! We opened the dance floor traditionally with our first dance "I got you under my skin" by Frank Sinatra (this has been our song since we were kids).
We served cake, mini dessert and abundant cheese boards for dessert. We then served a midnight snack of prego steak rolls at around 10pm for all those that were still there! We only ended up leaving the venue at midnight!
Tips and / or advice for future bridal couples?
We wanted to relax and enjoy the planning, and because I do it for a living, there were so many options and ideas to explore. I needed the time to filter through all the wedding trends and venues to decide on what we liked as a couple. There is so much out there, that I now understand how a bride can get completely overwhelmed. One bit of advice I like to share with Brides is to take time to really develop your idea and concept with your fiancé so your day reflects you as a couple and not anyone else. Take it slow, and of course if you can afford it, get a wedding planner…we really do make your life easier!
What was the most memorable part of your wedding day?
Gosh there were so many! Walking down the Aisle to the man I was going to marry was one of my best, with my dad at my side. It was so emotional, overwhelming and amazing! Then walking in to one of our best songs and seeing everyone's happy and excited faces. Our fun frolic in the vineyards for the photo shoot (Dave managed to break the stem off a bubbly glass!). The beautiful speech my father and husband made. And finally, dancing the night away with my family, husband and friends!
Did you go on honeymoon? If so, where? And, why there?
We were not able to go on honeymoon straight after the wedding as I had events to run that week, but we have planned to go to Europe this July to Paris, The South of France, Florence, Rome & London. We have taken time off a year later to celebrate our marriage together!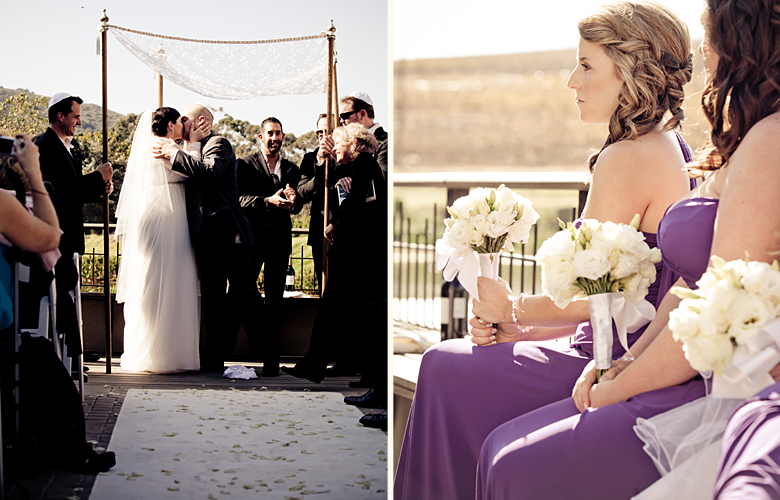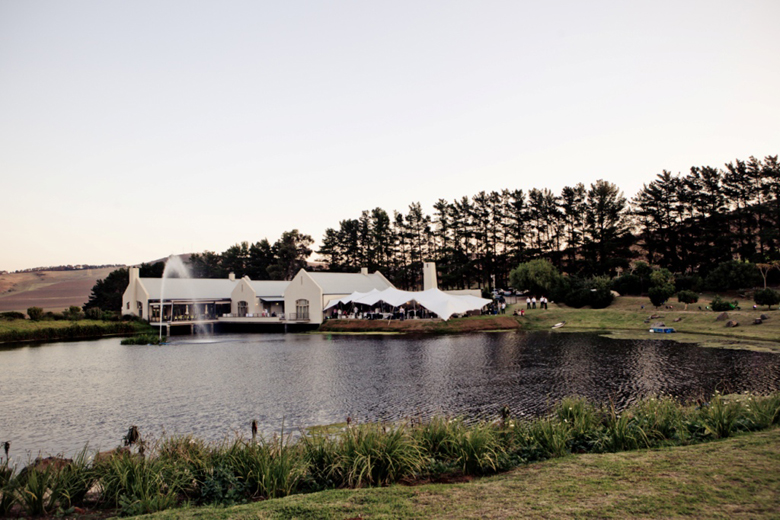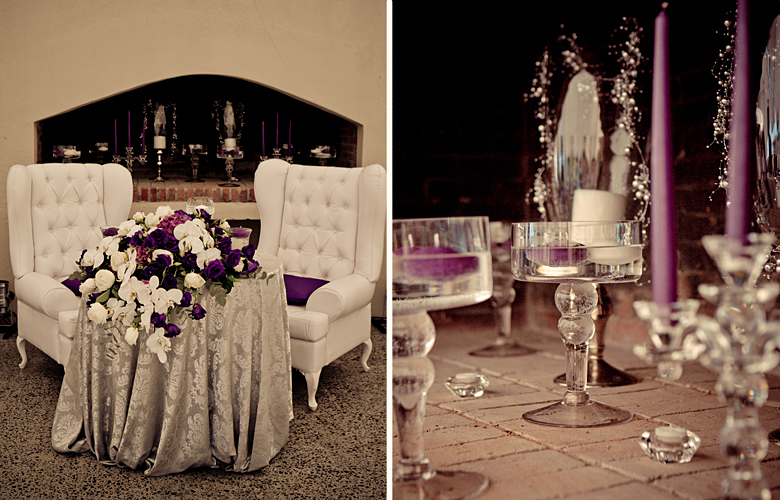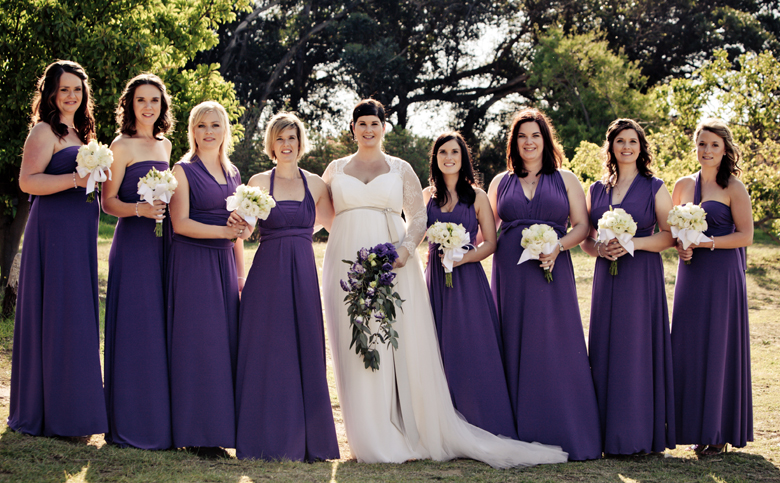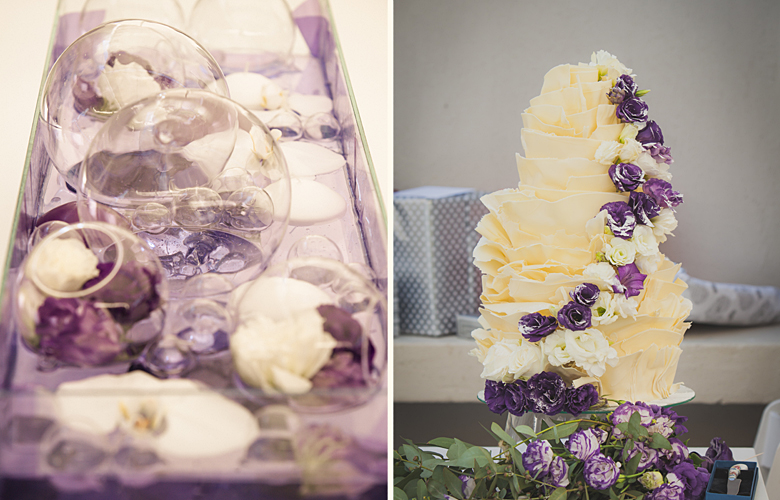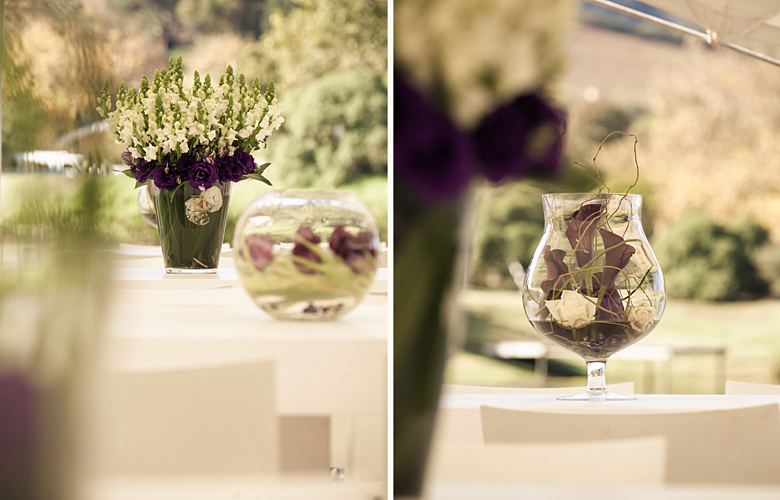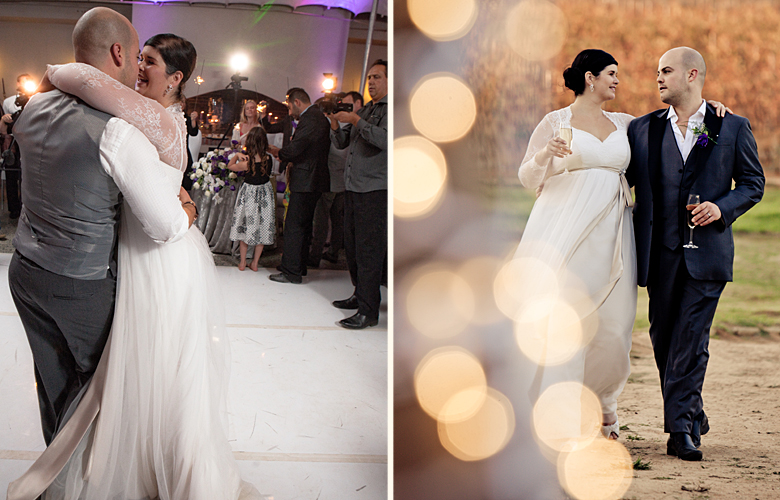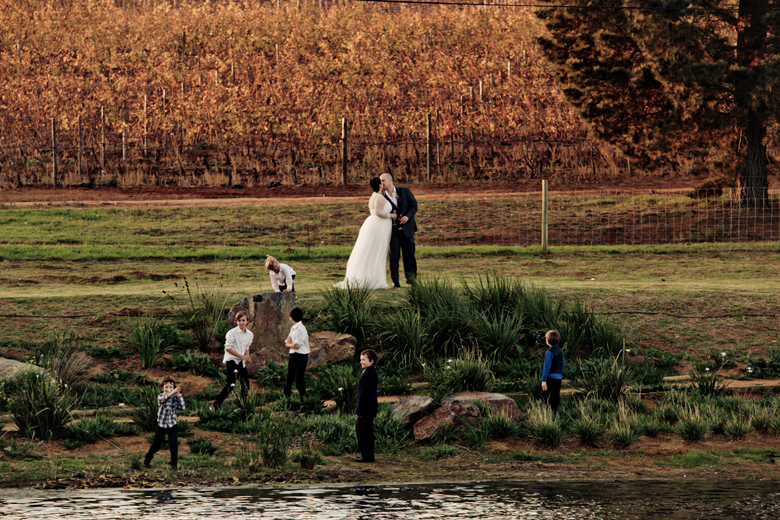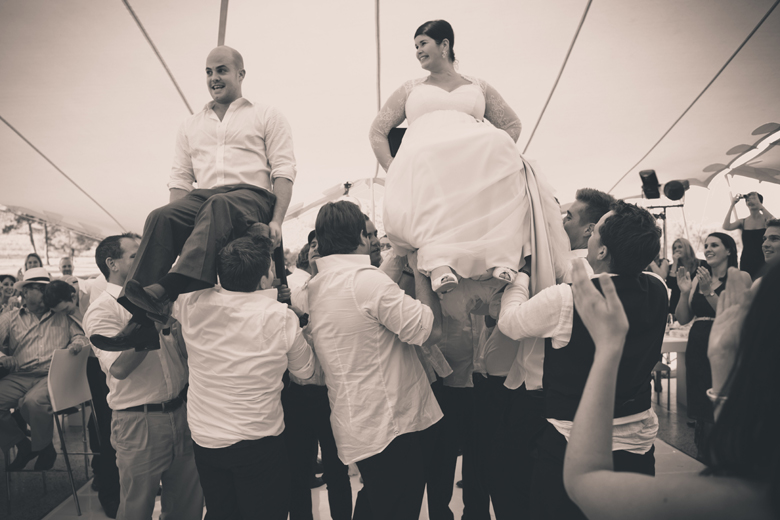 Credit: