Nicolle and Rick got married at the lovely Oewerzicht in Greyton on 11 December 2010. Garden Route photographer, Daniela Zondagh, took the beautiful photographs.
This was the ultimate DIY wedding… the bride's mother made the wedding dress and all the gorgeous bridesmaid dresses. Her father made all the little decor elements and the bride and her sister did all the planning and the wedding invitations.
Love, love, love!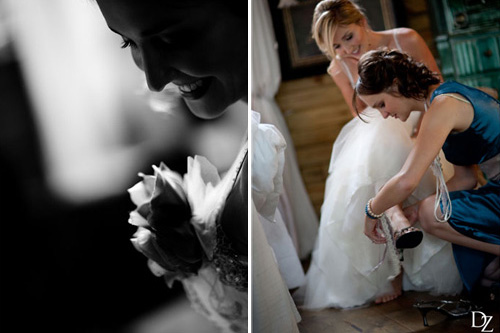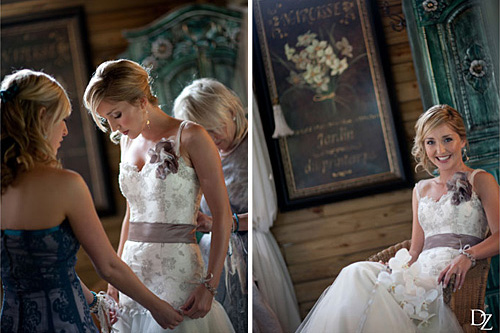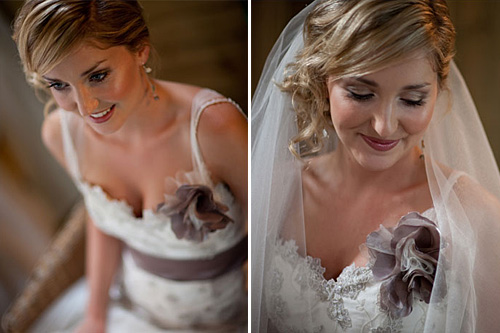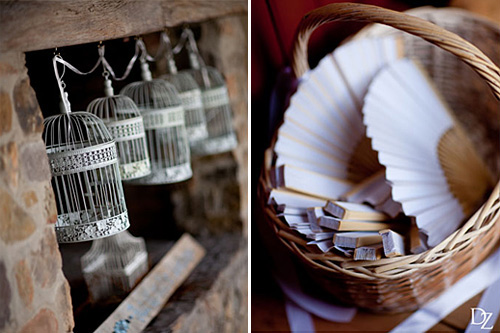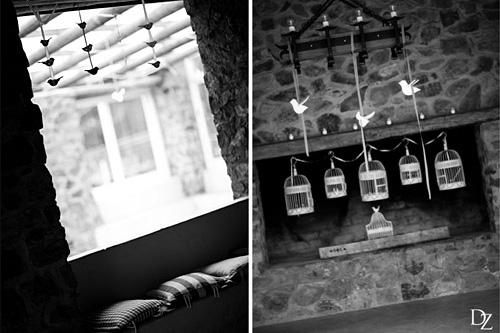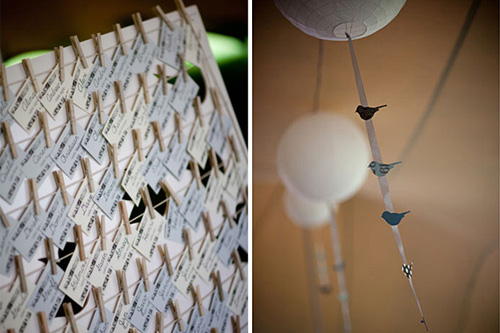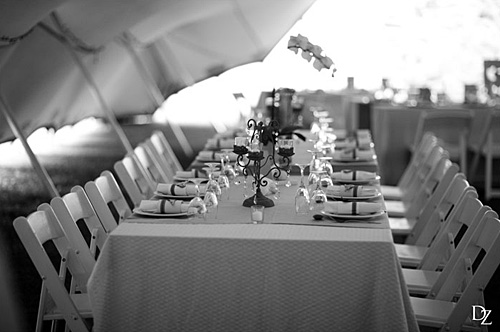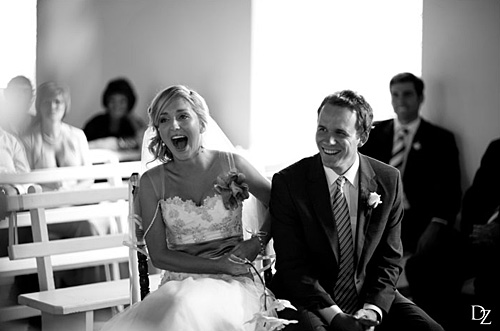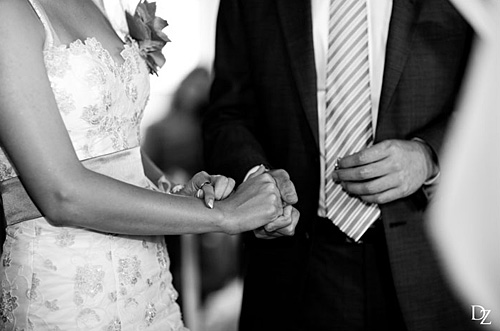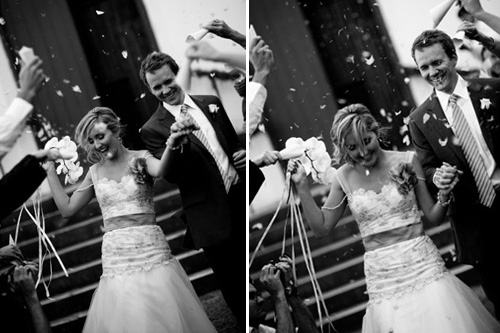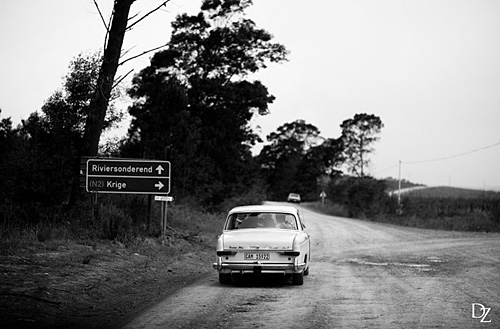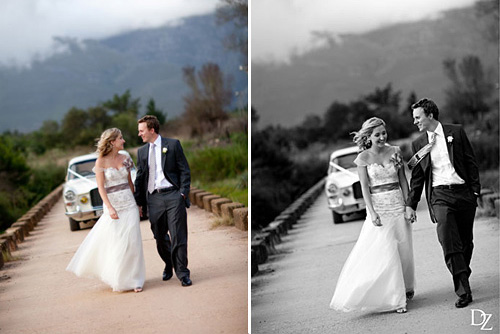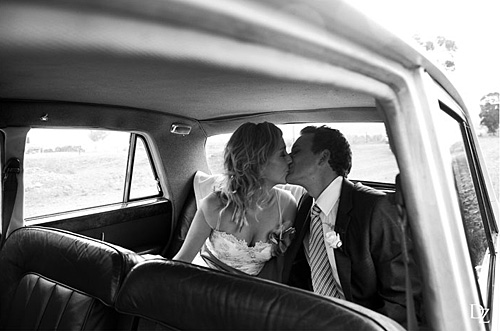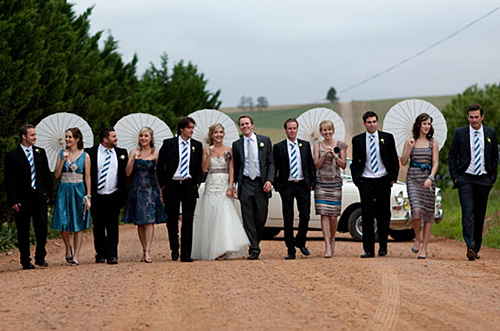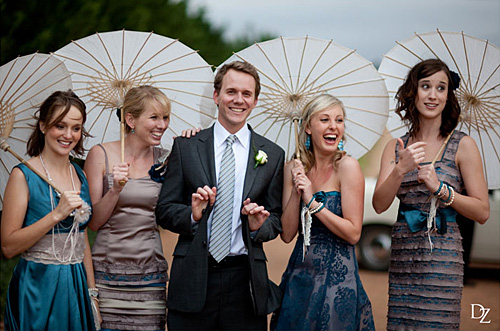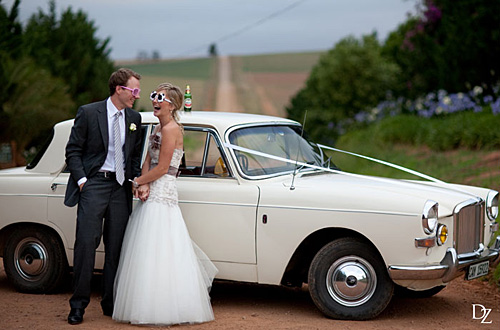 But wait… there's more!
About the bride:
I am 26 years old, grew up in Somerset-West, studied in Stellenbosch and now live in Vredehoek, Cape Town. I am a full time artist, specializing in mixed media landscapes and environmental art. Getting married to Rick was such a natural move and decision, because we complement each other's faith, lifestyle and dreams. It's not everyday you meet someone who you think of as your best friend and the most attractive man at the same time.
About the groom:
I am 31 years old, grew up in Durbanville, studied in Stellenbosch, worked in London for 5 years and now live in Vredehoek, Cape Town. I couldn't imagine not spending the rest of my life with Nicolle.
How did you meet?
We met 13 years ago when Nicolle was 13 and I was friends with her 18 year old brother. Her brother and I stayed in the same residence in Stellenbosh and I used to go to his house over weekends  and enjoy the fact that he had trained his little sister to make food and drinks for us whenever we wanted something. I used to joke with him that I was going to marry Nicolle in 10 years, and little did I know that after 10 years and losing contact we would meet again and fall in love.
How long were you together before the proposal?
2 years
Tell us about the proposal.
Our proposal was a complete surprise. Rick was very secretive about the whole thing.  Seeing as we started dating while Nicolle was teaching in Greyton, we decided to go back there for our 2 year anniversary. We had to postpone our anniversary getaway a few times because we were both very busy. At last we found an open weekend, and after hiking up our favourite hill and looking at the sun setting over Greyton like so many times before, Rick got on his knee and popped the question.
How far in advance did you choose to have your wedding after the proposal? And why?
We got engaged in March 2010 and decided to get married in December of that year. We did not want to move in together before getting married, so we wanted to get married so that we could start the new year as a married couple. December also made sense because our friends and family from overseas could attend the wedding and we could get time off work to go on honeymoon after the wedding.
Tell us about the wedding planning process.
We got engaged in Greyton and literally booked the venue the next day. We always knew that we would get married in Greyton, because that is where out relationship started, so it was only a matter of getting on our mountain bikes and exploring the area for the perfect wedding location.
We did everything ourselves. Being an artist, I really enjoyed doing all of the creative things myself, and I was blessed to have my sister, mother and father close by to help with most of the preparations. My mom made my wedding dress, as well as all the bridesmaid dresses. My dad made all of the birds, mobiles, notice boards… basically everything I couldn't do. My sister helped me with the planning and the invitations. The planning process was about 5-6 months, and it was truly some of the best months of our lives.
Did you have a hen party? If so, what did you do and what did you enjoy most about it?
Nicolle had a kitchen tea for the family members and amazing older women in her life and a bachelorette party. Rick had a bachelor weekend in Robertson, which started with his friends abducting him on the Friday afternoon, and most of the details of the weekend remain top secret information…
Tell us about the wedding.
We decided on having a 'weekend' wedding, to accommodate the guests that had to travel far to attend the wedding. We wanted to have as much time as possible to spend with our guests and we wanted to make the trip worth their while.
The celebrations started with a relaxed 'catching-up' dinner at an outdoor restaurant in Greyton. This gave the guests an opportunity to get to know each other and 'ease' into the weekend. The menu consisted out of freshly baked bread, fresh herb salads and rustic chicken pie. We also got a local beer brewery to bring his stand, which allowed the men to enjoy some local flavour.
The next morning the guests where encouraged to explore the town and surrounding area by going for a mountain bike ride, a swim in the gorge, a lazy breakfast at the cafe, a stroll through the organic market or a round of golf.
The wedding ceremony started at 3 o'clock in the Moravian Church in Greyton, where after the guests moved on to Oewerzicht for some cocktails, canapés and boules.  We cut our 'wedding cake', which consisted out of four different local cheeses, stacked on top of each other and decorated with nuts and fruit. This was served with crackers and fresh bread.
When we returned from having some wedding pictures taken, which we tried to keep short, we joined the guests for the seated starter, a herb salad with goat's cheese feta, pine nuts and grilled cherry tomatoes with a lemon and yoghurt herb dressing. This was followed by some MCC and speeches form the best man, and the father of the bride. It felt like we were seated at a stand-up comedy show, as the guests we so entertained by these speeches.
We wanted to have a 'french provincial' type of main meal and so every table had it's own platters of beef filler, polenta cake with roasted tomato, parmesan and mushroom filling and a grilled vegetable dish. This allowed for the guest to dish for themselves and encouraged some interaction. Some more speeches followed, the dance floor was opened and the guests could help themselves to a selection of tartes for desert. The night ended with our guest shooing us out at about 3 o'clock the next morning
Any tips and advice for future bridal couples?
Enjoy the planning of your wedding! It is such a lovely project to tackle together and it really teaches you to share the work load and appreciate each other. Consider going for a few sessions of pre-marital counselling. It prepares you for the changes that you might not anticipate.
What was the most memorable part of your wedding day?
Spending a few moments alone while we were having pictures taken, messing about and having a laugh before we joined our guest.
Tell us about the honeymoon.
We went to Brazil for our honeymoon. We wanted to combine a relaxed holiday with some travelling and seeing as we both love South America, Brazil was the perfect option. We are good travelling buddies and have some of our best times together when we are exploring a new city, going for a run in a new destination and struggling to learn a new language.
Service Partners
Photographer: Daniela Zondagh
Venue: Oewerzicht, Greyton