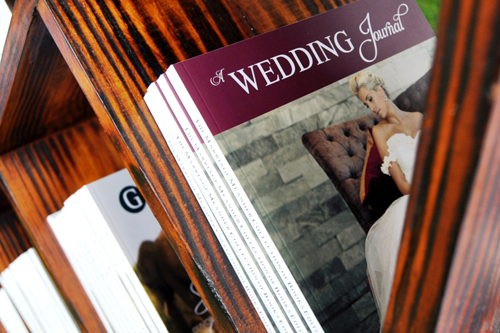 The latest Marriage Meander Wedding Journal has been released and we were very excited to be invited in taking part of a little review about this new edition!
The journal is a very nice sized square booklet (approximately 20cm x 20cm) making it very easy to fit into your handbag or even your cubbyhole of your car when you fancy doing some wedding planning in the traffic on the way to / from work.
About the Wedding Journal
The journal has 2 sections to it:
Wedding Suppliers and their Journey: this section includes different information for each supplier. Each wedding provider has their own dedicated page where some features tips and advice and others feature more info about their service / offering. Lots of photos involved which is NEVER a bad thing!
Wedding Journal: we thought this was quite sweet as it gives you, the bride, the opportunity of creating a personal section to this booklet. There are spaces in the journal section where you can write about your engagement, about the proposal, the ever-daunting guest list, thoughts about the upcoming wedding, your vows, your wedding theme and much more.
Cost
The journal retails at selected stores at a cost of R34.95.
More Information
For more information about the Marriage Meander, contact Nici Bailes on [email protected]