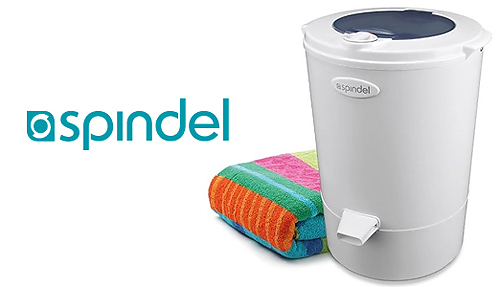 We ALL have dirty laundry and all dirty laundry needs to be aired and cleaned.
If you're a bride-to-be living on your own and about to take the big step to living with your soon-to-be husband, keeping your washing under control may very well be a concern or something worth thinking about.
There's been a great deal of hype about this a household item called "The Spindel" and for those of you setting up your new homes and looking at what outstanding items need to still be added to your Gift Registries or "MUST HAVES" list, this may very well be an item you don't want to exclude.
The Spindel, in a nutshell, is a laundry dryer that offers you a faster dryer time, lower energy (electricity) usage and less damage to your clothes. It removes up to 80% of moisture from laundry in just 3 minutes.
Possible Reasons to consider The Spindel
If you're a working couple who don't have much time for doing the washing, hanging it up, ironing, etc – the Spindel will help you keep your washing under control by making sure your washing is always dry when you need it.
If you live or are planning on living in a flat, wash lines may not exist or may be scarce. The Spindel is a compact appliance that sits in your kitchen and will save you hanging your wet washing all over your home.
Save on laundry costs.
Compared to a tumble dryer, the Spindel is compact (can fit almost anywhere in the house), cheaper to purchase and cheaper on your electricity bill.
Eco-friendly – less harsh on the environment by using less electricity.
Saves you money – you will save money on buying a tumble dryer, on electricity and potentially on your clothes. Tumble Dryers can damage your clothes, whereas The Spindel is far less harsh on your clothes and will contribute to ensuring your clothes last longer!
Sound interesting? Check out this Spindel review by one of our colleagues on The Spindel for more info.
Where to Buy
Until the 16th Noveber, TakeaLot.com is offering a R100 discount on the Spindel for R1499 (normal price: R1599). You can buy it online here and have it delivered to your door for the discounted rate: http://bit.ly/Tc2lAE