Love and Marriage with Horse and Carriage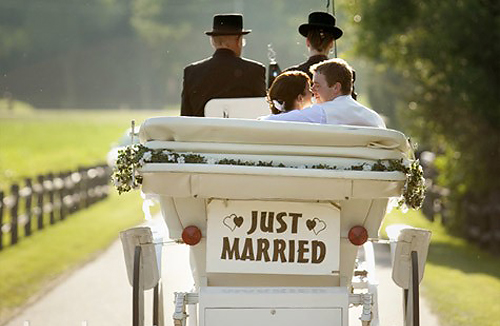 Cinderella might have needed a pumpkin and a little magic to show up in style, but these days making your arrival in a stylish carriage is really as simple as phoning the coach hire guy – your very own modern day fairy godmother if you will. When it comes to fairytale weddings, there are few things that can quite compare to a traditional horse drawn carriage.
No matter where you go, a wedding coach is bound to draw the eye of every single passer-by, ensuring that the bridal couple gets all the attention they deserve on the biggest day of her life. While wedding carriages come in all shapes and sizes, there are a couple that truly stand out above the rest. These include, but are not limited to:
The Cinderella carriage: A low-riding sphere-shaped carriage with the front and back wheels set far apart from one another. These days the hub of the carriage is often made of wrought iron with flowery metal details which effectively shows off the couple sitting inside.
The Wagonette: This simple platform-on-wheels type carriage is reminiscent of Voortrekker days and can easily seat 8 to 10 people. The carriage is ideal for rustic or historically themed weddings and is simply the ideal way to transport the bride and all her bridesmaids to the chapel.
The Stagecoach: This elegant carriage is typically seen in Western movies – a large and bulky enclosed carriage used to transport the rich on longer distance trips. The carriage typically seats four, two on each side facing one another, with the driver sitting on a seat behind the horses or perched on top of the cab itself.
The Vis-・-Vis: This exquisite four-seater open-topped carriage has a concertina hood at the back that can be raised to cover a section of the carriage. Today the Vis-・-Vis is commonly associated with weddings, probably the most coveted of all carriages, and you'll often see the British Royal Family ambling down the streets of London with the top down after a royal event.
The Hansom Cab: This small and sophisticated two-seater is reminiscent of monocle-and-top-hat days, and is usually black. What makes this small, square and pointy carriage so unique is the fact that the driver stands on a raised platform attached to the back of the carriage. This was believed to give him more control not just over horses but the carriage as a whole.
How to personalise your carriage:
Decorate the outside panels of the carriage with flowers.
Dress your coach driver in attire that matches your theme.
Choose between black, chestnut, grey or white horses.
Adorn the horses with pretty headgear or saddle.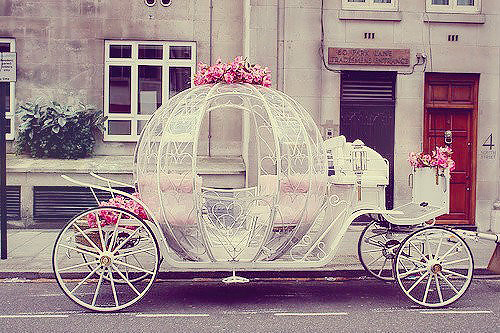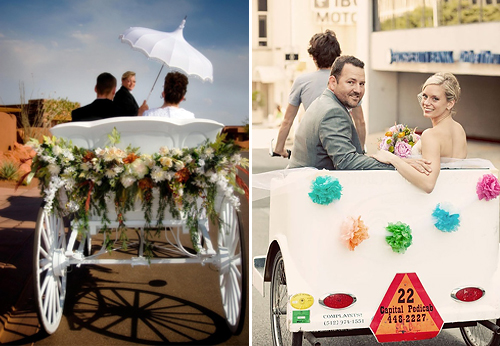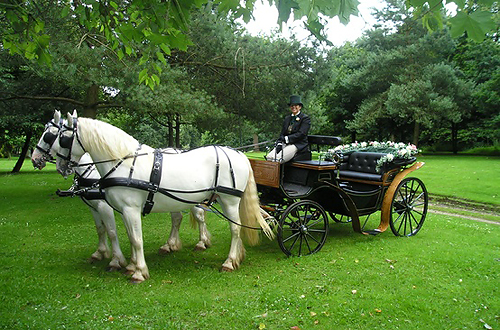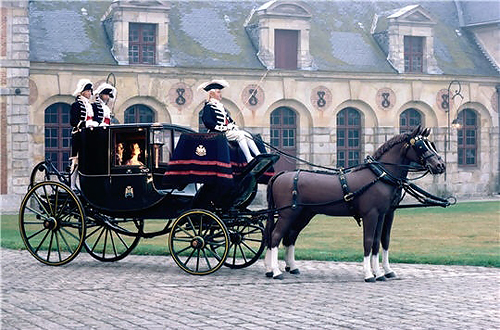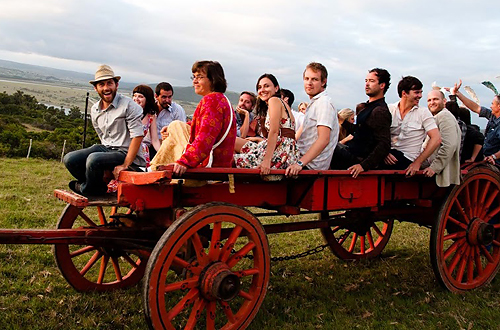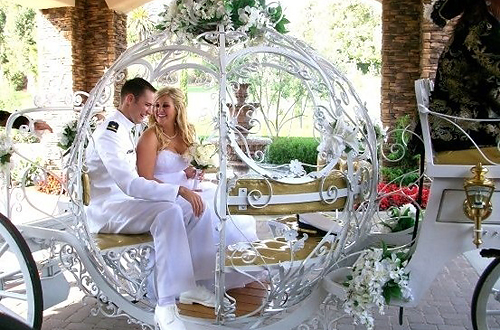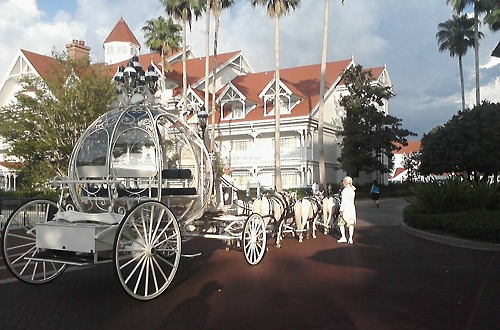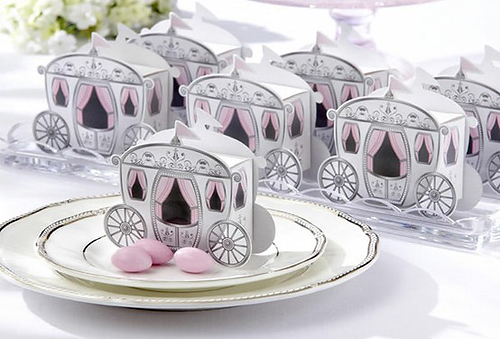 For more ideas on Wedding Carriages or to check out the original photos displayed above and their credits, make sure to check out our Wedding Carriages Pinterest Board!