The Celebration.co.za team joined up with the Dear Idea team to create a video that introduces you to the concept of a Wedding Stylist PLUS a fun, cute and easy to implement idea for your Valentine's Day morning!
Check it out and make sure to share the ideas and tips with your friends and loved ones, so they too can have an awesome Valentine's Day.
Dear Idea Information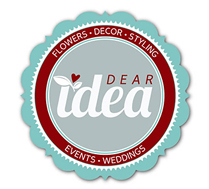 For more information on a Wedding Stylist or to contact Dear Idea for some bridal styling or any event styling, please contact Suzanne and Nadine or check out their Facebook page.