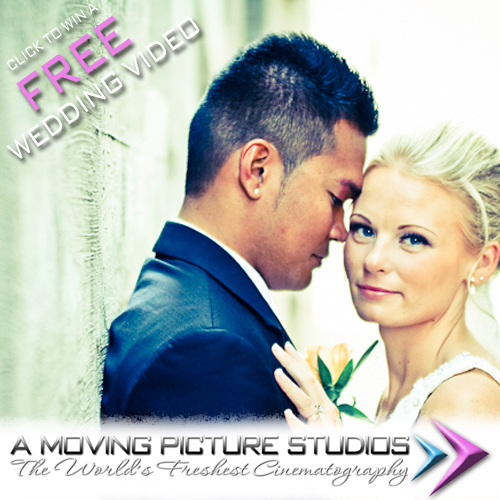 A Moving Picture Studios is giving away a fabulous wedding music video, made on your wedding day! To see an example, have a look at the music video they did for Cheryl & Norbert. It looks like a lot of fun!
So, if you are you getting married between 1 March 2012 and 20 April 2012 and it's taking place between Cape Town to anywhere along the Garden Route, this competition is for you!
Fantastic! How do I enter?
To enter simply "like" their Facebook page. Then write on their wall what song you would want to do a music video for and why you think you should win (and obviously include the date and place). The team will judge the winner based on the creativity of their answers and which song they think would work best.
What you could win:
Free consultation, planning and choreography for the music video.
Several hours of coverage from an international wedding cinematographer on the wedding day.
A music video showing highlights from the wedding day and the bridal party ripping it up!
The video will be on DVD/Blu-Ray and will be hosted online so they can share it with everyone.
This prize is worth ZAR10 000.