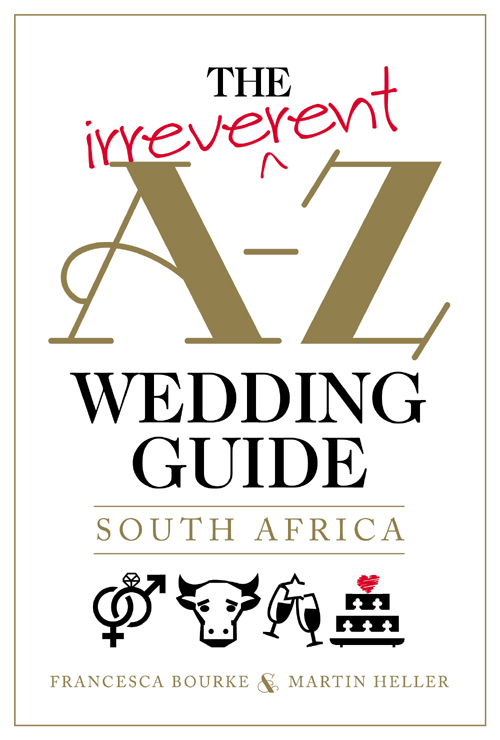 The Irreverent A-Z Wedding Guide South Africa is not your average wedding book. First of all, it was written specifically for the South African bride and groom so there's no weird American jargon to decipher. Secondly, there are no advertisements in it so you don't have to sift through pages and pages of paid-for ads before you can get to the information you actually need. And finally, it covers everything – and we mean EVERYTHING from Aisle to Zulu Traditions. It's also got some hilarious horror stories (all true, apparently) and loads of handy recommended service-provider listings.
It's highly unlikely that your groom is going to sit down and read the book cover to cover – in fact, he won't. But he will find it very useful though when he wants to know about suits or speeches or how to pick a best man or where to start with the budget and, thankfully for him, he can just go to the relevant section and find all the info he needs. On the other hand, you, the bride, will read the book cover to cover and it's great for putting the whole wedding thing into perspective. That daunting 'to-do' list that has made your engagement more of a chore than a celebration will suddenly become manageable and for the really stressed bride, you may even have a laugh or two…remember those? There's even dedicated cut-out pages at the back of the book for the best man, maid of honour, father of the bride and mother of the bride with all their duties and tips clearly laid out so they know what to do and when to do it.
In short, if you're getting married, you're South African and you've got a sense of humour, then this is the book for you.