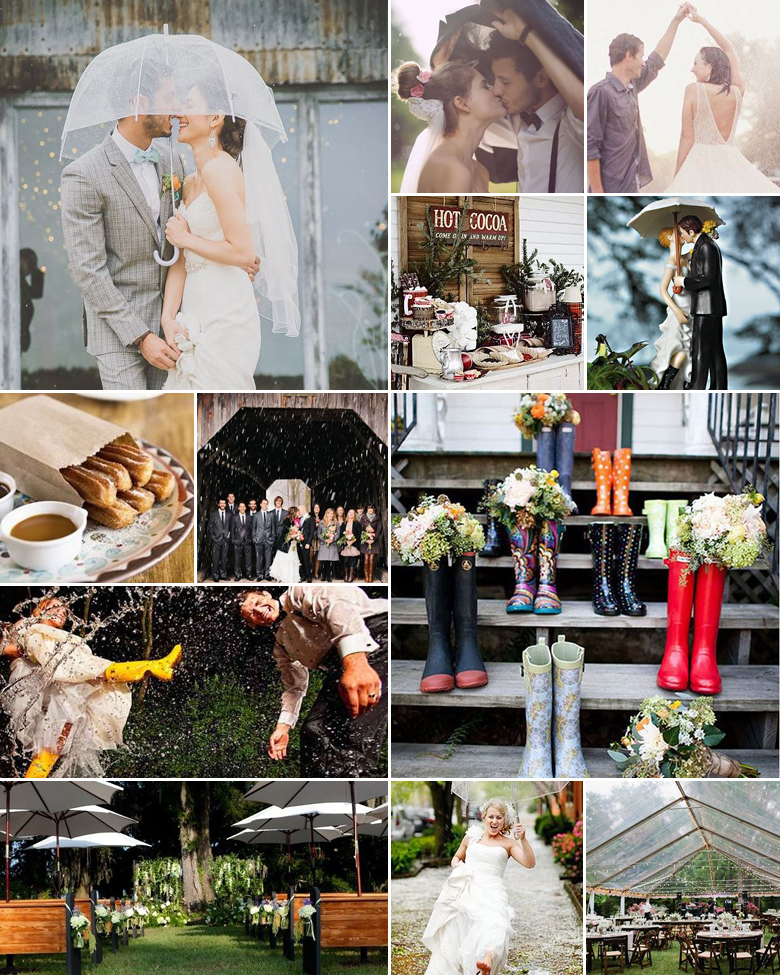 You know your wedding day is extra special when even Mother Nature can't hold back the tears of joy! In most cultures, rain on the wedding day is considered good luck, but that doesn't change the fact that not all brides welcome rain on the wedding day.
If it's rainy season, the best you can do is to be prepared and look on the bright side – here are a couple of ways to truly make the most of the chilly drizzle:
Opt for a venue with plenty of glass and windows so you can experience the rain while warm and cosy in front of the fireplace.
Umbrellas make stunning photo props, so have a couple around for guests to use and pose with and also take one along on the wedding shoot.
Trade your high heels for a pair of stylish and brightly coloured gumboots.
Also use gumboots as part of the décor, arranging cute little blossoms in them – easy enough to tip out if the rain starts pouring.
Catch some of the raindrops in a tiny bottle and save it with your other wedding memories.
Serve belly-warming treats and drinks like donuts, churros, hot chocolate and waffles.
If it's summer rain you're expecting, stick to the original plan and have your outdoor celebration – under an open-sided canopy.
Original images and their credits available on Pinterest