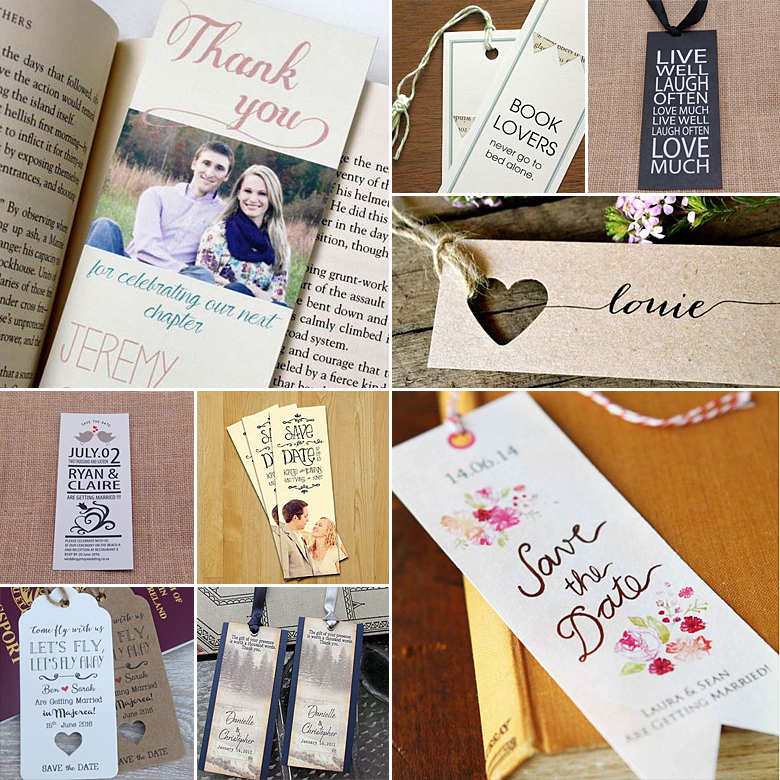 You don't necessarily have to be a book lover to appreciate the value of a bookmark wedding favour. Remember what we said about choosing guest favours that serve a practical purpose? Well, this ticks that box just perfectly.
Bookmarks can take many different shapes, and you can utilize a wide variety of materials to make it fit the theme and style of your wedding day. For instance, thin wooden bookmarks are the perfect addition to a more rustic farm-style affair, whereas light Perspex markers just scream sleek sophistication.
For a more vintage-themed wedding, why not rope your mom and grandmother in to crochet lovely bookmarks for the big day? Alternatively, laser-cut bookmarks can add a slightly more modern spin to the occasion, and you can choose materials like thick card or even wood to make it special.
To add a more personal touch to your guest favour, why not engrave it with your initials and wedding date? We also love the idea of setting up a photo booth where guests can snap polaroids with which to personalise their bookmarks. Lastly, set up a finger print station so that your guests can create beautiful pictures with nothing more than a thumb and ink.
Bookmarks Available on Celebration
The requested RSS feed cannot be loaded at this time. This XML document is invalid, likely due to invalid characters. XML error: Undeclared entity error at line 22, column 147
Original images and their credits available on Pinterest