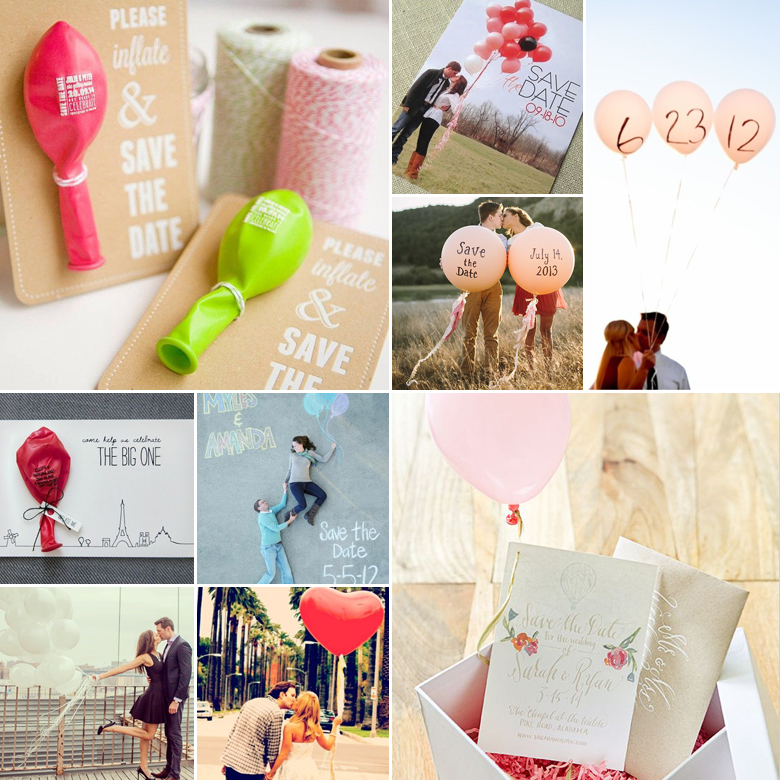 Balloons always have and always will be synonymous with big and oh-so festive celebrations, and your pending wedding day certainly meets this criteria. Asking friends and family to save the date is the first step in securing your guest list for the big day and it's important to do so with a bang. So just like he popped the question to you, you can now pop the question to your wedding guests – with these oh-so cute balloon invite ideas:
Talk to your stationery designer about having the save-the-date printed on a balloon. Then, attach the balloon to a card that instructs guests to blow it up so they can see the message in large and legible print.
Scribble your wedding date on a helium balloon or three and pose for a couple's picture which you can then use as an alternative save-the-date.
Print miniature save-the-date cards on slips of paper which you can roll up and stick inside a deflated balloon. Attach it to a card instructing guests to blow it up and "pop" the question.
Create fun balloon illustrations on the side walk with chalk and lie down on the ground so a friend can snap a picture of you two love birds, about to float away on your new journey together.
Take to the skies for a romantic picnic in a hot air balloon and use the opportunity to have your picture taken in the sky – the perfect snapshot for a save-the-date card.
Original images and their credits available on Pinterest