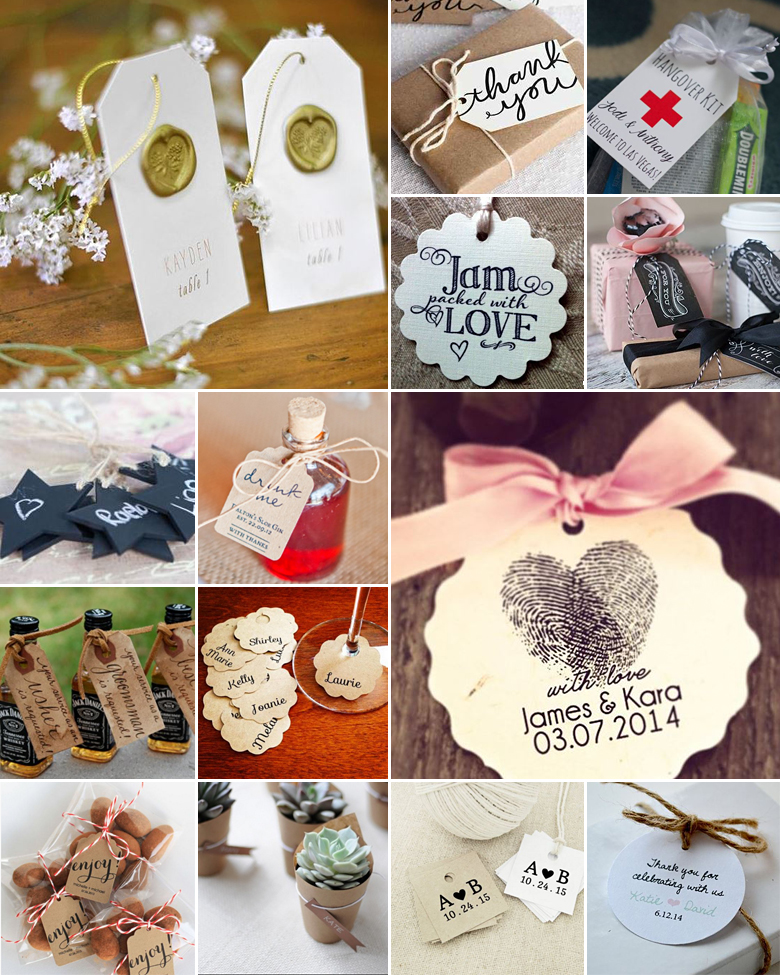 Tags are one of those do-it-all stationery elements and provide a cost-effective way of adding a personal touch to just about anything. A little note around the cutlery, a tag attached to a gift bag, a tiny card attached to the stem of a glass – you name it!
Here are a couple of unique ways to make sure your small tags make a big impression:
Personalise your tags with a monogram, your new Mrs signature, both your fingerprints, or a stylish wax seal.
A tag with a little cut-out window is not only cute – guests can also use it as a frame when taking pictures from afar.
Wooden chalkboard tags are easy to personalise (with a stick of chalk) and beautifully reusable making it a cute little favour.
Instead of a paper tag, use metal or wooden tags that can double as a striking key ring – once again a great guest favour idea!
Add a touch of intrigue with interactive tags – for instance flat folded origami designs with folding instructions.
Consider edible cookie tags! Simply write the guest's name in the dough and punch a hole through (for the string) before baking.
Find interesting ways to tie your tags to the various elements – for instance using a string of beads, cutting slits in the tag to slide it over a straw, etc.
Original images and their credits available on Pinterest