Require Info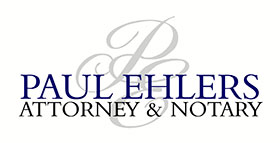 We provide fast and professional services in matrimonial law, wills and
estates, contracts and general civil law.
We strive to make the process of obtaining an Ante nuptial Contract as
easy and uncomplicated as possible. Our experienced notaty will consult
with you regarding the different matrimonial property systems and he
will draft all the necessary documents. Since getting married is a big
step with serious legal and financial consequences we can also assist
you to draw up a will for you and your spouse.
Your time is important to us and we are therefore willing to consult
with you at a time and place which is convenient to you, our notary is
also available after hours and on weekends.
Paul Ehlers Attorneys Reviews
Be the first to submit a review for Paul Ehlers Attorneys.
Submit Review
Complete all fields below to submit a review.