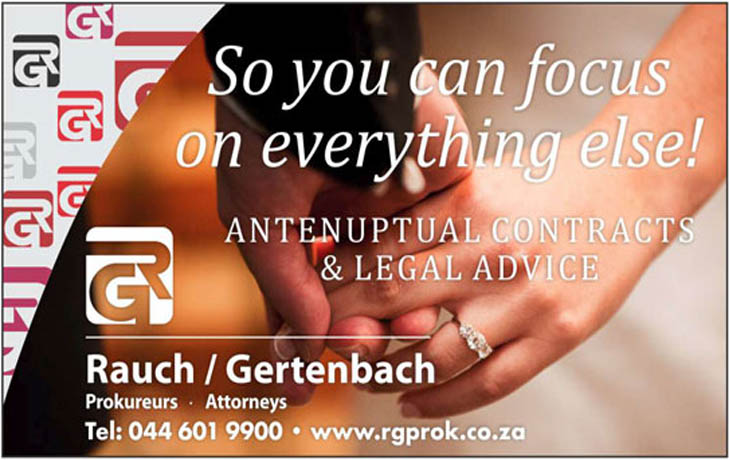 Require Info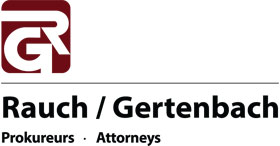 Congratulations to you and your spouse-to-be, for taking the important and life changing step of marriage!
Someone once said that the significance of being in a marital relationship is "to have a witness to your life ....."
Trusted by the community of the Southern Cape since 1919 and now one of the leading firms of Attorneys in the region, Rauch Gertenbach prides itself in its rich history and strong relationships with clients throughout Mossel Bay, George, the Greater Southern Cape and the Karoo.
The firm's longevity has been built around an innate ability to continuously meet and exceed clients' needs and expectations, forging strong relationships built on mutual trust.
Our professional staff will assist you to understand your legal position surrounding this big step in your life and on your way to a financially secure future. We will also explain the different matrimonial systems as well as the consequences of each, including the consequences of not having a matrimonial contract.
Your tailor made ante nuptial agreement will be drafted in English or Afrikaans through a simple process, whereby your risks as a couple, against future events, are minimised.
Should you wish to make use of our services and upon enquiry, the following process will be followed:
we will send you some material and a form that requests from you the information we need to draft your contract in order to have a first draft ready by the time we meet
at the meeting immediate changes can be effected, if any, upon which the contract can be signed in front of a notary
at this point consideration is given to the drafting of a will if required.
Included in the fee, our experts will draft a new Will to reflect the changes in your legal status.
We look forward to welcoming you to our offices and meeting with you!
Rauch / Gertenbach Attorneys Reviews
Be the first to submit a review for Rauch / Gertenbach Attorneys.
Submit Review
Complete all fields below to submit a review.