About Ambrosia Catering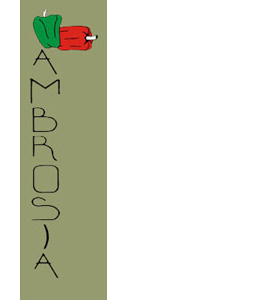 Ambrosia Catering celebrates it's 17th year of fabulous catering, having catered for a vast number of weddings, corporate and private clients.
Our team of professional foodies will make your function a memorable one, allow us to take care of all aspects of your function, including waiter and bar service, hiring, decor and floral arrangements.
Ambrosia Catering is passionate about food and excellent service, we have an array of menus to suite all styles and palates, contact Beatrice MacShane for a detailed quotation to make your function the "talk of the town".
Please visit our website for more fabulous photos and client referrals.
Where to find Ambrosia Catering
Ambrosia Catering Client Reviews
Submit a Review
Kerrie-Lee Brand

I had the wonderful opportunity of meeting Beatrice and her team in 2008, when working on an international project for Symphonia Leadership Development. We signed Ambrosia on to do our catering, staff & decor for one of our VIP events. Her service pre-, post- and during the event was flawless; her food scrumptious and management of her responsibilities of the highest standard. We remained in contact with me utilizing her services for my own company, In Any Event Productions cc, and over the years i am pleased to say her service delivery, quality of food and standard of presentation has continued to impress me, as well as my clients. She is not only very professional, she is a beautiful person, and i love working with her and her team!

Hara and David Luppnow

We just wanted to say a heart-felt thank you for everything you did on our special day!! We felt your services went above and beyond the call of duty, from helping us suss out the venue and logistics before hand, to the excellent staff and service on the day! And of course, the food was incredible! All the guests we have spoken to since the wedding have raved about the food!! Thank you so, so, so much for being such a big part of such an epic weekend, it would not have been the same without everything you did for us!! X X X
---
SUBMIT REVIEW