Require Info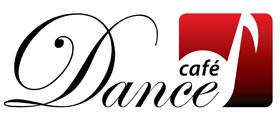 Dance Café choreographs and perfects over 100 wedding dances a year and we have become known as the Premier Wedding dance studio in Johannesburg.
Dance Café has the largest dance offering under one roof. (700 square meters of dance space!)
We have FIVE studios with 12 instructors so that your wedding dance can enjoy a dedicated space for 6 days a week from 10 AM till 10PM!
Dance Café also has a licensed restaurant on the premises so you can enjoy a snack, meal (and if needs be a drink) before during and after your lesson.
Our experienced instructors are trained to help you with all aspects of your memorable dance
Choice of Music
Cutting of Music
Choreography customised for venue and audience 
Retinue dance
Themed choreography
Costume change
Dance Café has the largest possible range of genres available including:
Waltz 
Foxtrot
Tango
Quickstep
Cha -Cha
Mambo
Samba
Rumba
Bolero
West Coast Swing
Eastern Swing
Salsa
Argentine Tango
 Kizomba
Bachata ………….And any other idea that you can imagine!
Dance Cafe Reviews
Be the first to submit a review for Dance Cafe.
Submit Review
Complete all fields below to submit a review.