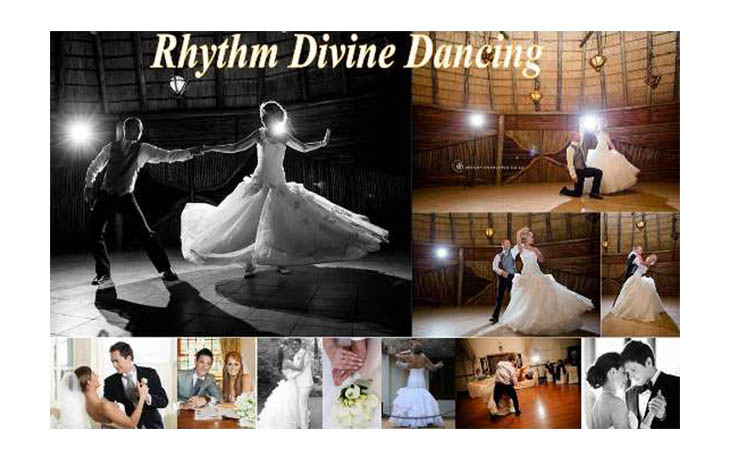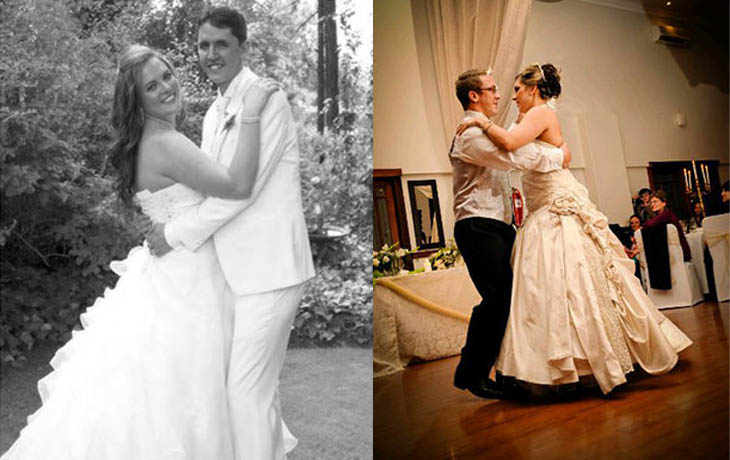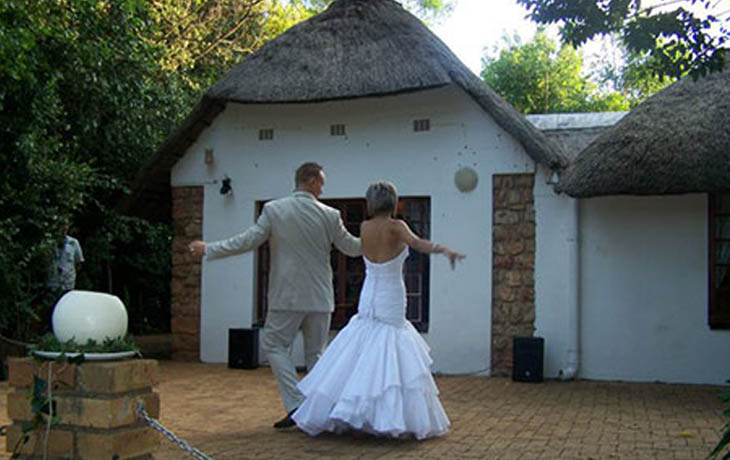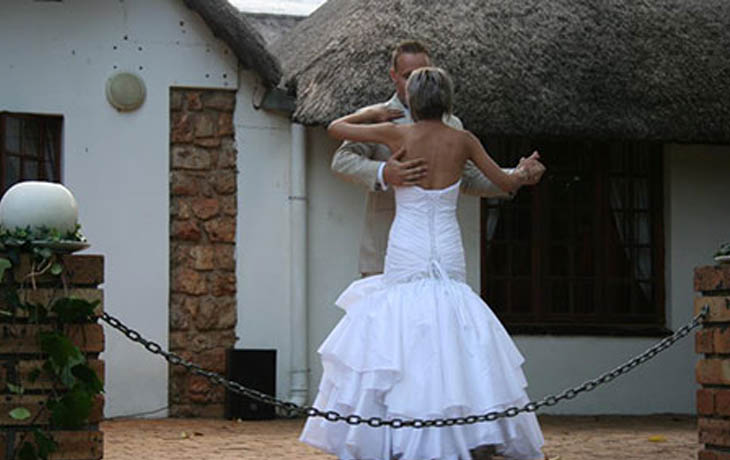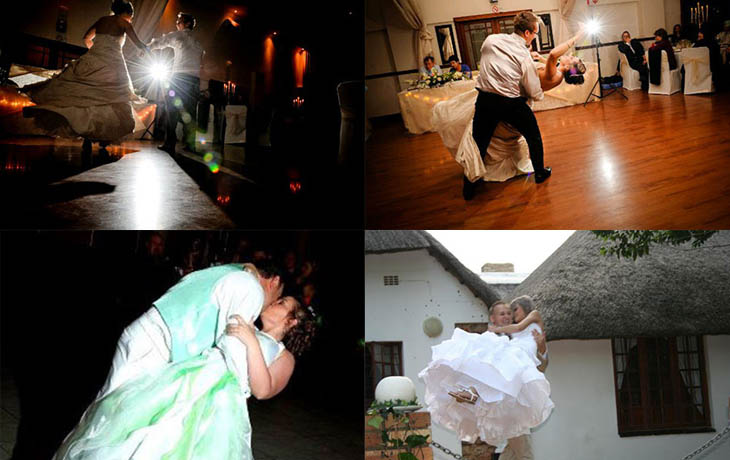 Require Info

You're unique, and so should your first dance as husband and wife be.
Never again will you be able to relive that first moment when you glance into each others' eyes on the dance floor after saying "I Do". Trust Rhythm Divine Dancing to make your Wedding Dance, unforgettable.
We choreograph unique and divine wedding dances to your personal style and preference, taking into account the following aspects:
Size of the dance floor
Wedding dress style & size
Time available before the big day
Previous experience, if any; and most importantly
Your Personalities.
We have the following choreography packages available:
Essential Flair Package:
This package is perfect for the couple that wants something simple, but with an added bit of flair. With a choreographed intro, ending and a highlight, they still have the freedom to fill the remainder of the song with a bit of their own creativity.
Performance Package:
This package is perfect for the couple that would like something a bit more structured, whether simple and elegant or extravagant, uniquely choreographed from start to finish.
All of our packages include the following and can be used with chosen amount of lessons:
Choreography (as chosen package above)
Editing of music and given on CD
Recording of you dancing your choreographed dance, given on DVD
Scheduled free practice sessions
Contact us to book a trial lesson, where we can listen to your chosen song (if you have decided on one), teach you a few basic steps and advise what would be most suitable for you.
Rhythm Divine Reviews
Share your review for Rhythm Divine.
Submit Review
Complete all fields below to submit a review.
Lumé Grobler
★ ★ ★ ★ ★
If you are looking for a dance choreographer for your wedding dance, look no further! Steffie is an amazing instructor and her choreography is fantastic. Our wedding dance was so special thanks to Rhythm Divine Dancing. We will definitely return for some more dance lessons. Steffie makes dancing so much fun 😁
Rika-Mari de Beer
★ ★ ★ ★ ★
We went for lessons at the end of 2016 and got married in January 2017. We worked with the owner Steffie for only 2 weeks and my husband (who doesn't dance) learned in such a short period of time. This studio is so professional and creative with their choreography. When we got to the first lesson the music was ready and we already had a dance mapped out. Learning from Steffie was SO much fun and I would highly recommend Rythm Divine to everyone.
Karlien Mills
★ ★ ★ ★ ★
Steffie really put together the very best dance we could possibly have had. Not only does she give her everything while at the lessons but she does not rest until she is happy, always thinking about what else can make the dance the best it can be.

Steffie is definitely know for going the extra mile. Nothing is too much of an effort for her. Her work is her passion.
Always being honnest and putting everyone at ease, even those with two left feet.

We had such great fun and would never forget the great service we Steffie really created the very best dance we could have possibly had. Not only does she give her everything while at the lessons but she does not rest until she is happy, always thinking about what else can make the dance the best it can be.

Steffie always went the extra mile for us, made the classes easy, we always felt relaxed and surprising us with something small at our last lesson.

We were definitely 100% prepared for our first dance.

I can definitely recommend Rhythm Devine dance studio.
A bride can really appreciate good and smooth service while planning a wedding.
Natasha Krige
★ ★ ★ ★ ★
We met Steffie In October 2011, before our wedding. We heard about their wedding package and also wanted to have a special wedding dance. I think we made their job so difficult as we couldnt decide on 1 song, so they created a whole medley with the 6 songs that we loved... I know, 6!! But it was amazing! They created the best choreography to suit each song. We did from the ramba to the waltz and everything in between. It was an amazing experience to learn all the dances and we blew our guests away with our dance. I would highly recommend this dance studio to make your wedding dance absolutely unforgettable.
Amanda Le Grange
★ ★ ★ ★ ★
Steffie Fourie the owner of Rhythm Divine is a true champion. We've benefited from her creative attitude, tireless work ethic, and willingness to do whatever it takes to make our wedding day dance exceptional.

Steffie was directly responsible for the choreography of our wedding dance as well as our training.
She is incredibly generous with her expertise and guidance.

We recommend Rhythm Divine for any of your dancing needs, if you just want to learn some social dancing skills, or brush up on your current skills, or if you want to learn how to do something more challenging to impress your co-workers or partner, like the Tango, or maybe the Samba and then there is that special occasion like your wedding, I can without a shadow of doubt in my mind say, Rhythm Divine is the place to go.

I also had the privilege to take part in the dance fitness classes. It was both fun and beneficial, highly recommendable and the best part is, it is affordable too.