About Simply Social Dance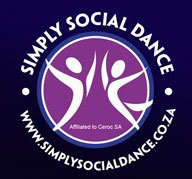 Planning your first dance is a big step and we endeavour to ensure that your special dance is stress free on the day.
Simply Social Dance, affiliated to Ceroc Dance SA is a trendsetting dance Studio offering our first-rate dance classes and exceptional customer service to couples heading down the aisle. We're a business made up of innovators choreographers and forward-thinkers, with the drive and wherewithal to ensure you look amazing on your wedding day.
We have branches in Benoni, Brooklyn, Pretoria East and Centurion
Our packages are as follows:
Satin 6 Hour Wedding - R2400.00
This Ceroc Dance Package is perfect for a quick brush up before the big day. You can spend some quality time together learning fun Ceroc Moves to your favourite song. It's a popular way to build up for the big day together. Rivalling marriage guidance courses on 'learning to make it work together"
Silver 8 Hour Wedding - R2800.00
This wedding package is ideal for the couples that haven't done much dancing together and prefer to take a bit longer and avoid any stress.
Gold 12 Hour Wedding - R2400.00
This is ideal for the couples that want to spend more time in each others arms or just want to enjoy the ride.
Where to find Simply Social Dance
Simply Social Dance Client Reviews
There are currently no reviews for Simply Social Dance.
Have a comment regarding Simply Social Dance? Submit a review using the form above.
---
SUBMIT REVIEW