About Cape DJs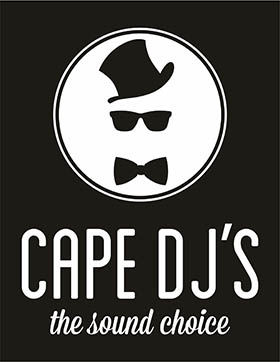 An award winning DJ company that was born from a love of music has proven to be one of the best in the events and wedding industry!
Owned and managed by one of Cape Town's most experienced DJs, Cape DJs has over 20 successful and happy years in the industry. As a result, we have refined the skill of providing a personalised and professional service.
Cape DJ's specialises in a variety of events including, and not limited to: weddings, celebrations, birthdays, corporate function, fashion shows, product launches, outdoor events and so much more.
Cape DJ's is SAMRO (South African Music Rights Organization) and SAMPRA (South African Music Performance Rights Association) licenced and accredited, therefore you can be rest assued there will be no surprise legal issues at your wedding or event when they perform. In addition, Cape DJ's has been awarded the annual ABIA (Africa Bridal Industry Academy) Gold Award three times as the best wedding DJ company in the Western Cape. The ABIA
To ensure a professional service is provided at all times, we at Cape DJ's regularly update our music collection by spanning across all types of music genres and thousands of songs. By doing so, we are able to cater for any age group or function.
From an equipment perspective, the audo and lighting equipment used is state of the art and unobtrusive and ensures quality sound. A colourful lighting display is available on request. ABIA Awards recognise and reward the best wedding suppliers in the bridal industry as voted by bridal couples. All judging is done online, post event and the following categories are measured:
Quality of service
Quality of product
Attitude of staff
Value for Money
Additional services available include:
Professional DJ's
Pre Function Briefing and music selection assistance.
Colourful Lighting options when requested.
Additional Sound Equipment when needed.
Cordless Microphone for speeches.
On-site Backup Equipment
Contactable References
Testimonials
Extensive Industry Experience and assistance