About East Cape DJs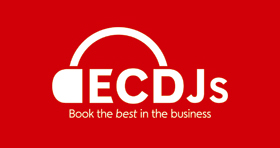 Located in both Grahamstown and Port Alfred, East Cape DJs is a mobile disco company that prides itself on remarkable sound and service.
We do however service the whole of the Eastern Cape including the major centres of Port Elizabeth and East London. We set ourselves apart by taking a more professional approach to event entertainment than other operators, from first contact to the actual function we aim to please.
We are SAMRO registered.
We WILL travel to your function, wherever in the Eastern Cape it is.
We only use top quality professional sound and lighting equipment which is fully tested before each function.
Our DJs are always on time, appropriately dressed and do not drink on the job.
We play music from mp3s, therefore we have a virtually limitless selection of music which can be accessed almost instantaneously. No scratching through a pile of CD's to find that special request.
Most importantly however we play the best music around!!! Our DJs have a thorough knowledge of many different genres of music and can play to crowds of any age or culture. They know how to read a crowd and when to change the music in order to keep the dance floor full.
We cater to many functions of different type or size including weddings, birthday's office parties etc. No function is too big or too small or too specialised for us. Our DJs are experienced professionals with a customer comes first philosophy.
For further information or to make a booking visit our website or contact us.
Where to find East Cape DJs
East Cape DJs Client Reviews
Submit a Review
Kate Pretorius

Thank you so much for your amazing work at the wedding! You were absolutely brilliant, it could not have been a more perfect wedding for me. So thank you for your most important role and doing such a great job!

Geoff Bladen

Many thanks for providing a memorable evening. I thought it was fantastic and for an old, non-musical geyser that is high praise.

Nikki Grundlingh

We had the most FUN wedding ever and thank you so much for everything!

Vuvu Gogwana

Hope you had a good drive back home. I'm getting lots of complements on the music – great selection

Menso and Lorna Kwint

It is now almost a month since our wedding and Lorns and I just wanted to drop you a mail to say thank you very much for Dj'ing fo us. Many guys have said to us that our wedding was one of the best that they've been to and that it was truly a good party. Now, guys probably say that as a matter of course, of course. But we really loved it!

The vibe, the feel, the atmosphere! We really think that you did an absolutely great job! Guys were stiff from dancing the next day. You played all the songs we requested before the night and kept the mood going brilliantly! The walk-in song and the first-dance song were perfect.

Thank you very, very much! If we ever have mates thinking about doing the deed anywhere close to Grahamstown in the future we will definitely recommend you. Also, thanks for staying on an extra 2 hours and chatting with us at the end of the evening. Your contribution to our night made it that much more special!

Caro le Roux

WOW, Thank you so much, it's awesome to see some pic's of the party.

Thank you so much for being so fabulous and making my day extra special. We enjoyed every moment and everyone raved about the music.

Zinzi and Matt Kellen

Thank you so much for your excellent DJ skills at my wedding, everyone was happy and appreciated the great music. Thank you for providing a professional service, I will definitely recommend you to others.

Xenia Botes

Just once again, Thank you so much for last night, I think the kids had a night worth remembering and it was all a huge success thanks to your services.

Yolandi Pretorius

Just wanted to say thank you again for the awesome music you played at our wedding!!! Wow – what a party! Got so many compliments – well done!

Naomi Richardson

Many thanks for a very successful evening on Friday night. We had loads of fun and the music was great. Thank you for being so patient with us both.

Marriaan van der Merwe

What memories! It was the greatest party I have had in years. Awesome!

Wendy Marthinus

Thank you – the music was great and everyone had a great time.

Janet and Wayne Viljoen

I heard about East Cape DJs through 'word of mouth', and contacted them. From the first email they were the epitome of professionalism, in their description of services offered, pricing structure, to arrangements for the day itself. We had 2 short meetings prior to the day, and each time the DJ emphasised his philosophy: it was OUR day, therefore what we wanted was paramount. On the wedding day, the DJ was at the venue twice during the day to ensure everything was ready in good time. His equipment was faultless, and suited the venue perfectly: he had done his homework!

As we had indicated beforehand we had a wide range of ages among our guests, and the DJ had every single one of them on the dancefloor: not once or twice, but most of the evening! His music selection was intelligent, varied, lively, but most of all: it fitted. We would recommend East Cape DJs for any function of this nature, as we feel that the DJs presence and skill added an immense value to our special day and the party that followed!

Thanks again, we really mean the above, we commented a hundred times to each other on honeymoon that you'd been brilliant :) - you even had Wayne's dad on his crutch on the dancefloor!

Stacey van Wyk

You did a great job, from the moment the reception started till the very end people were dancing and had a great time. Everyone at the wedding loved the music that was played.

Linda Midgley

You were a great addition to the evening and really helped set the tone. You struck exactly the right balance between offering suggestions about the music and allowing us to decide for ourselves. Even our guests' widely different music tastes were no problem as you had everything on hand.

Thanks again for a great evening!

Ben Cobbing

Kate and I were very happy with the services of East Cape DJs at our wedding. The DJ was on top of his game with the music supplied and a good time was had by all. I would certainly recommend them for your function.
---
SUBMIT REVIEW