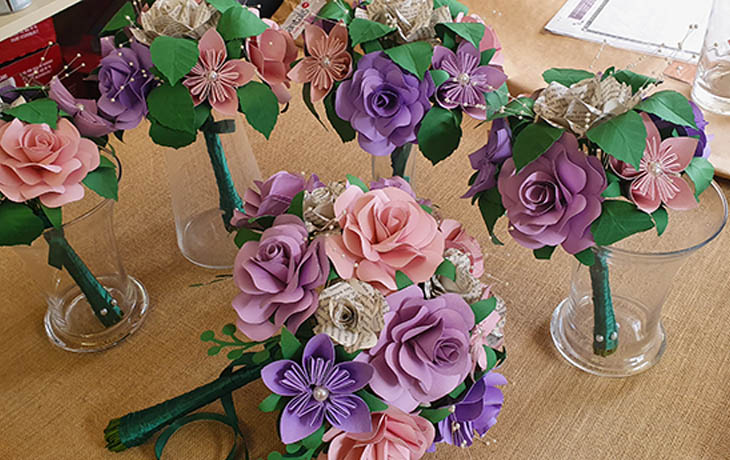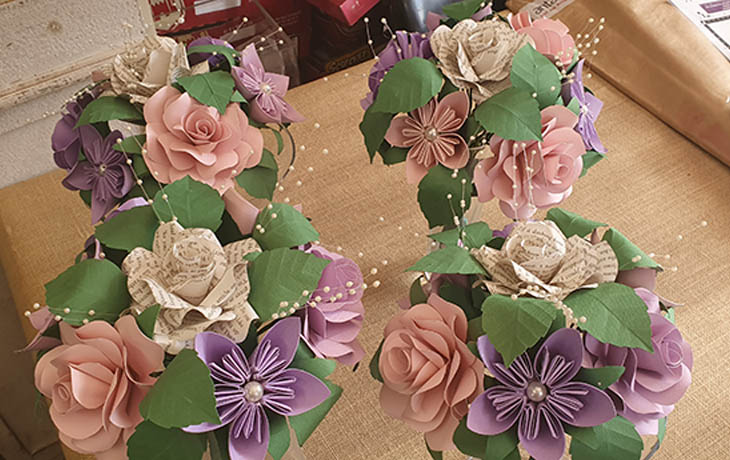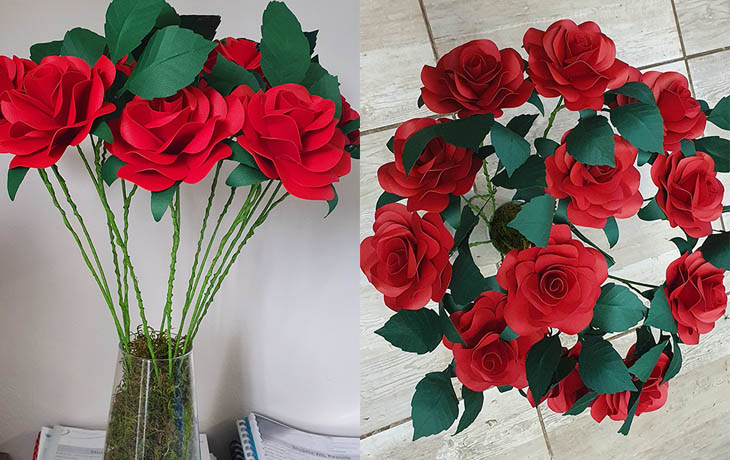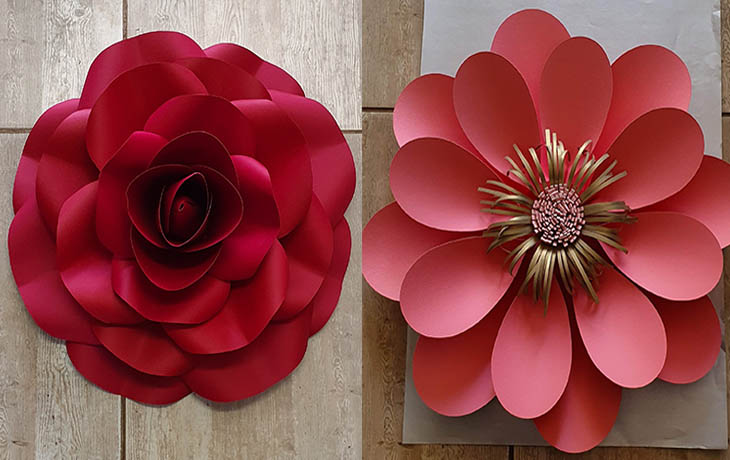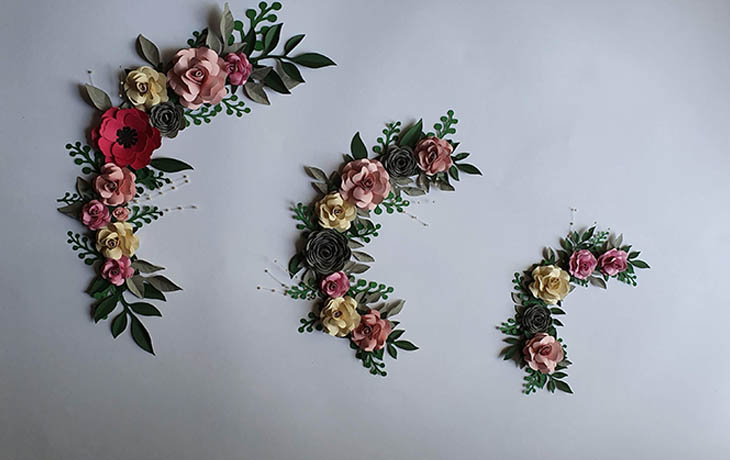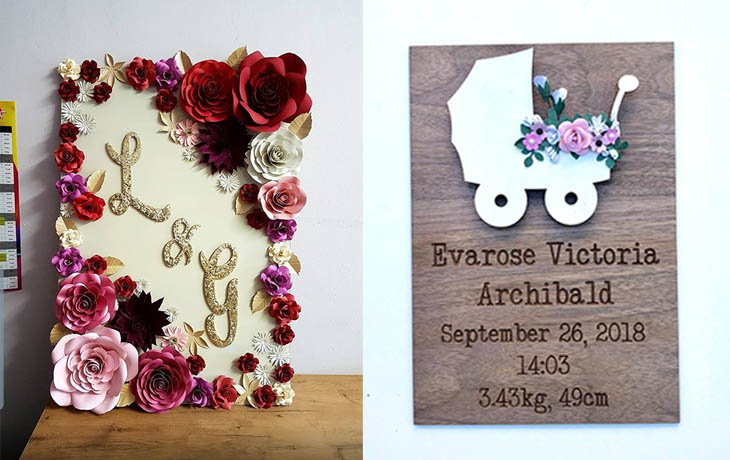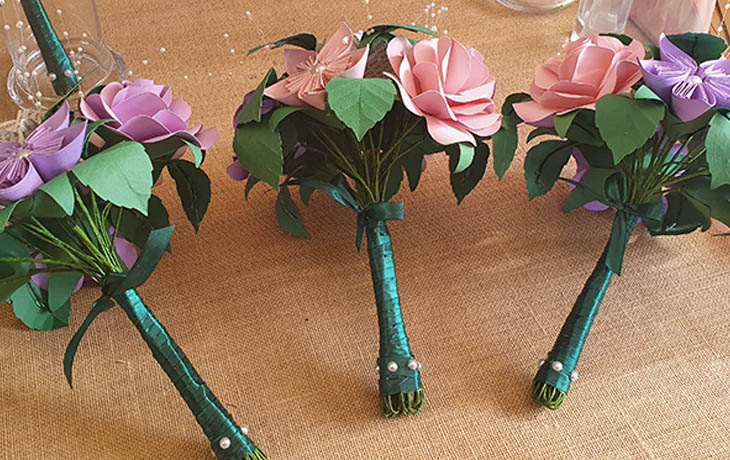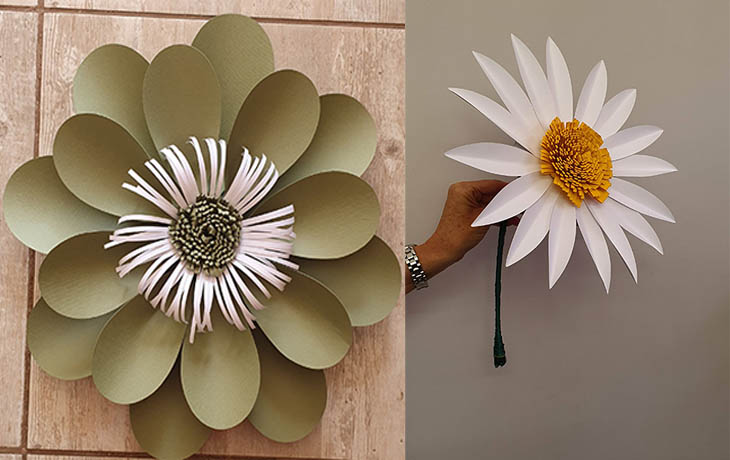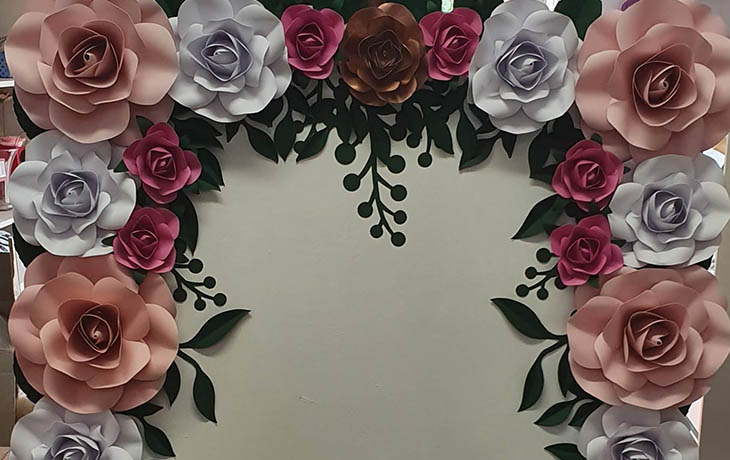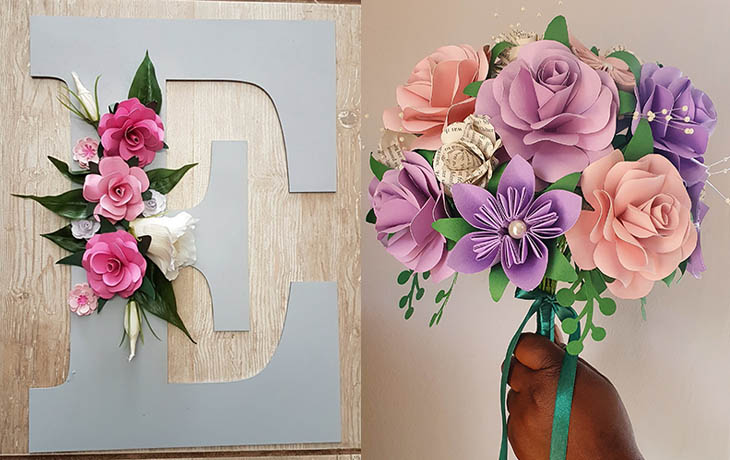 Require Info
An artist and avid scrapbooker.  A sugarcraft perfectionist and pergomano expert. This description fits us, Fiona Rowe and my best friend Molly Jeffrey.  
We combined our skills to bring you the most beautiful handmade flowers and embellishments. We armed ourselves with the best punches, cutters, paper, buttons, paints, chalks, etc and started to make flowers.
We were approached by a rep who loved our flowers and got our first orders.  Six years later and we eat, sleep, dream, cook, clean, flowers.  
Our range now includes paper flowers, giant flowers, organza flowers and roses, silk ribbon roses, crepe and tissue paper flowers, leaves and embellishments.  Yes, we even made a bridal bouquet out of newspaper kusudama flowers and spiral roses.
We will make all your wedding flowers including
Bouquets
Corsages
Boutonnieres
Table setting
Giant paper flowers for murials
Butterflies and Dragonflies
We make flowers in any size and any colour. All our flowers are handmade. Details are hand painted in and much love and care goes to each and every design.  
We will give you, each and every time, a product that you could proudly display on your wedding day,  in your scrapbooking or on your cards.  
You can also use them on your picture frames, sunhats and notice boards.
Please allow us to make you a bouquet of wedding flowers for that special day.  
The Flower Factory Reviews
Be the first to submit a review for The Flower Factory.
Submit Review
Complete all fields below to submit a review.