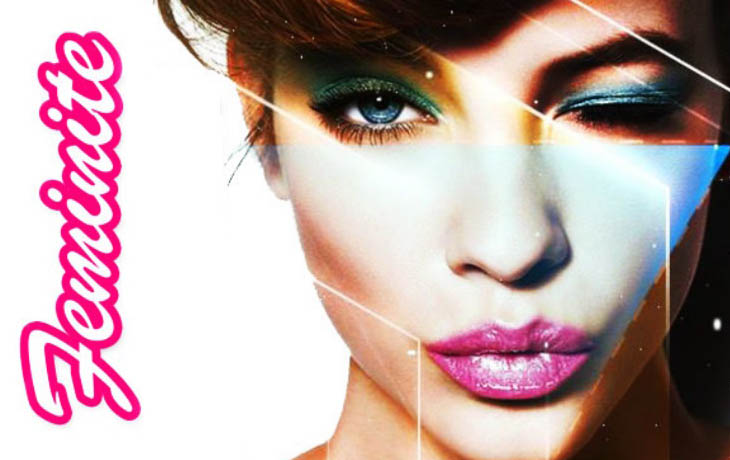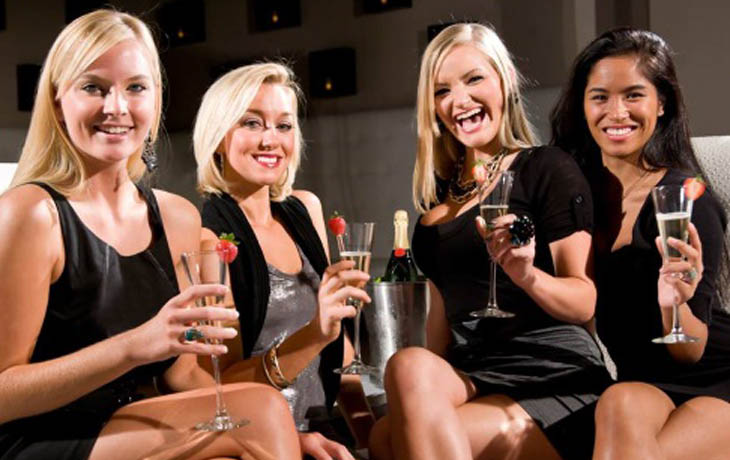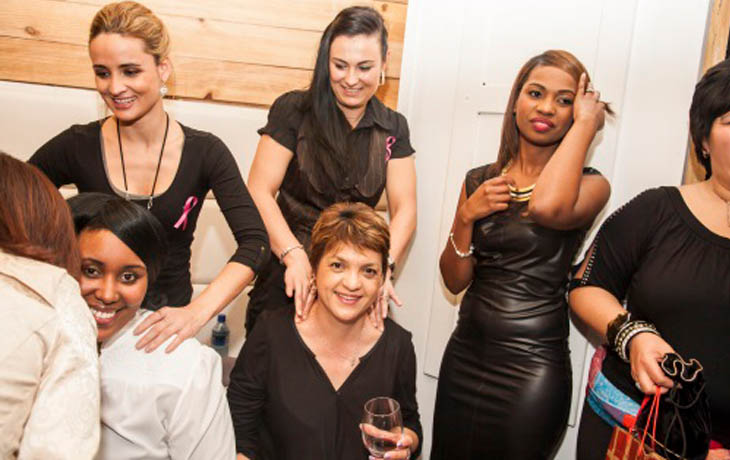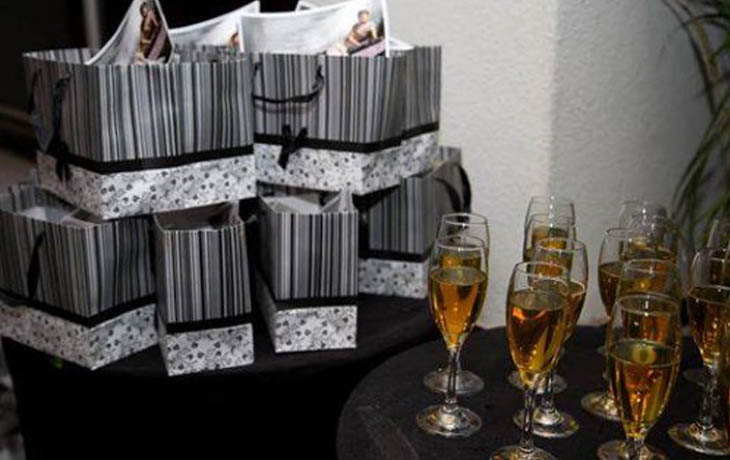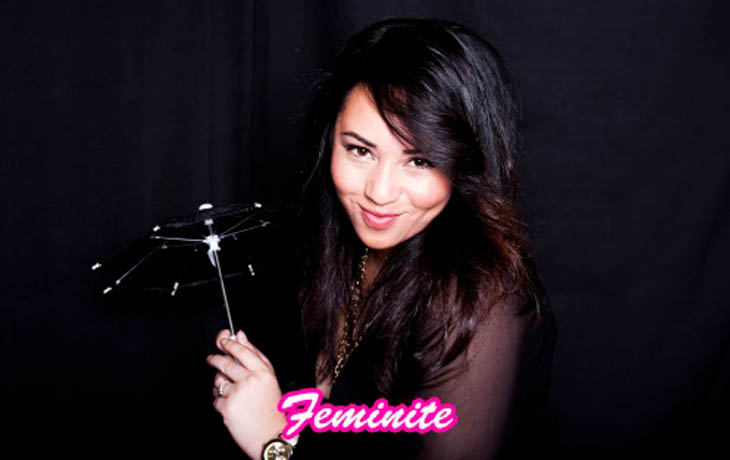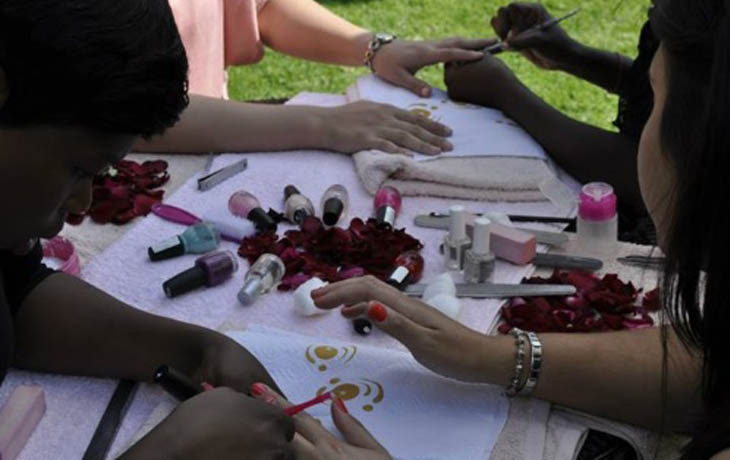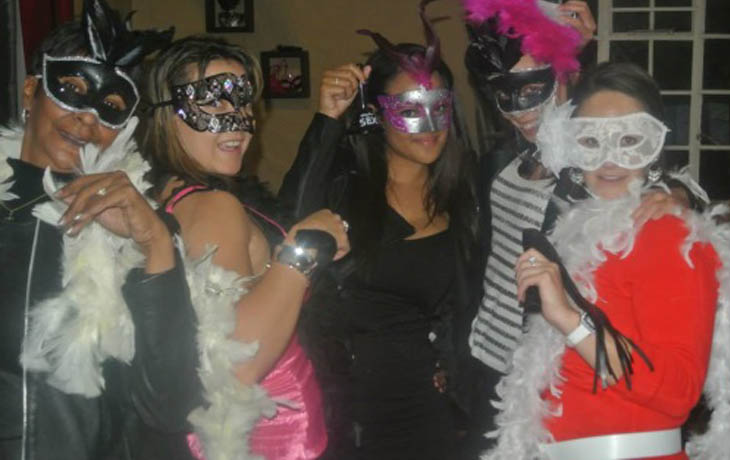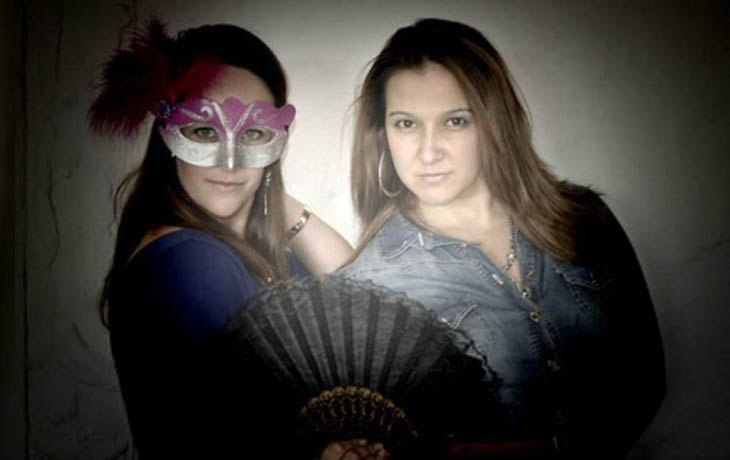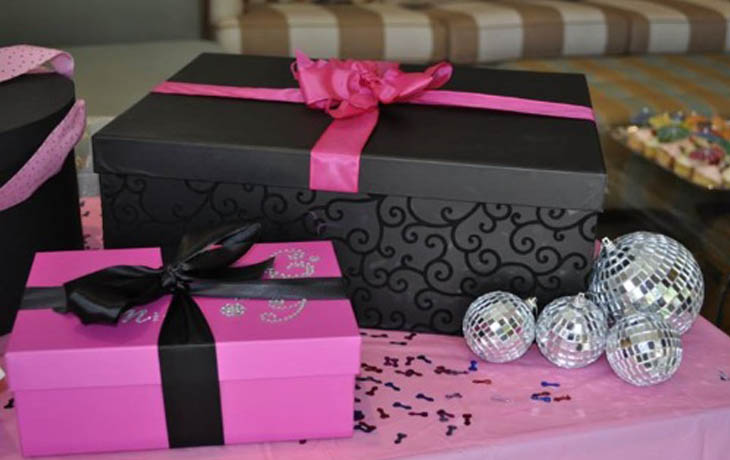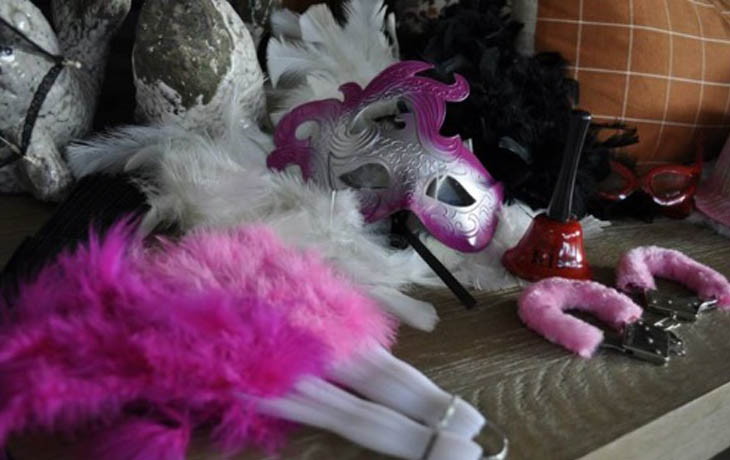 Require Info
Inspired by a talented and confident group of ladies, who love the concept of empowering woman. Our Team are dedicated to supplying your every desire for all your functions needs.
Let us prepare your hassle free event, allowing you the confidence of the ultimate experience leaving your guests amazed and enthralled.
With our variety of packages you will be spoilt for choice. Our group of professionals will plan your function from start to finish, while you relax and enjoy the function with your guests.
No event is too small or too great, as we customise our packages according to our client's needs and budgets!!!
There is always a reason to celebrate!
Whether you need to host a classy bachelorette, throw the ultimate birthday bash or have a long-overdue catch-up session with the girls, Feminite Parties is your answer.
We can turn any occasion into an event to remember.Send us your budget and your package requirements and we'll come up with a plan that is sure to wow your guests.For a function with flair, contact Feminite Parties today! 
FEMINITE…. INDULGE YOUR INNER GODDESS
 
Feminite Reviews
Share your review for Feminite.
Submit Review
Complete all fields below to submit a review.
Ruwa
★ ★ ★ ★ ★
It was such a pleasure working with Leigh-Ann and having her organize our bachelorette party. Trying to plan the party from a different country was so stressful but Leigh-Ann made sure everything went smoothly. She responded promptly to all my queries despite the time difference and made sure I was kept in the loop about everything. Most importantly, Leigh-Ann took on a bigger role than I expected by coordinating the venue and catering on my behalf. Beyond being organized and efficient, Leigh-Ann knows how to throw a hot bachelorette party and keep the ladies entertained! The party was a huge success and the bride was so surprised and pleased with the whole thing. I truly recommend Feminite Events for all your fun ladies nights; they really do go above and beyond to accommodate all your needs! I'm so grateful. Definitely a 10/10!
Gerda Bouwer
★ ★ ★ ★ ★
Dear Leigh-Ann,

I would like to thank you so much for your services and the professional way in which you hosted the evening's event. All the ladies really enjoyed the games, especially the "suck and blow" game, they had a lot of fun. I also appreciated the manner in which you handled the Aphrodite part of the bachelorette. Everyone said it was very tastefully done and no one felt uncomfortable – you completely understood the brief. The feedback I received was that it was one of the best bachelorette parties the ladies have been to. I would definitely recommend your services to anyone wanting to host a Girl's Night or Bachelorette Party!
Eniel
★ ★ ★ ★ ★
Hi Leigh-Ann
Thanks again for the great evening you put together for Estie's birthday. They enjoyed it thoroughly.

I found Feminite on the Internet and was immediately grabbed by their vibrant and funky website. I immediately sent Leigh-Ann an email enquiring about their packages. I wanted to do something special for my wife's 40th. The response arrived within a couple of hours and this was the excellent customer experience that I received from start to finish. Leigh-Ann kept me up to date every step of the way whilst planning and finalising the "Air Goddess Experience". Same can be said about the actual evening. A ladies night they will never forget! Thanks for making my wife's 40th such a memorable experience.


Tarisha
★ ★ ★ ★ ★
Planning a wedding is a challenge but ensuring that it runs smoothly is the most daunting part of it all. Entrusting an events company to coordinate your wedding places great responsibility on them. Feminite Events fulfilled more than just this responsibility for our wedding.

The wedding ran seamlessly with very efficient services of Leigh-Ann.. she was brilliant to deal with. Leigh-Ann is the friendliest, most helpful, supportive and professional co-ordinator.

She knows the industry inside out and that's exactly what we were looking for, for our big day.

Leigh-Ann and her team always go the extra mile, from setting up, to being the after-hours photographer on the dancefloor, to packing down.. and even a special pamper session for the bride!. There was no task that Feminite Events could not handle to ensure that we had the dream wedding we had hoped for..

They were definitely partners in our wedding and we honestly cannot thank Leigh-Ann and team enough for their assistance on, and leading up to, our big day! Leigh-Ann is a legend!!! and I would not hesitate to use them again for other major events!

Thank you Feminite Events for your WOW service! Your company is highly recommended
LELANI
★ ★ ★ ★ ★
A very special friend is getting married soon and at the last minute we decided to have a pamper party for both groom & bride to be. The thought was challenging as we decided to combine the "traditional last night of freedom" parties with a pamper session. As I sat down to start planning it dawned on me that this might be a lot more complicated than what I anticipated... guys, girls... young, old... what's going to entertain who..??
I turned to Google and found the Feminite website. From the 1st enquiry, I sent online, Leigh-Ann was there.. She was like a fairy with special magical powers! Of which the most important was that she made me relax and from the word go she took charge. The party was a huge success even though it only took a couple of phone calls and some emails.. no effort from my side whatsoever!
She organised an awesome spa session for the mixed group at Beauty Box in Northcliff. I honestly know I couldn't have pulled of the pamper session without her planning and coordinating. Every one (especially the guys) enjoyed it thoroughly. Everything was well planned, the staff at Beauty Box are very friendly and helpful. Awesome spot for a party! And Leigh-Ann is a blessing!! I'll definitely make use of Feminite for future party planning services!!
FERONA NAICKER
★ ★ ★ ★ ★
Second time round, and always extremely happy with the service....
I want to Thank you from the bottom of my heart for the Extraordinary service that I got from you for my 50 Shades event. The success of our event could not have occurred without your help. The day was a tremendous success and the feedback I have received is that a fun time was had by all.
Many thanks for all your assistance with the organisation of this event. I don't know how we would have managed without your help.

It was really very generous of you to allow us the use of your house to host the Party. A Big Thank you for that. I really appreciate your kindness. When I walked into your house everything looked amazing
A big thank you for arranging the wonderful array of themed decorations for our 50 Shades Darker Party. . Your incredible creativity enabled and helped create the special event that will be etched into all our hearts for a long time to come ….And your place is stunning.

You handled everything in a very professional manner yet at the same time you were so warm and accommodating to my every request. Once Again you have proved that my decision to use your services was the best decision ever.

The Entertainment that was planned was thoroughly enjoyed by each and every lady that was present. An absolutely fantastic two hours of entertainment- they were brilliant. They were fantastic and did a great job and I would like you to pass on my thanks to them as well.

The photographer did an excellent job capturing our entertaining afternoon and the pictures are really beautiful. Thank you for choosing her to capture our memorable afternoon.

Your games were very well planned and certainly had us having so much of fun and Thank you for stunning prizes that you so kindly gave to all the winners. I am sure that they had a very exciting , sensational and enlightening night with their partners , Thanks to you.

Your demonstration of all the items was really very Educational and informative and the ladies appreciated the knowledge that they had gained that night. I was really very thrilled to see them so relaxed and enthusiastic to try out some of your products that you were selling.

A heartfelt Thanks to you for my beautiful gift. I know that I am going to have lots of fun with it.

You have my heartfelt appreciation for all you have done

I would Definitely recommend you to family and friends. Your services are brilliant.

I hope to have the opportunity of working with you again and look forward to seeing you soon


On behalf of all the ladies that were there on Saturday, 20 May, I would like to say a BIG THANK YOU.

Chanell Moodley
★ ★ ★ ★ ★
It was such a pleasure having Leigh-Ann coordinate my sisters bachelorette!
She made the planning and organizing so easy for me. She was so attentive and accommodating to all my requirements and needs for the night.
The night ran so smoothly and it's was a truly an unforgettable night, enjoyed by all!
Shaista Lowton
★ ★ ★ ★ ★
If we could give 10 stars, we would!!! Simply because expectations of the bachelorette have been exceeded and if you are looking for genuine service with a smile, professionalism,excellence and loads of fun, Feminite is this company to use :-)
I will recommend anytime to friends and family and will most definitely be using their services in future.
Thank you Leigh-Ann and team. You made it an unforgettable experience, not just for the bride but for all of us there.
Regards
Shaista
Shirley Kotane
★ ★ ★ ★ ★
From the first day I spoke to Leigh Ann she maintained absolute professionalism. It has been such a pleasure to work with her. Leigh Ann has the ability to read your personality and ensure all that is in one's mind comes to life and exceeds one's expectations. I must say on the day of the event we were a very chaotic group! Excited like little girls but she was patient with us and managed it all well. The experience was absolutely one for the books. Thank you Leigh Ann we will definitely be coming for more!! :) :)
Berneche Hawkins
★ ★ ★ ★ ★
I just wanted to say a HUGE thank you, Feminite Events made, not only the Kitchen Tea, but also my best friend's bachelorette Party a massive success. The Kitchen Tea Venue was ideal as it was beautiful and private. I will recommend it to anyone. And the photo Booth was a hit!!
The Burlesque Dancer at the bachelorette was absolutely amazing, all the girls were blown away with her!
I also want to say a special thanks to Leigh-Ann - she went out of her way to assist me and was always available if i needed to get hold of her - she just made it all so easy! A Good time was had by all, especially the Bride-To-Be !!! Will highly recommend Feminite Services to others.
Carmen Gunkel
★ ★ ★ ★ ★
Dear Leigh Ann,
Thank you so much for Saturday night!
Not only did you pull through for us at such late notice, you made sure the evening turned out to be a spectacular one!
The ladies had a ball of a time! Tersha got the double V.IP treatment from the moment she walked through the door to the second she got home. We are still talking about this EPIC bachelorette party 2 days later! The photobooth was such a special touch! We've got such great pics to remind us of a night no one will soon forget. Thank you so much for all the effort you put into planning this party.
Feminite is amazing!
Lots of kisses
Odette De Beer
★ ★ ★ ★ ★
I would like to thank you and your team from Feminite Events for making Lizelle's bridal shower a very special and memorable event. All the ladies commented on how they enjoyed the pamper treatments and games - and how well it fit in to the overall shower. Your team members were able to entertain the entire crowd which ranged from 25 years old to a 72 year old ! I recon it was money well spent, and I will recommend you and your team to anyone
Sadiyah
★ ★ ★ ★ ★
Just wanted to drop you a message to say thanks for a really fun time at Chandeni's bridal shower. The girls all enjoyed themselves and you and Nadine were very professional and made us all feel comfortable. I most enjoyed that it turned out to be good, clean fun bridal shower and we all had a brilliant time. I would definitely make use of your services for any future events I might host, and will definitely recommend you to others.
Thank you for a party with a difference!
Kim Ratcliffe
★ ★ ★ ★ ★
Feminite Events was such a huge help in every aspect. Organising can be such a stressful job. But Thanks to Leigh-Ann and her team we all had such a wonderful time! Especially the bride to be who couldn't stop raving about what a great time she had and how much her friends spoiled her with gift provided by Feminite as well as the indulgent Goody Bags. Feminite took so much pressure off me on the day so I could just relax and enjoy myself. Even when we were running late, Leigh-Ann was happy to accommodate us. I couldn't be happier with the service and friendliness
Chandeni Soma
★ ★ ★ ★ ★
Thank-you so much for the best bachelorette ever! I really had a spectacular time, Was so spoilt with all the lovely gifts, had the best time with the burlesque dancer routine , so sweet and friendly , great job breaking the ice, and getting everyone up and moving.
Eustacia
★ ★ ★ ★ ★
I loved everything! I was so excited I felt like could jump out of my skin lol !
Leigh-Ann thought it was so funny .... You know that feeling with you happy and you don't know what to do!
I think it's a beautiful concept to get a professional in the field to come and entertain you, give you a dance lesson and bring good to buy that you wouldn't necessarily go out and buy normally. Items were well priced. The experience wouldn't be the same if unattractive ppl came out, The ladies were Pretty and sexy and friendly. It's their personalities that also make all the difference :)
Reshma
★ ★ ★ ★ ★
Thank you Leigh Ann for assisting me in the crazy venture of a "Mafia Themed High Tea Bridal Shower". It was absolutely amazing and a great success. Feminite were perfect hosts. I highly recommend them for any event organisation. Leigh Ann really went out of her way to see that the vision that I had in mind was executed, from the decor, to the photo booth to the games. She went above and beyond and it was a truly spectacular event. Thank you for the time and effort J
Lauren
★ ★ ★ ★ ★
Hi Leigh-Ann
Thanks so much for organizing Saturday.
Sonja's bachelorette was absolutely amazing and everyone had so much fun.
The Aphrodite party was super informative and I think everyone ordered lots of naughty goodies for themselves and the bride.
Tim our waiter was very Yummy. He was always running round and bringing rounds of shooters for everyone. Despite the fact that it was pouring with rain and freezing cold he was so friendly and happily chatted with everyone.
Burlesque dancer Sapphire was divine. She was so easy going and we all learnt a few sexy moves to try on our partners later
Everyone has msged and said they had a fantastic time and I'm sure a few people will contact you in the future.
Thanks again for all your help in planning this.
                               
Kind Regards
Lauren Lowry
Rachelle Schultz
★ ★ ★ ★ ★
This was a amazing bachelorette Party, the Bride to be said it was the best party ever. Thank you Feminite for making things more relaxed and enjoyable, we all had loads of fun, I have not laughed so much in a very long time.
Ferona
★ ★ ★ ★ ★
Thank you for an absoulety amazing afternoon (23 May 2015). Leigh Ann you are Simply the Best.
Your kind assistance is valued. You ensured that our Ladies afternoon was exactly what I wanted. You went out of your way to ensure that all our needs were met. Each and every lady had an afternoon to be remembered and cherished. We will certainly come back to you to plan our next function. Your efficiency and professionalism in planning the function is greatly appreciated.
Thanks to Mum and Verona for all your hard work on that day. We love you guys. Can't wait for our next get together soooon.
xxxx Ferona
Bernadine Gungiah
★ ★ ★ ★ ★
Thank you for organising the Aphrodite Party, Many guests enjoyed the programme and fun game. The Atmosphere was electric and will use you again. The photographer's Pics came out great.
Overall a fun filled evening and great organisation.
Thanks again.
Zarina
★ ★ ★ ★ ★
Thank you Leigh Ann for making me a "proud" South African , by rendering a competent, reliable and honourable service delivery!
I was scratchy as to how to make my friend's 50th special for her .... I had in my mind what I wanted , and you were able to connect with me, as we explored , and you realised my vision for me... , once you knew what I was looking for, as in a country theme, It was heartening as to how you found a Barn Line Dancer for me .
We, nine ladies truly enjoyed the music & the easy going fun dances... Most of all, you made the effort to make the request happen and did not close your mind to the possibilities of my request.
I would highly recommend you for exploring the requests of your clientelle.
Regards. Zarina & The SEE LADIES
Sane
★ ★ ★ ★ ★
What an awesome night we had!
Thank you so much to Leigh-Ann and her team for her efficiency, and planning such and amazing evening for our beautiful blushing bride Suhana. Everything from Decor to our guilty pleasure the "Bare Butt Butlers" made the evening one which we will all remember.
I would most definitely recommend Feminite because all you literally have to do is SHOW UP and HAVE A BLAST! Thank you again Leigh-Ann, we couldn't have done it without you !!!
With lots of Looney Love.... Sane:)