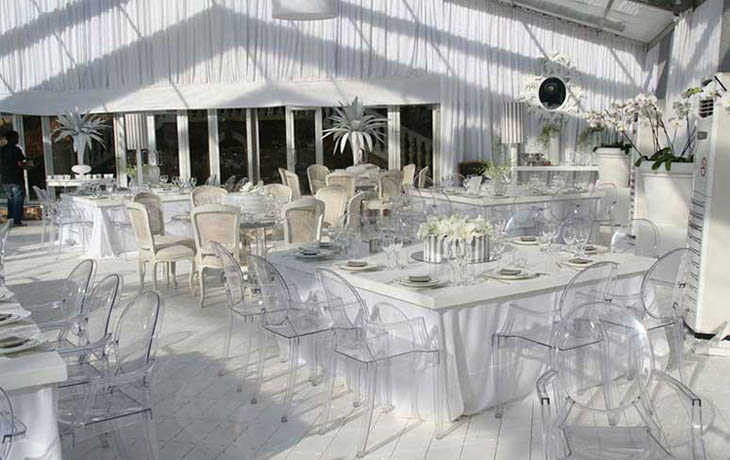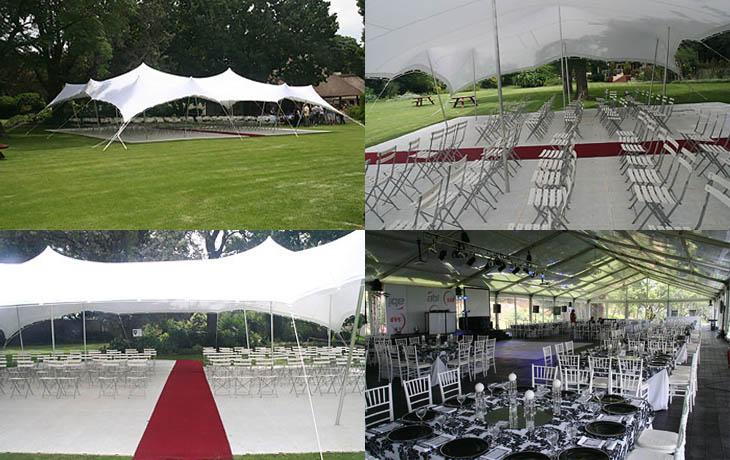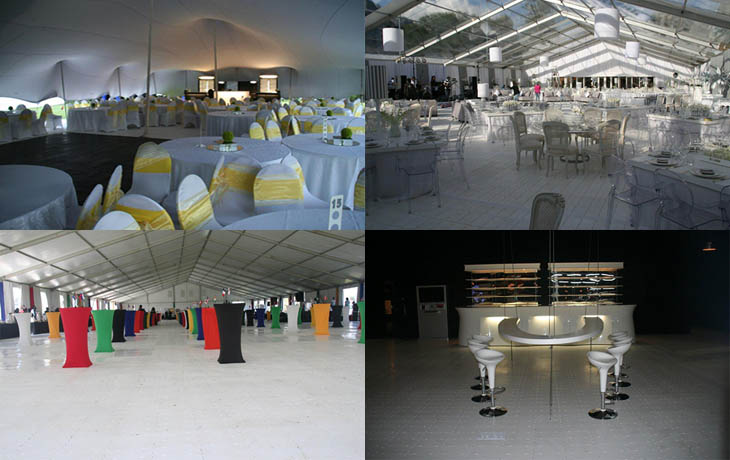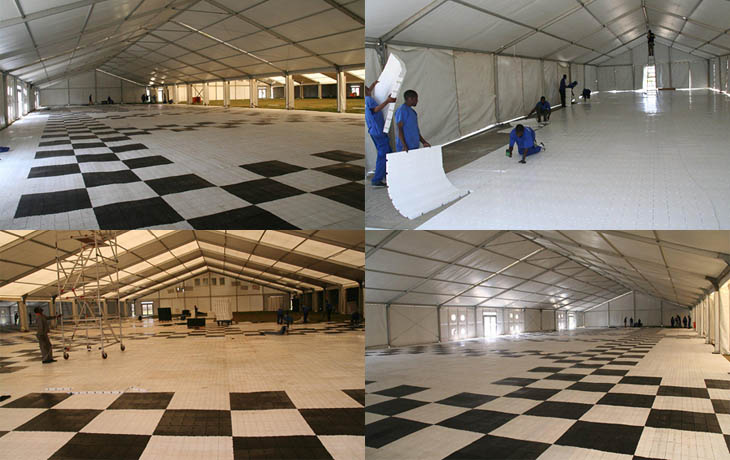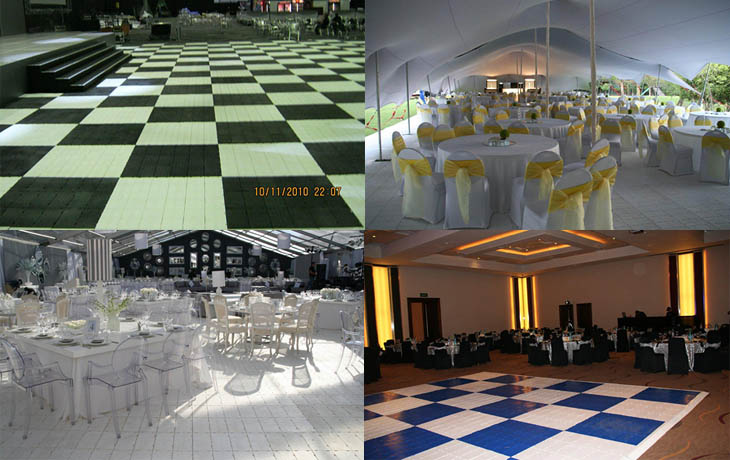 Require Info
The Portable Floor is suitable to be used over mud, tar, paving, grass, cobble stone and many other surfaces. The entire floor is elevated off the ground that allows for possible rain water to run under the floor while keep your guests dry. In addition, the Portable Floor offers wire & cable management. All wiring runs underneath the floor, so none of your guests will trip over any type of cabling. All the plug points are level with the floor.

The purpose of a Portable Floor: To provide a solid floor on a temporary basis. Portable Floors are suitable to be used as walkways for brides, tent flooring, event flooring as well as grass protection. We offer a range of 18 x different colour combination, white being the most popular. Two options exists high gloss or matt finish. All flooring is available with flame retardancy certificates.
Portable Floors Reviews
Be the first to submit a review for Portable Floors.
Submit Review
Complete all fields below to submit a review.