About Stephanies Tents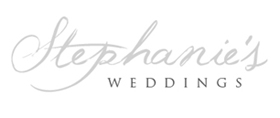 Stretch tents and Bedouin Tents are great for outdoor events where shade and elegance is required, as well as easy accessibility from your wedding reception hall. These tents protect you from weather conditions that can spoil the perfect wedding day. The tents also create a lovely feel in a wedding without giving the feeling of being indoors. With quick set up and removal, bedouin tents can be erected practically anywhere.
Stretch tents require minimal décor and have a great free standing look to them. We also include lighting for all tents if you wish. We have a range of tent sizes and colors for any occasion, whether it is a wedding reception, wine and dine dinner or even a lovely entertainment area.
Where to find Stephanies Tents
Stephanies Tents Client Reviews
There are currently no reviews for Stephanies Tents.
Have a comment regarding Stephanies Tents? Submit a review using the form above.
---
SUBMIT REVIEW