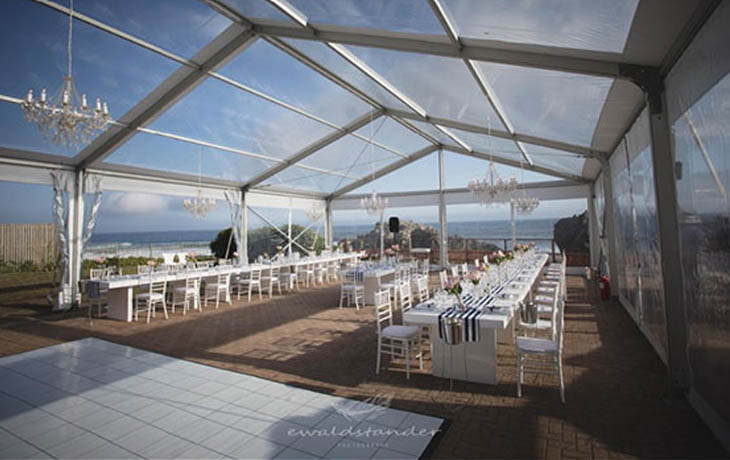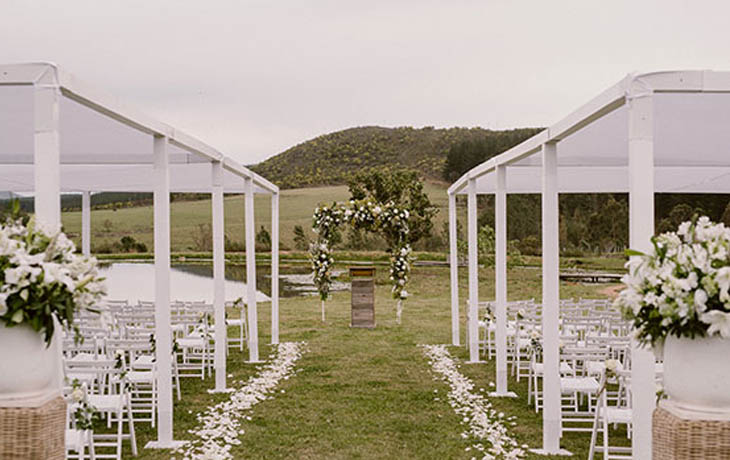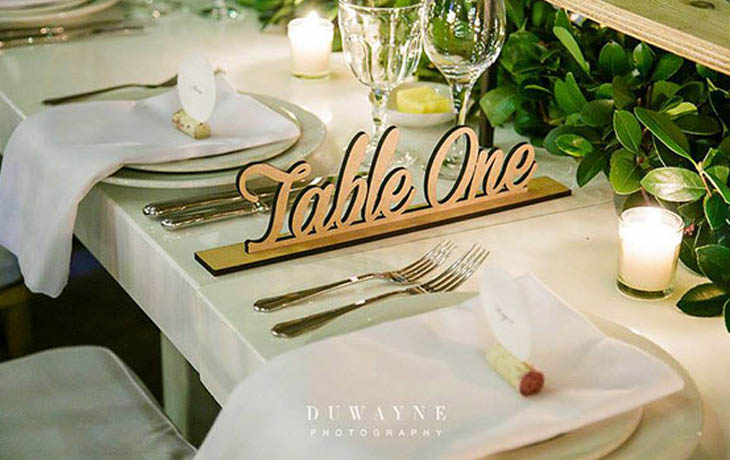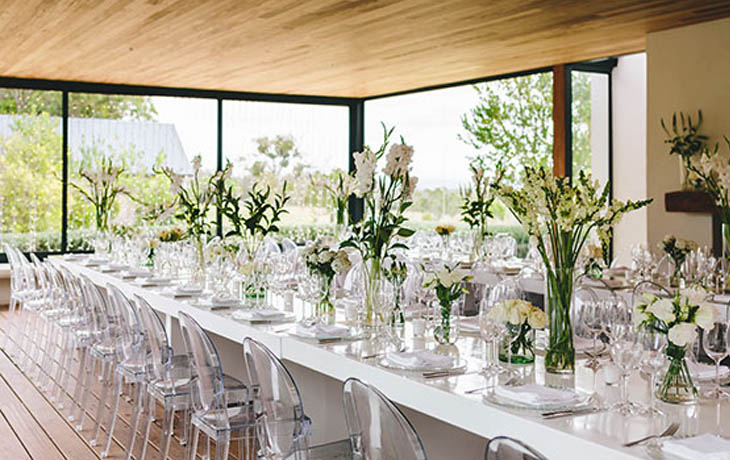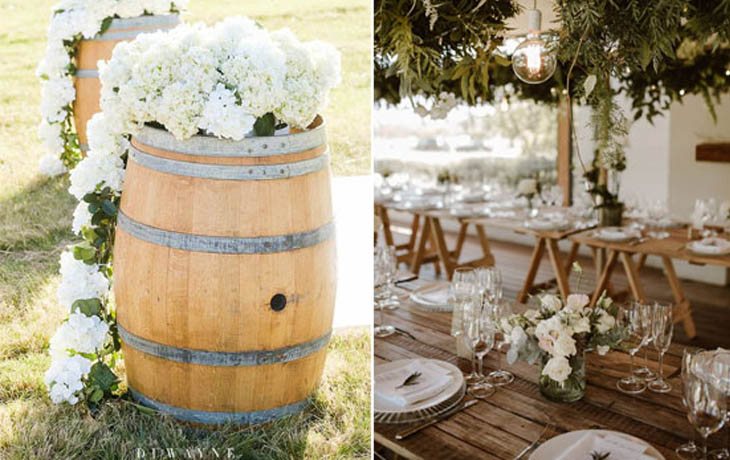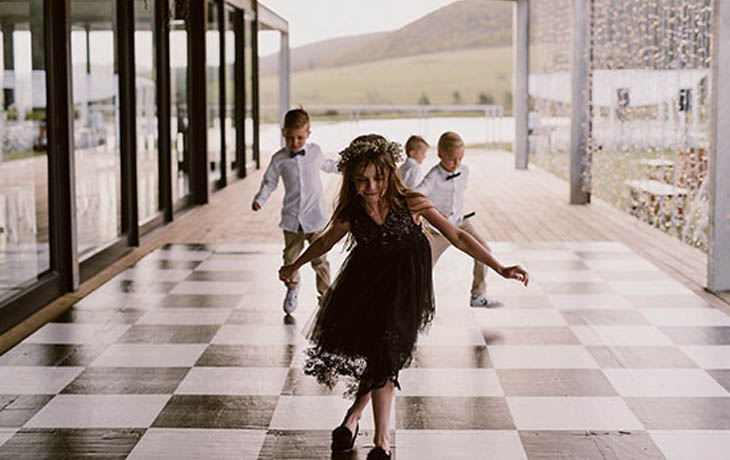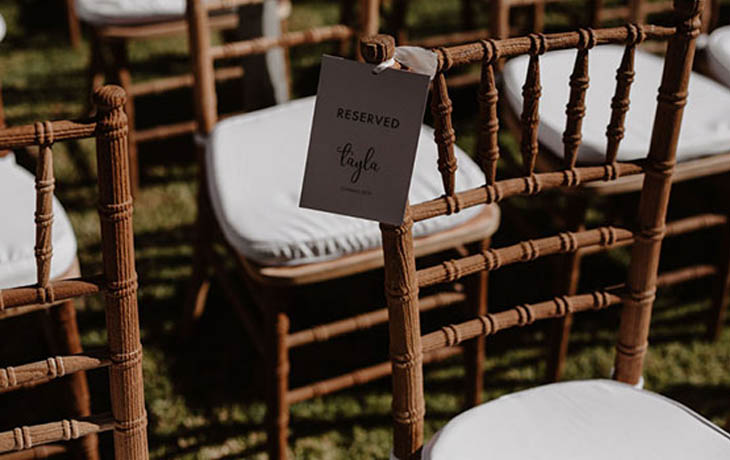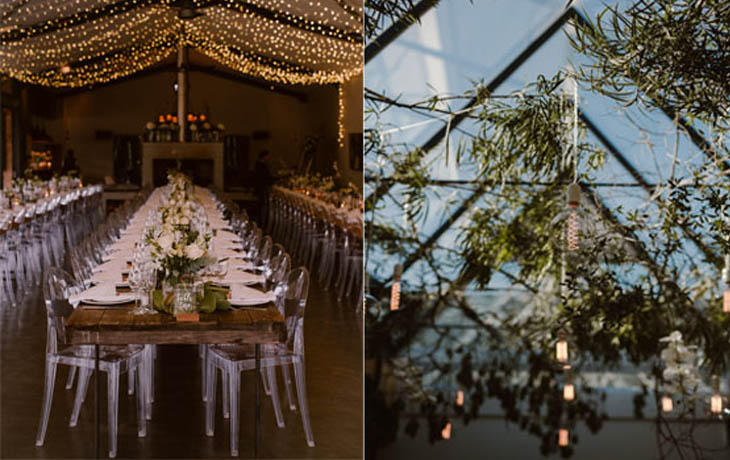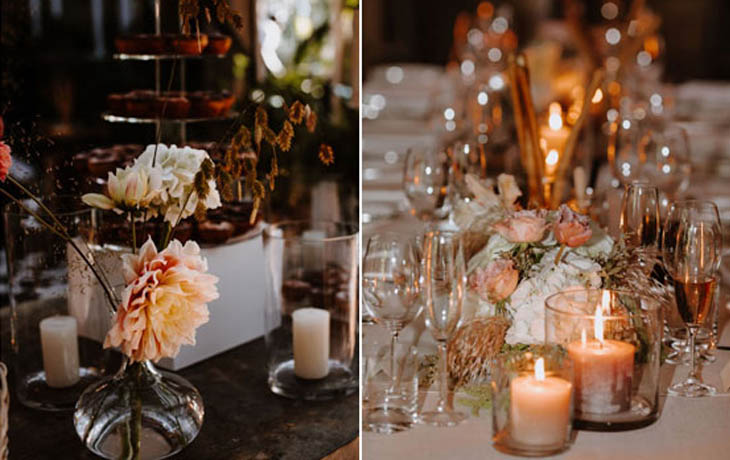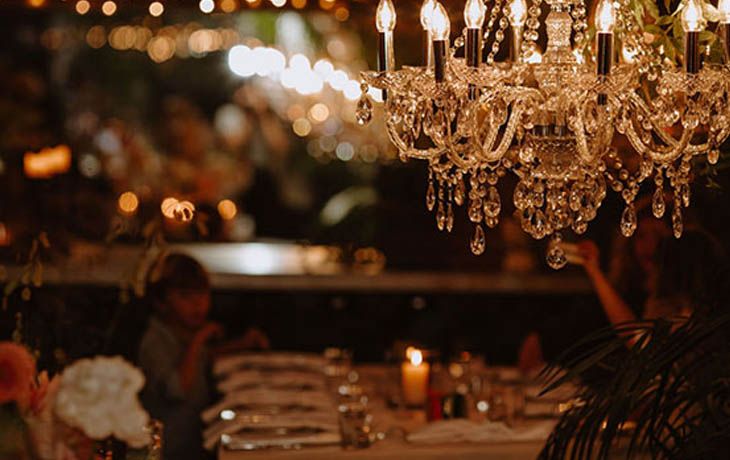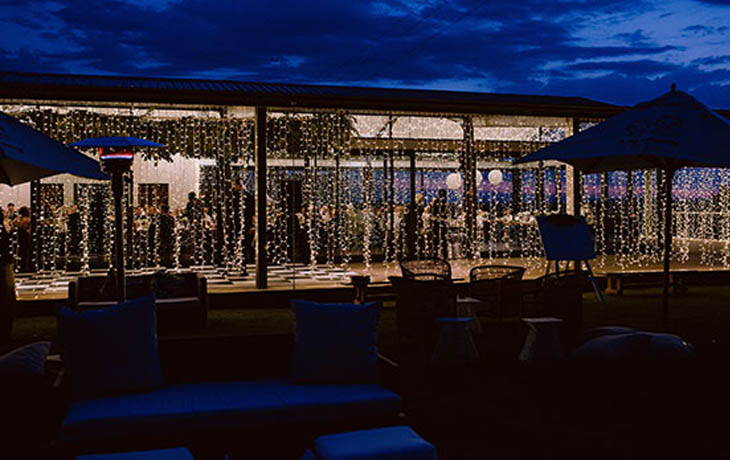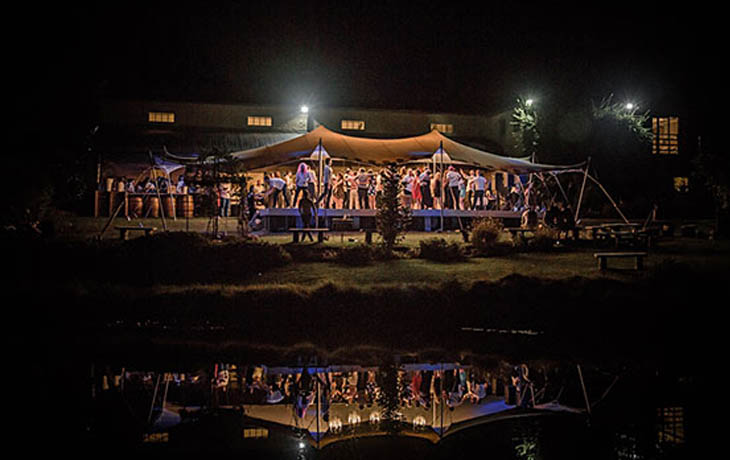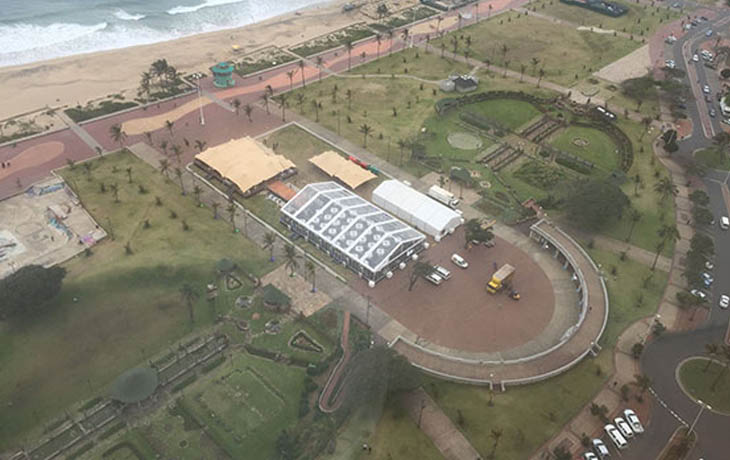 Require Info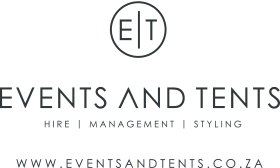 The world-famous Garden Route is home to Events and Tents, one of the country's most complete, inclusive wedding venue suppliers available.
Based in Plettenberg Bay, Events and Tents is ideally situated to cater for couples getting married anywhere along the Garden Route. However, we are more than happy to provide for the needs of couples throughout South Africa, no matter where in the country they choose to enjoy their special day.
 
Our hands-on approach, attention to detail and dedication to personalised, professional service has been the secret to our success. With over a decade in the industry, Events and Tents is proud to promise bridal couples, wedding planners and event organisers a complete solution to the entire spectrum of needs under the wedding- and event-planning umbrella. Creating the ideal wedding venue is an integral part of the ambience and theme of your big day. By getting to know your vision and ideas, we will provide the perfect venue for your special wedding day.  

Our products and services include:
Marquees (Peg and pole or aluminium frame)
Bedouin Tents / Stretch Tents
Gazebos
Lighting and electrical
Furniture
Seating and tables
Flooring
Décor
Outdoor equipment
 As our company and its products and services continue to expand and evolve, we remain confident that Events and Tents is ideally equipped, perfectly passionate and always on hand to handle your unique and very special wedding.
Event and Tents Reviews
Share your review for Event and Tents.
Submit Review
Complete all fields below to submit a review.
Gerhard Potgieter
★ ★ ★ ★ ★
Net gou 'n vinnige bedanking vir die 7 Apr tent by Surval – die tent was pragtig en het baie mooi vertoon, dit het die atmosfeer geskep. Dit wit het baie gehelp met die verspreiding van beskikbare lig en ook goeie akoestiek gegee.

Ek was Vrydag bekommerd agv die wind, maar die tent het stewig gestaan, saterdag was daar nie wind nie, maar wel reen - weereens was die tent die redder.
Tammi Zehmke
★ ★ ★ ★ ★
Not sure where to begin but I am so glad we holidayed in Keurbooms and Events and Tents caught our eye. From the first phone call with Jason to the thousands of emails I've sent you all nothing has been too much trouble. From getting into your car to help with the vision or just sending through a number nothing seems a bother. Your team is strong, professional, helping, caring and a pleasure to work with! Your customer service is out of this world and anyone dealing with you would be lucky to have you. I THANK YOU for making Zarrin & Alex's wedding one of the most memorable days of their lives!
Jacqueline Roesler
★ ★ ★ ★ ★
We would like to thank Jason and his friendly team very much for their great work. Everything was done in such a professional manner. We were very impressed by your service.
Suzy Lubner
★ ★ ★ ★ ★
Firstly I want to thank you guys for the most extraordinary job you did…..it looked like a fairytale! The chandeliers, the tent, the fairy lights…the chairs in the cellar, the chuppah….all of it was a dream!