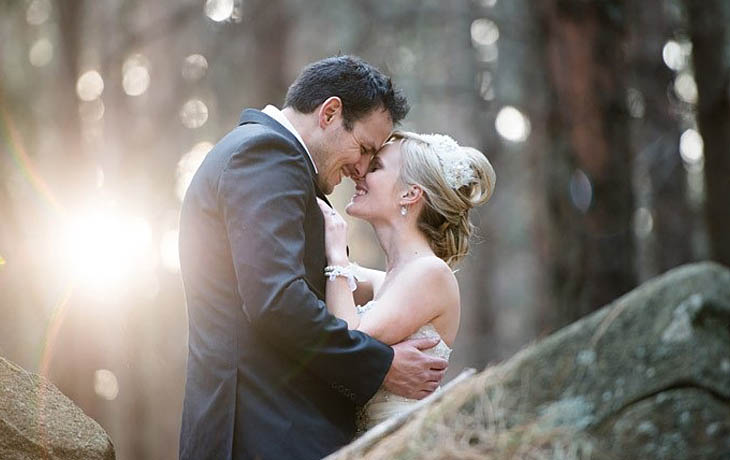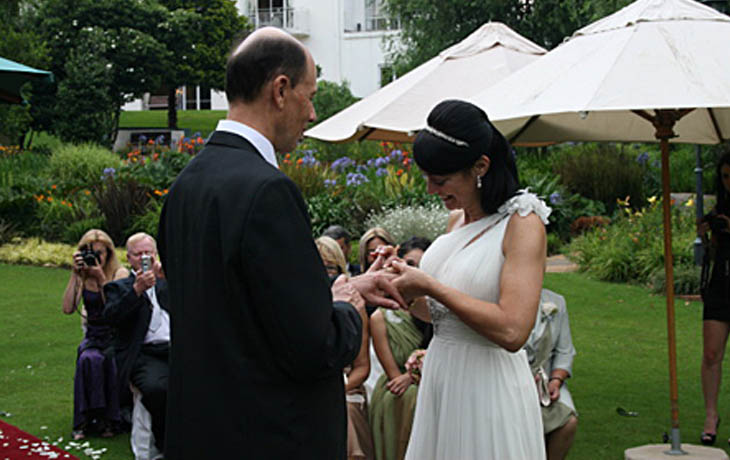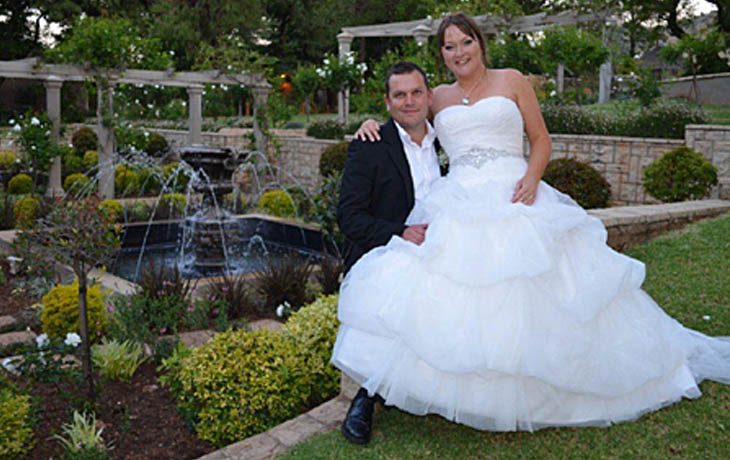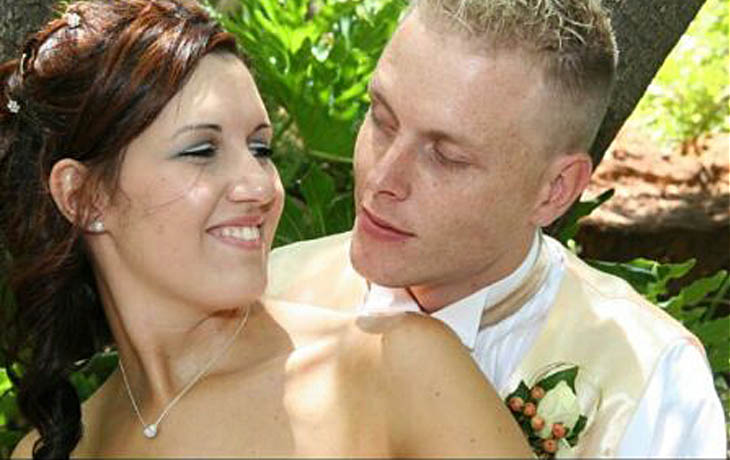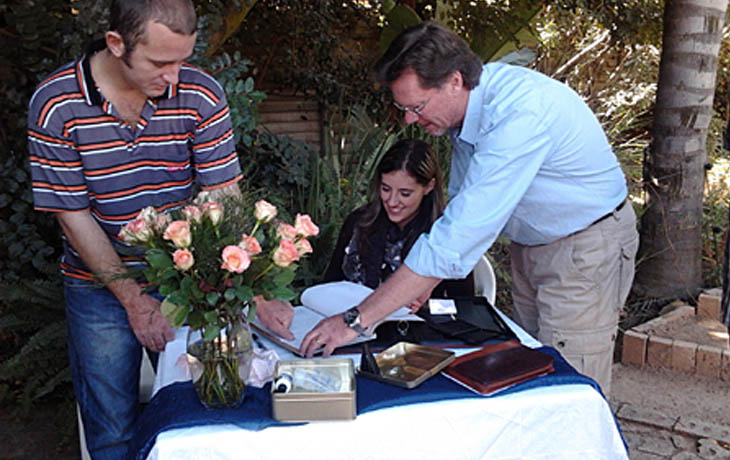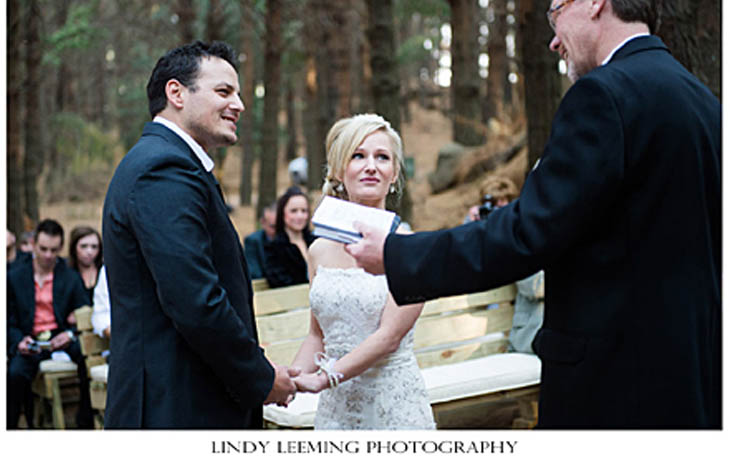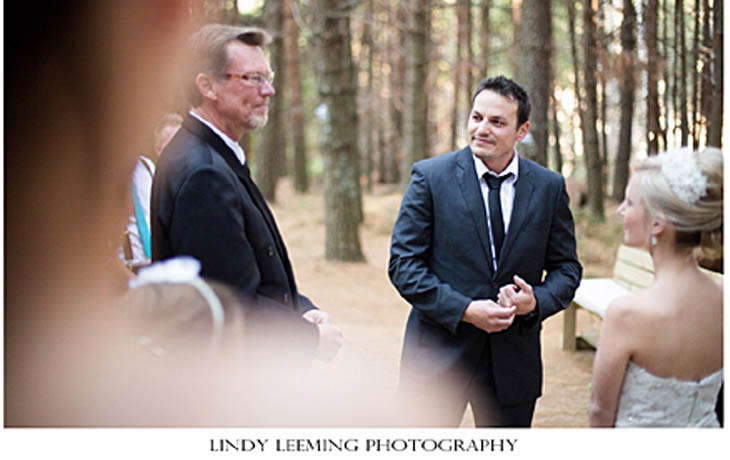 Require Info
To ensure your wedding and ceremony is an entirely unforgettable and joy-filled occasion.
Nigel has a special interest in the value of Celebrating the Joy of Life… with your most significant others, He has found that there is a way to Celebrate Life where joy and deep peace can be accessed at all times. This practise, while honouring the dignity of all, is a surprisingly helpful catalyst for human growth & maturity.
Because of this interest, he wants to honour you and your guests so that your celebration is the best that it can be. He will invest time and energy into a 'ceremony preparation relationship" with you to make your wedding planning a joy and your ceremony a special celebration . . .
We want to create a warm, dignified and celebratory atmosphere with you; fun and engaging, with some moments that reflect the value of your commitment and Love.
To get this right, as your Marriage Officer, I will listen carefully and then offer suggestions to help choose the best style and approach that reflects you, your world-view and your wishes. We also want to agree on the proceedings and length of your ceremony to create a perfect balance. The balance I believe will reflect enough time and sincerity to make this occasion meaningful and memorable. Not too long that we will want to forget the occasion and not too short that we miss important moments. So, I do hope that we can meet soon to chat and to get to know each other.
We value highly your freedom to choose and will do all that we can to honour your views, providing insight and guidance as a professional Celebrant. Allow us to guide you in the process that you will find most comfortable and meaningful.
Spiritual/Non Spiritual - Religious/Non-Religious - Specified Denomination/Non-Denominational/Inter Faith
I Do Weddings Reviews
Share your review for I Do Weddings.
Submit Review
Complete all fields below to submit a review.
Russel and Laura Yelseth
★ ★ ★ ★ ★
FEBRUARY 26, 2014 Hi Nigel, We cannot thank you enough for your support prior to our marriage, our wonderful marriage ceremony and the continued support and help afterwards to get everything sorted out with Home Affairs. Russell and I could not even imagine that 'our' day could be so very relaxed, happy, intimate and special. It truly felt like a friend was doing our ceremony. All our guests complimented us on a beautiful wedding ceremony and it was so wonderful because of how you made it. Thank you for really listening to us as we shared about our love of each other and what we had hoped for our special day. Thank you for getting in on my 'prank' walking down the isle, to see you and all our wedding guests join in and do the ' Mr Bean dance ' was one of the highlights of our day and we have shared many laughs remembering the sight. Russell loved it! We are really looking forward to reading our love letters to each other on our first anniversary! It was such a lovely thought and a tradition we plan to continue each year. Russell and I would highly recommend your services to any couple that was planning on getting married. You certainly helped make our occasion very memorable. Many thanks and kindest regards, Russell and Laura Yelseth
Loring and Allira
★ ★ ★ ★ ★
Nigel is absolutely Wonderful, we were so pleased that we asked him to be apart of our special day. From our first meeting to our ceremony we thoroughly enjoyed getting to know Nigel and his advice, care and helpful direction were so appreciated and perfect for what we wanted to achieve with our ceremony. He really takes the time to get to know you as a couple and to help make the ceremony a personal celebration of your Love and committment. Thank you so much Nigel.
Sarah and Gianluca
★ ★ ★ ★ ★
Dear Nigel, A huge thank you for all the warmth and care that you put into making our wedding ceremony so special. We were so thrilled to have you as our Officiator and really appreciate the positive energy you brought to the ceremony and the effort that you put into making it so personal. We will cherish the memories of that special time. many thanks and Warm regards, Sarah and Gianluca February 2014
Tyron and Marcelle
★ ★ ★ ★ ★
If you are thinking about using Nigel at your ceremony, don't look any further. Take the time to get to know him as he does to get to know you. He will talk to you and listen to you as a couple and design the best service customized to you as individuals. He is not a 3 service kind of ceremony officer that recycles his speech every now and then and I think this is the most important thing.
We still get compliments on our "ceremony guy" and this is 2 months after the fact. Kind of annoying really, but in a good way, as there are other things to talk about besides Nigel's ceremony but that just goes to show that his message resonated with our guests individually and each of them took something special away from it never mind the two of us. We will remember it for a lifetime as he truly made our day special and we can't thank him enough for the time he took to invest in us and deliver something magical.
We will forever be honored that he did our wedding service and lucky to have crossed paths with him in our lives. Thanks again Nigel for everything,
Mr & Mrs Dietrechsen
★ ★ ★ ★ ★
This is just a quick email to say thank you for your wonderful service on our wedding day :) It was great that you dressed to the theme and gave us vows to go with our very different wedding (still can't believe that our guests had to sing me down the aisle haha!) Enjoy your day and keep well.
Searle and Bev
★ ★ ★ ★ ★
Searle and I want to thank you for making our wedding ceremony so memorable and lovely. You made it very special for us. Thanks Again!!
Greg & Michanne Kanes
★ ★ ★ ★ ★
We just wanted to say a massive THANK YOU for presiding over our wedding. Your words were incredibly special to us, and the vows were simply amazing. You seemed to get us and our personalities spot on. We cannot thank you enough for the ceremony and for the wonderful messages you gave us all.
We had so many people come up to us after the ceremony and comment on just how fantastic it was. Your humour, the message, the length of the ceremony, and the vows were so well received by all.
Victoria & Jeffrey
★ ★ ★ ★ ★
Anyway, we got married on the 8th December 2012. It wasn't a big or elaborate affair, just sweet, simple and small. I managed to find an absolutely lovely marriage officer whose name is Nigel Levings. He kept the "ceremony" uncomplicated, fresh and friendly. He also gave us some amazing vows that seemed to fit us just perfectly.
I Victoria/Jeffrey take you Jeffrey/Victoria to be my husband/wife, my best friend, my lover, my faithful partner and my other half from this day forward. I will cherish our union and love you more with each passing day. I will trust you, accept you and respect you, laugh with you and cry with you, care for you and protect you. I promise to love you a little more when we are strained, and to celebrate life well with you in the good times. I promise always to give you all of my heart.

Taken from : http://waitingforbabymo.wordpress.com/2012/12/