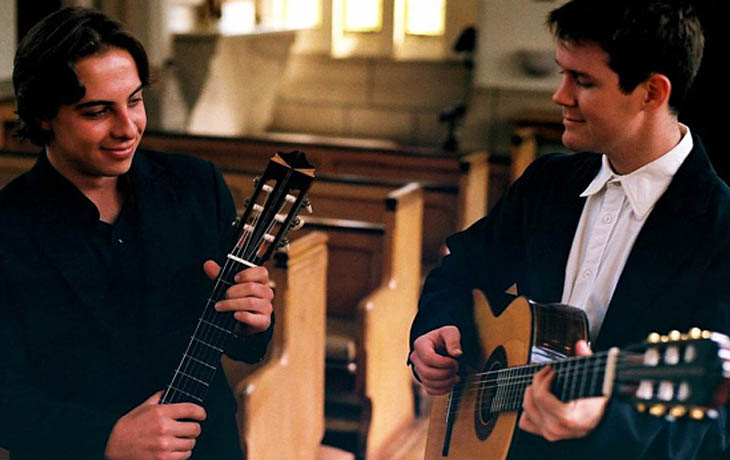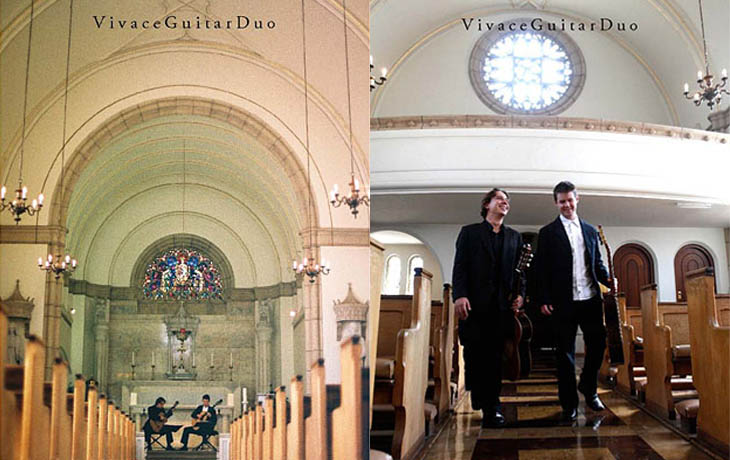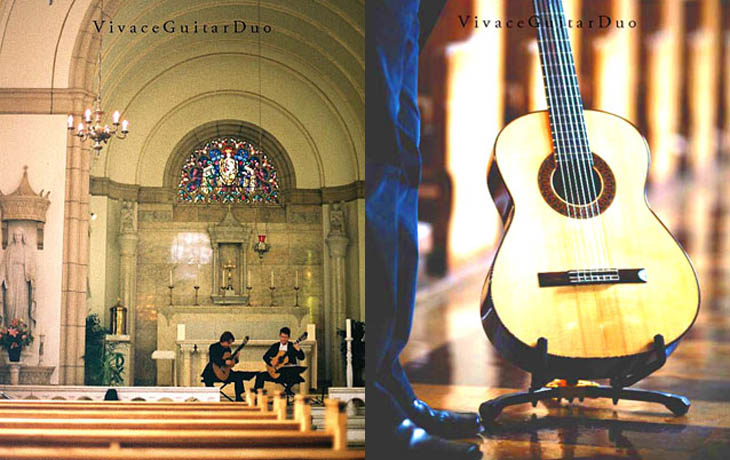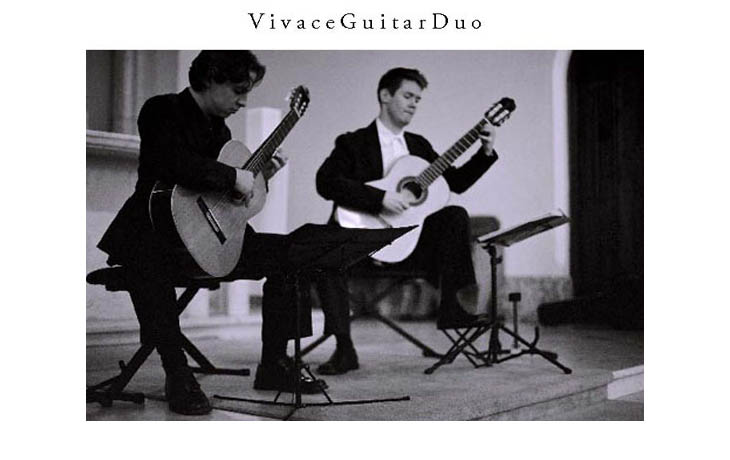 Require Info
Vivace Guitar Duo is Gerrit Roos and Jonathan Moolman, two classical guitar performers located in Pretoria. Vivace specializes in performing music that is composed, transcribed and arranged for two classical guitars.
Vivace Guitar Duo is one of the only classical guitar duos in South Africa qualified in guitar performance at a masters level.
Music for your wedding
Being one of the only classical guitar duos in the country, Vivace can offer a unique and elegant touch to your wedding. Have your guests arrive to the sonorous sounds of classical guitar music and also be accompanied down the aisle, exchange rings and sign the register to our delicate playing. Our repertoire includes ceremonial music such as Pachelbel's Canon in D, Bach's Air on a G string, The Bridal march and more...
We can also entertain your guests after the ceremony during pre-reception drinks or during the reception with guitar classics of a more up-beat nature.
Vivace has a wide variety of music to choose from and requests are always welcome.
Please visit our website to hear recordings. Information on packages and pricing can be sent on request by contacting us.
Vivace Guitar Duo Reviews
Be the first to submit a review for Vivace Guitar Duo.
Submit Review
Complete all fields below to submit a review.