About Insta Booth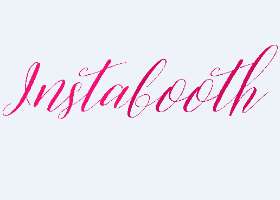 A proudly South African Innovation....
Send unlimited photos from any cell phone at your wedding to our photo booth printed. Simply send the photos using Whatsapp, or Instagram.
You and your guests capture experiences of your special day on your cell phones. Simply #hashtag and share on Instagram OR, for more privacy, share using WhatsApp! Within seconds the MiniRocket receives the photos and they are ready to print.
You are the occasion! You'll never miss another moment!
Picture the joy at your wedding, imagine each moment of your special day captured, shared and printed by your friends and guests as they share in the experience.
Moved by the popular demand for South Africa's first Hashtag printing kiosk, we launched the MiniRocket. Our MiniRocket photo booth printer is a highly portable Hashtag and Whatsapp printer, ideal for weddings and smaller occasions. Granting you the gift of capturing precious moments on your cell phone, sharing them and printing pocket-sized photos.
We rent out nationally! Unlimited printing offered and It comes along with a friendly assistant for the duration of the event.
SNAP. WHATSAPP. PRINT!
The worlds first Whatsapp to photo-booth technology, developed and coded by Instabooth.
SNAP. HASHTAG. PRINT
Create a hashtag for your event and print via Instagram sharing.
Where to find Insta Booth