About Alice Raffael Photography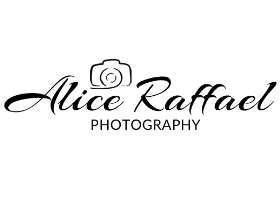 Ciao! I'm Alice Raffael, I'm a professional Italian photographer who fell in love with Cape Town and moved here 7 years ago.
I worked for many years in the fashion and advertising industry and I believe this has given me a taste for capturing beautiful images. This combined with my experience in film-making and traveling has equipped me with a love of telling stories that stirs emotion through images. That's why I love being a wedding photographer.
Wedding photography is the ultimate combination of all the styles that I love most in photography: portrait, documentary, and fashion. I love the challenge of capturing meaningful images that are timeless. I want to leave the married couple with memories and moments that they will cherish for a life time.
I would define my style as modern and clean, I prefer to stay away from the fashion of the moment in terms of look and feel, to give you images you can look at and still love in 30 years time!
I will follow your special day and capture special moments and scenes in a chronological/diary format in a natural and spontaneous way. This reportage style captures natural moments rather than forced poses or me directing people. Of course I do this too, however, I try to be discreet and not get in the way. Telling and creating stories with naturally beautiful images is my job! Your wedding is unique and I want to give you images that are timeless and able to stir up those emotions you felt on the day.
My delivery time is very quick, up to 3 weeks from your wedding but usually much less.
I'm available to shoot your wedding in Cape Town, in the Western Cape or wherever you'd like me to travel to.
Get in touch, I look forward to hearing from you and to have the honour of being the wedding photographer of your choice!
Where to find Alice Raffael Photography
Alice Raffael Photography Client Reviews
Submit a Review
Shelley Comignani

Everytime we look through our wedding photos we are transported back to our special day. We love the way you managed to capture our wedding in a relaxed and spontaneous yet professional way.
We love the composition, colouring and unique angles of how our photos were captured and have been receiving so many compliments from our loved ones.
Thank you for somehow managing to capture all of the special moments and special people in our lives in the course of a few hours.

Lize Du Plessis

"Every time we look at our wedding photos we keep going..WOW! Alice captured the special moments and our guests perfectly. Some images are so good we have had friends go.."No way, that must be Photoshop or something, its just too perfect". It's not that! We just had a fantastic wedding photographer that went the extra mile to get that perfect shot. The natural look was exactly what we were looking for and all the images are spontaneous and true. We will definitely call her again to capture other important moments of our life. If you are looking for a awesome photographer, you are on the right page, I promise you won't regret it!" – Lize & Nicky, Cape Town

Anna Sacco

"We are very glad we chose Alice as our wedding photographer. I would definitely recommend her not only for her professionalism and the beautiful and tasteful images she took but also because she's a lovely and easy person to work with, always kind and attentive, and with a smile on her face." – Anna & Marco, Germany- Italy.

Melanie Wieseler

The pictures of our wedding are awesome, I couldn't have expected better. Alice was so nice, professional and understanding of our needs and taste. She captured every moment with stunning and meaningful images. We and our guests were always comfortable as she was able to be there to get the perfect shots in a discreet way. Thanks! - Melanie & Thami - Cape Town

Francesco Castoldi

"Thanks Alice! Our wedding pictures are exactly how we wanted them, out of the ordinary, full of emotion and with that narrative touch that will make us remember every detail and sensation of that unrepeatable day. As we told you we don't usually like to be in front of the camera but somehow you made us feel very comfortable :) " – Laura e Francesco – Milan, Italy
---
SUBMIT REVIEW