About Cobus Eksteen Photography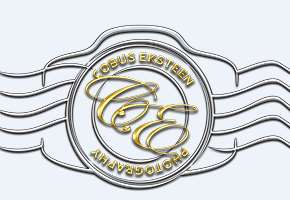 You've dreamt about your big day for years and now the day is fast approaching! Your wedding is a one-off occasion and given its importance, I, as your wedding photographer make it my priority to capture the love between you and your partner.
"The world around us are made up of different scenes, and the ability to capture a stunning moment at a point in time nobody else has is priceless." ~ By Cobus Eksteen APSSA 
With my 35+ years of photographic experience, I create a storytelling record of your engagement or wedding day. Each photo captured is transformed from good to great with the use of the editing tools I have acquired over the years. I then use the most beautiful images to create a tangible record of the great day. 
I provide you, the couple, with a luxury album that has been handmade using leather with fine art materials and processes, and are bound to last a lifetime - this photo album is not another coffee table book, but will be a keepsake for you and your family for years to come.
Couples can be assured I am prepared for the big day. I go to great lengths leading up to the day to ensure I am familiar with the locations where your photos will be taken.
The day of the wedding is incredibly exciting and busy and time goes by fast, so pre-wedding planning is required to ensure a successful day. I, therefore, meet with the bridal couple before the wedding to prepare a timetable for the day so that YOU can be in control of the sequence of events and there are no surprises. Brides usually take pride in the detail which makes their wedding day unique, and I, therefore, come up with novel and adventurous ways of showing off the detail.
Good light makes great photographs, and I take care to know how to search for the best light. I am constantly on the lookout for the intimate and fun moments of the day, and capturing these moments preserves fond memories for years to come.
Your wedding story is an emotional and beautiful tale, and I am challenging and dedicating myself to give the couple something tangible and wonderful to remember it by!
Cobus has been elected an Associate of the Photographic Society of South Africa in the following disciplines:  Digital image -  Prints