About Dreamland Photography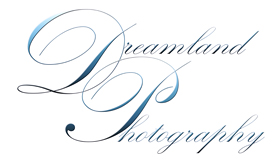 Hi, I'm Marcus, passionate wedding photographer,
Dreaming of that special day, the one you have been planning for so long? Your wedding day is one of the most important days in your life, next to the birth of your first child, nothing compares to the exhilaration of walking down the aisle and seeing the faces of your loved ones, your soon to be husband breathless from your beauty, gleaming so proud. Your day has finally come, you are the bell of the ball, the princess in the white dress, now is the time when you want to make sure that we people who are there to capture these precious moments are just as passionate about your dream wedding as you are.
Give us at Dreamland Photography the opportunity to share in such a celebratious day, let us capture those smiles, those tears and all of the moments in between. Make sure that the whole day is covered that you can look back in years to come and still feel the love, the warmth and the butterflies of that day. We strive to give you all that you ever dreamt of, so give is us call and let's make up a package for you. Dreamland Photography has over 20 years of experience in the wedding industry. Starting from a humble and small DJ'ing company, we followed our hearts and ventured into something more passionate, longer lasting and more rewarding..........photography. Here we could be part of encapsulating those everlasting memories on film, focusing on the moments for all to share
With such an important decision, the hardest one for now, we feel that the proof is in the work, therefore we offer you a special studio engagement shoot* to not only see what you will be getting, but also to get to know and become comfortable with the photographer. There is nothing worse than a stranger telling you what, where and how, so the engagement shoot is not only for you to get some stunning pics for invites, but also to get to know both Arieke and Myself.
Look forward to meeting with you and oh yes...CONGRATS!!!!
Ps yes….there is no such word as celebratious...but such an amazing day, there should be!!
Where to find Dreamland Photography
Dreamland Photography Client Reviews
Submit a Review
Jean-Dre du Plessis

It was my very first shoot, and my nerves got the best of me. But my engagement shoot done by Marcus & Arieke, was honestly the most fun I've had in a very long time.

Marcus helped me with all the poses and really made me feel comfortable. I was allowed to do what I wanted, and he just made that work. And Arieke was magic with make-up, hair and making the air playful. I'm still awed by the results!

Dreamland photography = professionals that make any girl feel and look like a super model!

Chris Neil

The Dreamland Team are fantastic!! The level of professionalism showed and care taken throughout our special day went above and beyond our expectations. Nothing was too much trouble and the quantity and quality of images was AMAZING!!

Michelle Neil

We couldn't of asked for two better photographers.they were so professional making us feel so special all at the same time.The photos were amazing they captured every special moment...we will treasure them always.you won't ever get more caring professional photographers than these two.thanks again !!

Delia

Great photographer that is patient, makes you feel comfortable and tries different strategies to get the best shots. Would recommend them for any of your photography requirements.

Can't wait for my next photo shoot
---
SUBMIT REVIEW