About Life Style Photography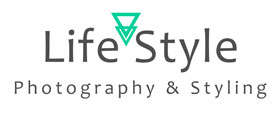 "Taking pictures is savouring life intensely, every hundredth of a second" - Marc Riboud

We are a photography and styling team, working together to make the most out of each and every shoot.

The time leading up to your wedding is the most exciting time of your life. But, it also becomes quite stressful with all the decisions you need to make and all the advice you need to sift through to make your wedding day unique to you as a couple. So, here's our two cents worth - find a photographer who gets you! Someone who will spend the time to get to know you and what it is you're looking to capture on your wedding day.

That's our way of doing things. We could just pitch up on the day and take beautiful, generic photos, but what's the fun in that? We want to meet you, hear all the fun stories, and the horror stories, what your plans are for the day and what you're anxious about. We want to be the friend on your side with a camera, someone who you can trust to guide you and to capture the moments that tell YOUR story, the way YOU would tell it.

Without sounding too much like a personal ad… if you like what you see here, give us a call. Let's get together for a coffee and throw some words around.
Where to find Life Style Photography
Life Style Photography Client Reviews
There are currently no reviews for Life Style Photography.
Have a comment regarding Life Style Photography? Submit a review using the form above.
---
SUBMIT REVIEW